By The Numbers
At the UIC College of Pharmacy we are one college, on two campuses where you can unlock unlimited opportunities! But those aren't the only numbers you should be familiar with. The College is exceptional in myriad ways. We've outlined a few of those below.
Top Ranked College of Pharmacy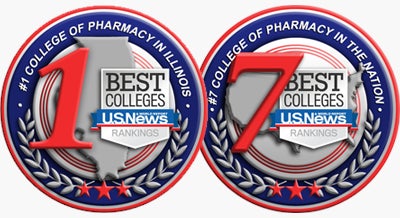 The UIC College of Pharmacy is:
the top-ranked college of pharmacy in Illinois according to US News & World Report.
ranked number seven in the Nation according to US News & World Report.
ranked in the top ten in total research grant funding according to the American Association of Colleges of Pharmacy (AACP).
These rankings mean that the College is attracting world-class teaching and research faculty. Those rankings also mean that we will continue to attract that caliber of leaders into the future. Those internationally-renown instructors are training the next generation of pharmacy leaders!
Great Outcomes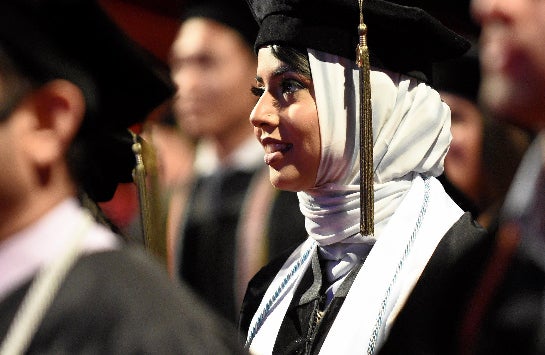 Smart consumers in a competitive education marketplace always have an eye on the outcomes. They're trying to answer that most difficult question: how will this directly benefit me. Our graduates:
achieved an on-time graduation rate of 96.4%. (Class of 2020)
are top 10 in the Nation in total graduates matching into residency training. (Class of 2020)
earned a pass rate of 90.4% for first-time test takers of the North American Pharmacist Licensure Examination (NAPLEX) for Trimester 2 (2020).
earned a pass rate of 87.73% for first-time test takers of the North American Pharmacist Licensure Examination (NAPLEX) (2019).
Results like these ensure that UIC pharmacists are more successful and more prepared to take the next step in their career.
Exceptional Students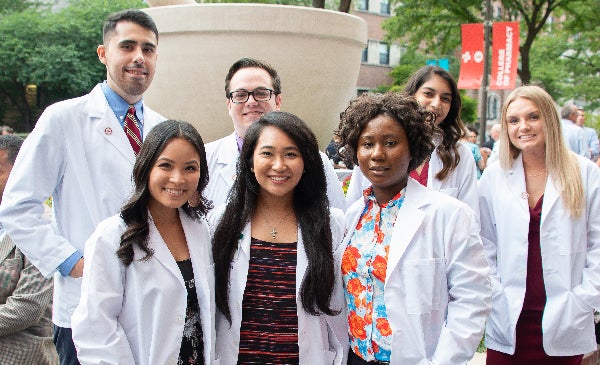 It's hard to pin down what makes the UIC College of Pharmacy such a vibrant, exciting place, but it definitely starts with the students. They come from all over the country and every part of the world to be a part of this historic institution.
The UIC College of Pharmacy student body:
is 25% first-generation college students.
is a diverse group – 23% of the Class of 2024 are underrepresented minorities.
speaks over 30 unique languages.
is smart, the class of 2020 spent an average of 5.36 terms on the Dean's List.
Our students are the best and brightest in the field of pharmacy, studying with world-class faculty to create a dynamic future!
Student Experience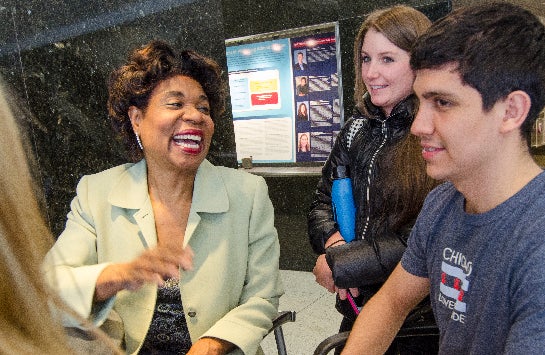 The student experience at the UIC College of Pharmacy is truly unique. We have:
23 student organizations helping to build communications and leadership abilities.
a diverse and inclusive environment as one of only two pharmacy schools in the Nation to win the 2019 Health Professions Higher Education Excellence in Diversity (HEED) Award.
Two campuses that allow students to find the environment that suits them best.
The diversity of backgrounds, people and ideas at UIC prepares students to participate and lead in an increasingly multicultural work environment.
Advanced Practice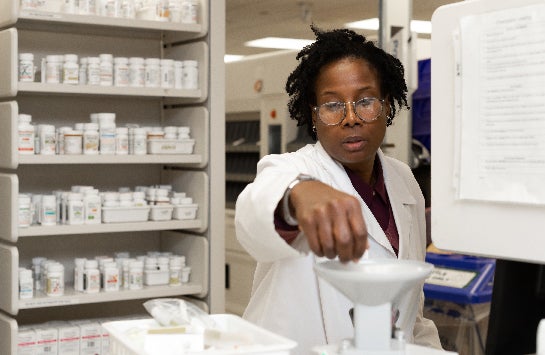 The UIC College of Pharmacy has a 160-year history of advancing the practice of pharmacy. With one of the largest and most comprehensive clinical pharmacy programs in the nation, it provides student experience not available elsewhere.
The UIC College of Pharmacy's program:
features seven college-run pharmacies, more than any other college of pharmacy in the Nation.
has over 900 experiential sites in Chicago, Rockford and beyond.
is part of an interprofessional team that includes the seven health sciences colleges and an academic medical center.
The clinical and practice experience that students gain at UIC enables them to pursue many different career options.
Extensive Alumni Network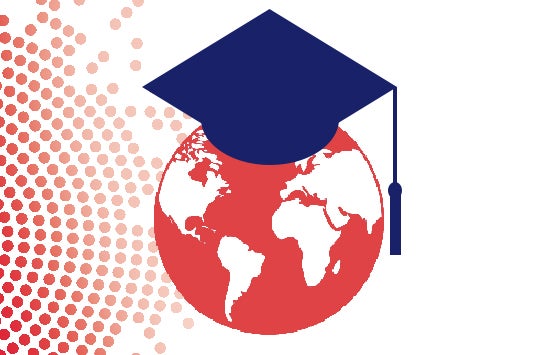 The UIC College of Pharmacy has been graduating top tier pharmacists and pharmaceutical scientists since 1859, and currently boasts a living alumni base of over 10,000 PharmDs, Residents, Fellows, and Post-Doctoral Trainees. That includes alumni:
in all 50 states.
in 30 countries on 6 continents.
in leadership positions in all major pharmacy, health care, and pharmaceutical companies.
This gives graduates access to an unparalleled network of alumni to connect with in all facets of the pharmacy industry.
Read about some of our successful alumni below.