Upcoming News & Events
Upcoming News & Events from the office of Diversity and Inclusion
Celebrate 2020 Black History Month with Myron Laban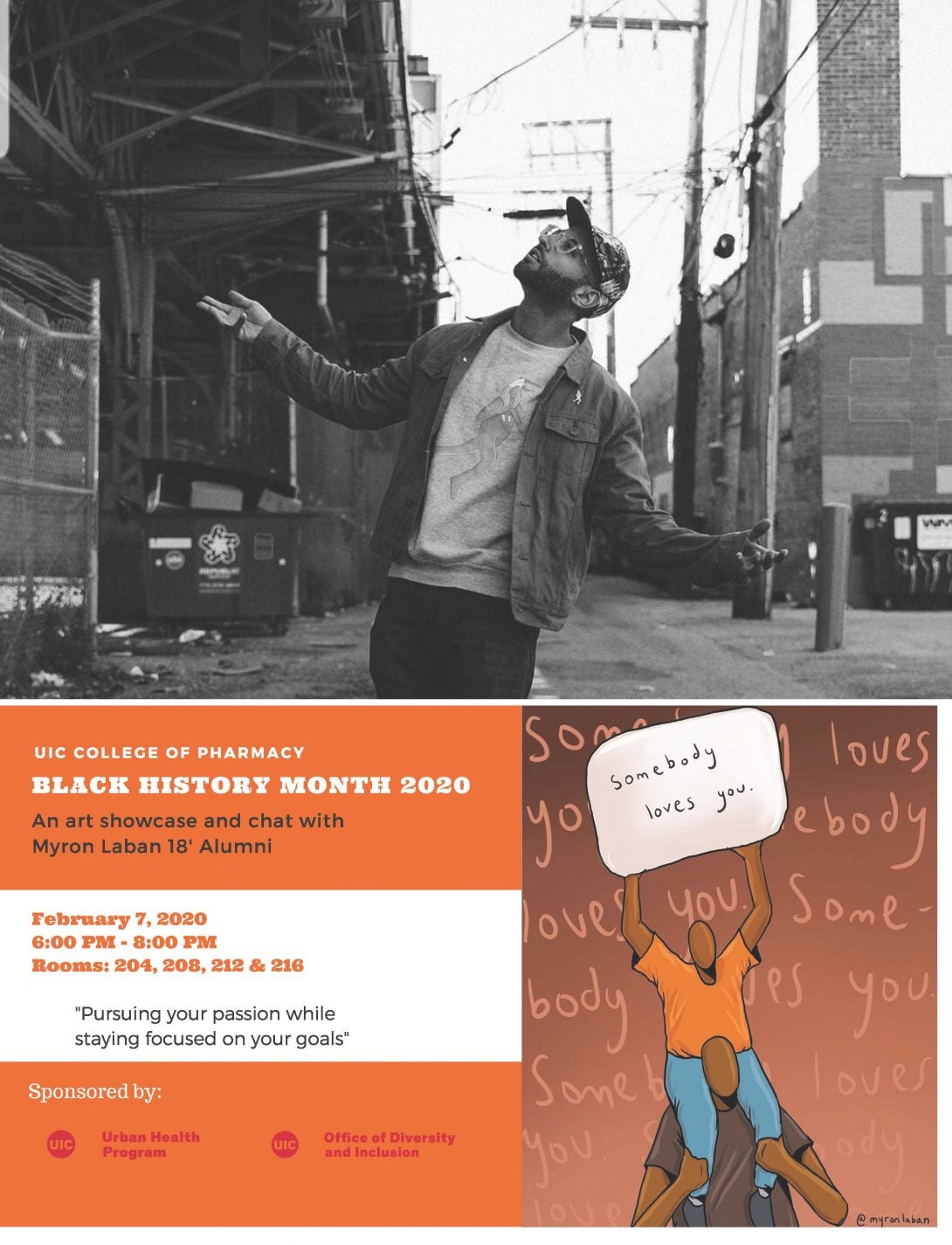 Exciting program line up to celebrate 2020 Black History Month! To kick off the month, UIC COP alum, Myron Laban (PharmD '18) will be doing an art showcase and chat on "Pursuing your passion while staying focused on your goals".
Celebrate 2020 Black History Month with Dr. Trishia Shaw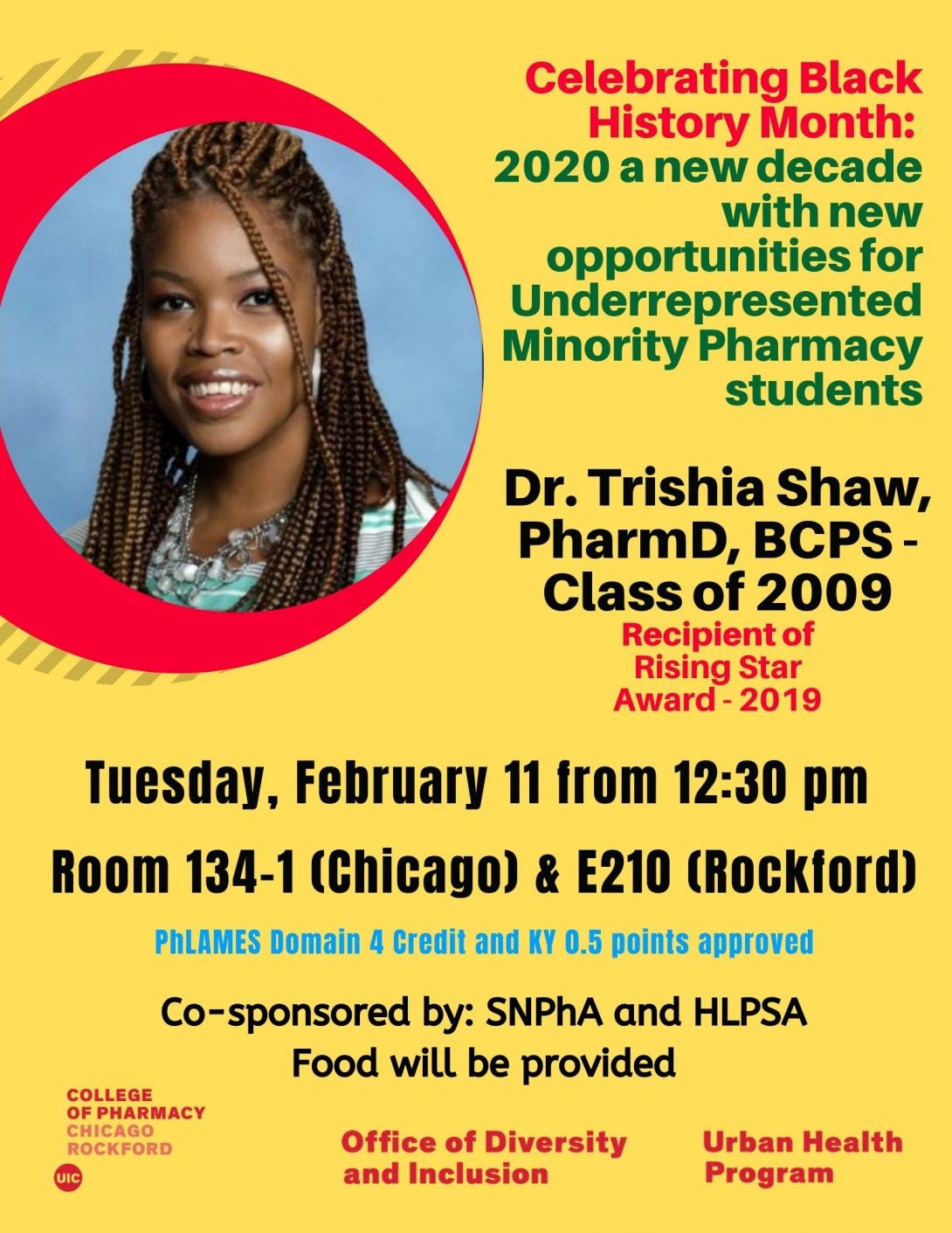 Tuesday, February 7th, Dr. Shaw will be presenting "2020 a new decade with new opportunities for Underrepresented Minority Pharmacy students". This programing is approved for Domain 4 credit and KY 0.5 points and food will be provided! Co-sponsored by SNPhA and HLPSA.