Media Center
Most Current Stories
A list of ways UIC College of Pharmacy's faculty, students and alumni are changing the world!
Alumni Magazine
Links to the online version of the alumni magazine.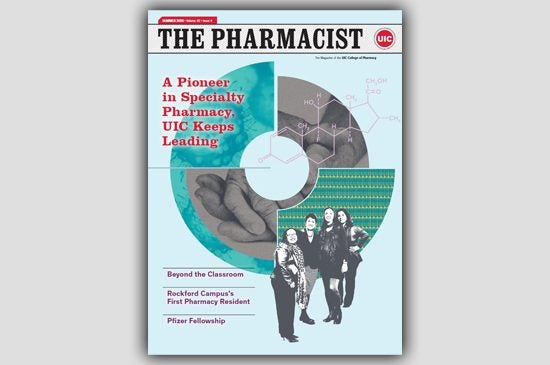 Spring 2020
A Pioneer in Specialty Pharmacy, UIC Keeps Leading
Beyond the Classroom
Rockford Campus Set to Welcome First Pharmacy Resident
UIC Launches Postdoctoral Fellowship with Pfizer
Read The Online Version
Social Media
Even more UIC College of Pharmacy content is available on your social platform of choice.