Media Center
Most Current Stories
A list of ways UIC College of Pharmacy's faculty, students and alumni are changing the world!
Alumni Magazine
Links to the online version of the alumni magazine.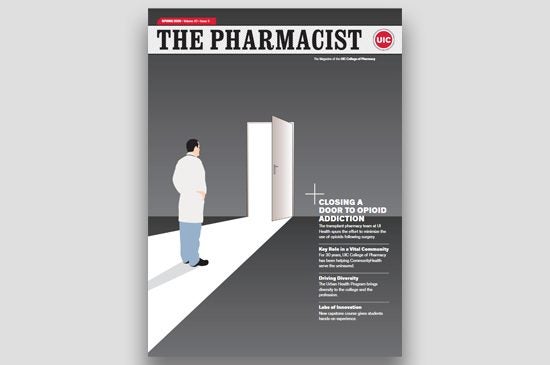 Spring 2020
Closing a Door to Opioid Addiction
The Transplant Pharmacy team at UI Health spurs the effort to minimize the use of opioids following surgery.
UIC Tends to the Underserved in CommunityHealth Partnership
UIC Pharmacy plays a key role in a vital clinic.
Turning Classrooms into "Labs of Innovation"
Capstone course allows for fresh exploration of material.
Driving Diversity
The UIC College of Pharmacy Urban Health Program helps diversify the profession.
All the Way to Malta
UIC Pharmacy continues to strengthen the ongoing partnership with the University of Malta.
Read The Online Version
Social Media
Even more UIC College of Pharmacy content is available on your social platform of choice.