Oct
7
2021
A Celebration of Service Event
October 7, 2021
5:30 PM - 6:30 PM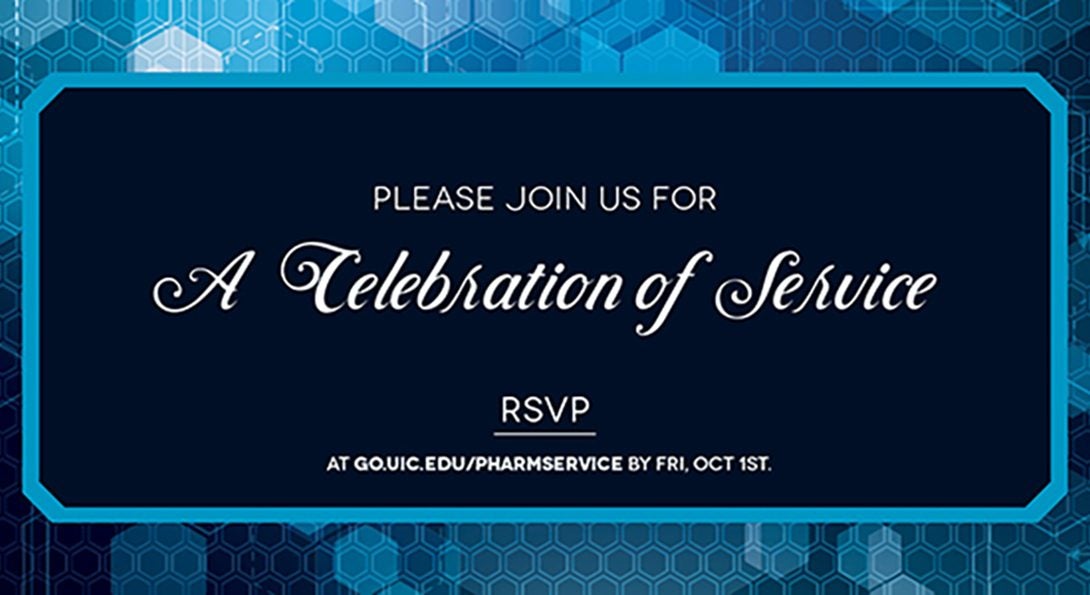 Please Join Us for A Celebration of Service

As a member of our Pharmacy community, we invite you to join us for a College Update and a Celebration of Service program.
Despite the challenges of this past year, our faculty, staff, and students have continued to excel in our service, education and research missions. They were able to adapt, innovate, and lead–with the help of our alumni, partners, and friends.
Please join us as we discuss our recent and anticipated service innovations. You will hear firsthand from Dr. Edith Nutescu–Head, Department of Pharmacy Practice and Michael Reese Endowed Professor of Cardiovascular Pharmacotherapy–who led changes in our service programs this past year and is working to position us for continued innovation in this important space. You will also hear from alumnus Supatat Chumnumwat, PharmD '13, RES '14, RES '15, about his experience in our training program and career since graduation.
Finally, Dean Schumock will give you a preview of the College's plans in 2021.
To attend, please register by Friday, October 1st.
REGISTER
Date updated
Sep 10, 2021