Pharmacy Faculty honored at UIC Faculty Awards reception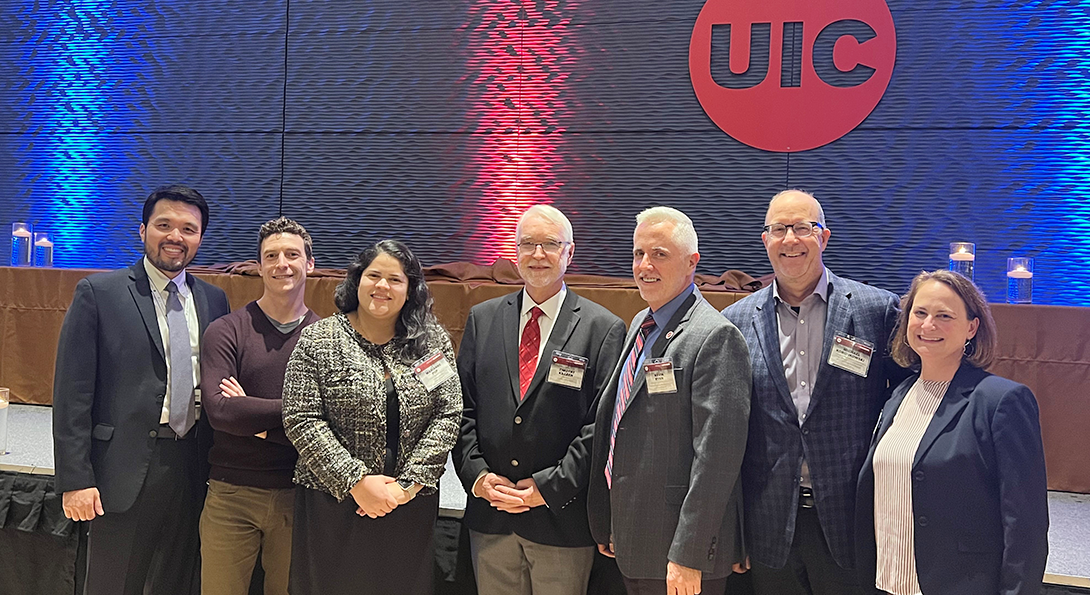 On Wednesday, October 26, 2022 several College of Pharmacy faculty were honored at UIC's Faculty Awards Ceremony and Reception. The event is hosted by the Office of the Provost, including the Vice Provost for Faculty Affairs. Due to cancellation last year, awardees from both 2022 and 2021 were honored at the event.
"The Faculty Awards Ceremony was a lovely event that showcased recent prestigious recognitions bestowed upon some of the remarkable faculty in the College of Pharmacy and across UIC," said Stephanie Crawford, Executive Associate Dean of Faculty Affairs & Strategic Initiatives and Professor in the College of Pharmacy.
Awards and honors for UIC Pharmacy faculty are listed below. Watch the recording of the event on YouTube.
Modified on November 01, 2022