Alumni Profile – Barbara Calamini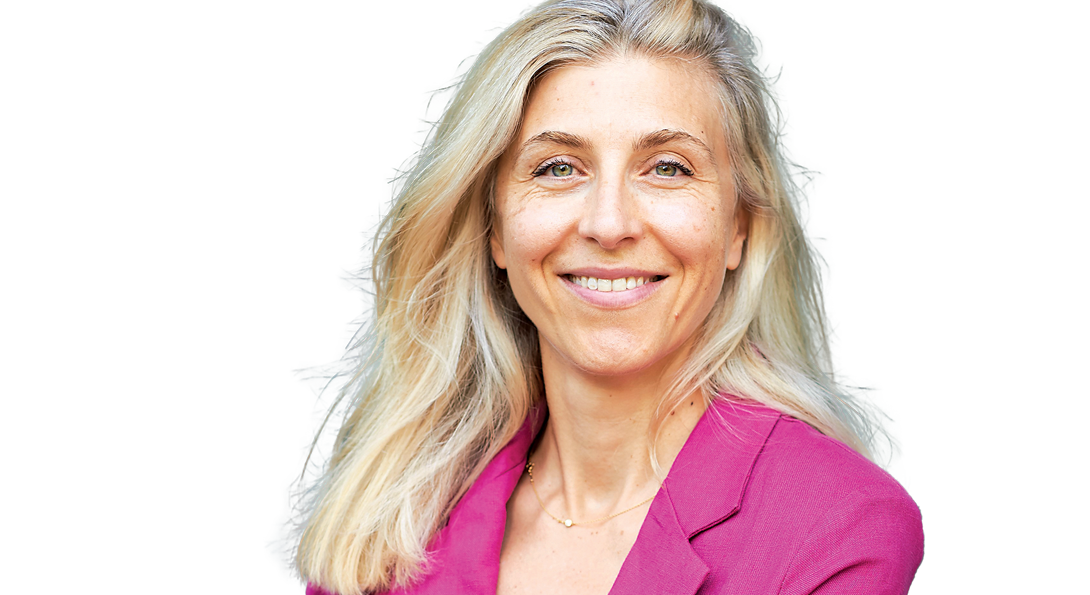 Finally, an Alzheimer's Drug? Dr. Barbara Calamini Seeks Neurodegenerative Breakthroughs
When Barbara Calamini, PhD '07, medicinal chemistry, met patients facing Huntington's disease, she knew how she wanted to devote her professional life: seeking badly needed treatments for such destructive neurodegenerative diseases.
"It's devastating to see young people [with this diagnosis] because once they have a mutation in the huntingtin gene, they know they're going to get the disease . . . that in 10, 15 years, they will start to not control their voluntary movements and have psychiatric problems and eventually will die," Calamini said. "I found it devastating, so I decided then that I wanted to dedicate my career to bring a treatment to people suffering from neurodegenerative diseases."
Calamini encountered those young patients as a research scientist at Duke University, working on translational drug discovery projects using in vitro rodent models of Huntington's and Parkinson's diseases. That work followed a postdoc at Northwestern University, where she worked on C. elegans models of those same diseases. Today, Calamini leads two high-priority neurodegeneration programs as director at Eli Lilly. The role, which she began in February 2021, followed five years at Sanofi, where she led a team developing complex cellular models to advance drug discovery programs in neurodegeneration.
In her current role, Calamini heads the activities of multiple cross-functional teams in a fast-moving effort to bring drugs to development. Her projects hold the exciting prospect of finally producing treatments for these devastating disorders.
"There are no drugs at the moment available for these patients," making for "a very challenging field, but a field where if you make a contribution, you are really going to positively impact the life of patients who are in desperate need," Calamini said.
To meet that challenge, Calamini's team applies a different approach than the typical small-molecule avenue of drug research. "We believe that in targeting these diseases with novel modalities . . . we can bring an effective treatment to patients," she said.
Between coming to UIC after her undergraduate work in pharmaceutical chemistry in Italy and her current role leading advanced research at Eli Lilly, Calamini credits lab experience at UIC with helping her find her initial footing as a scientist. "I very much appreciated the confidence that my PhD advisor gave me. He accepted me in his lab knowing that I really did not have experience at the bench, and I really appreciate that he allowed me to be independent, to make mistakes, and to learn."