Alumni Profile – Brian Bautista · PharmD '00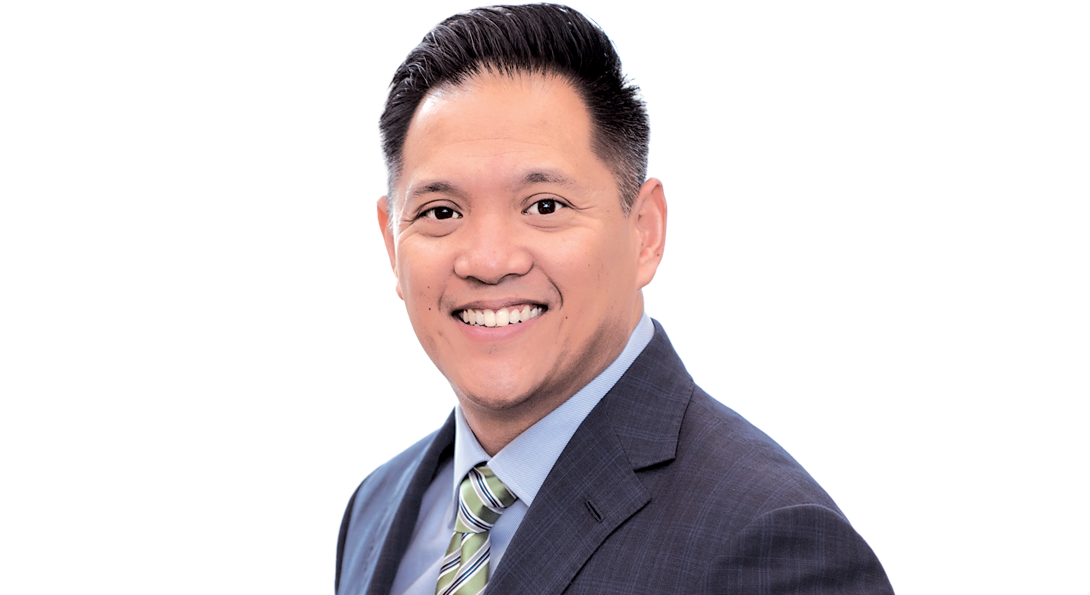 Saving Lives and Molding Leaders Motivates Dr. Brian Bautista's Executive Career
Through multiple commercial and management roles in the pharmaceutical and broader healthcare world, Brian Bautista, PharmD '00, discovered the ideal focus for his mix of abilities and education: healthcare leadership—more specifically, the molding of leadership.
Bautista, who serves as chief operating officer for Versiti, Inc., the Midwest's largest independent blood center, spent decades in management roles at pharmaceutical and biotech companies. "A lot of those opportunities and exposure to great leaders in a nontraditional arena provided experiences in leadership and leadership of leaders, including other pharmacists, mentoring folks—that attracted me to it," he said.
The executive's first exposure to nontraditional pharmacy careers came while still at UIC. Through the college's Academy of Managed Care Pharmacy chapter, Bautista linked up with Abbott Laboratories, where he would do a P4 rotation exploring a wide range of company facets "from marketing to sales to clinical roles," he said. He went on to work at Abbott, which became AbbVie, in commercial roles on Humira, antibiotics, and other "blockbuster drugs." After earning his MBA, Bautista went on to leadership roles at Baxalta (formerly Baxter), rising to area vice president of immunology. The network he gained through those roles brought Bautista to Versiti. "Having had a primarily commercial background . . . I really built up leadership skills, and so that's why you've got a pharmacist running operations for a blood center today," he said.
The blood industry, in particular, attracted Bautista because of the crucial, irreplaceable role blood donation plays in saving lives. "Even in the rare disease space . . . you still had a handful of options," he said. "But there's no substitute for blood. . . . There's a lot more on the line in what we're able to do."
Versiti's status as a local blood center serving most of Chicagoland's key health systems makes Bautista's current role even more meaningful, he said. "We're not this big national model. When we collect blood in our community, we do our best to make sure it stays in our community. And that mission really called to me."
Getting to a place where he could help fulfill that mission started at UIC, Bautista said. Beyond the program's sterling reputation overall, Bautista said UIC's access to the Chicagoland pharmaceutical business world made a crucial difference in his career. At other schools, "you don't get the exposure and experience that's available in the city of Chicago," he said.