Erik Stojanoff, P3, uses his pharmacy education to light his path into entrepreneurship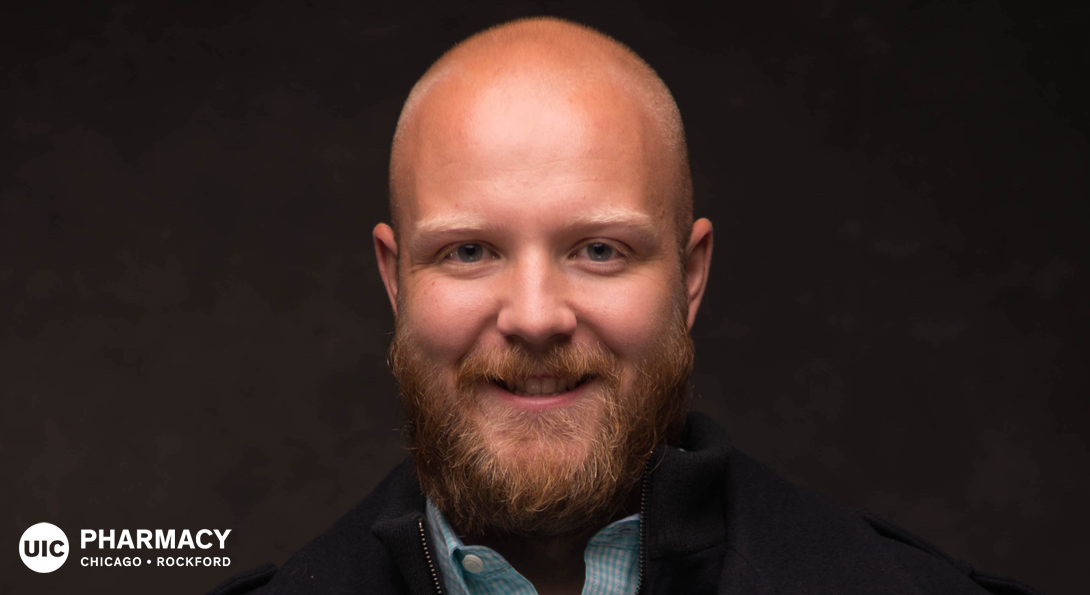 One of the most significant benefits of earning a PharmD degree from the UIC College of Pharmacy is our location and extensive alumni network, which affords unique opportunities as well as exposure to non-traditional pharmacy careers.
P3 student pharmacist, Erik Stojanoff, has recently started his journey into entrepreneurship. Over the summer, we featured Erik in our "Summer Series," spotlighting an internship where he discussed his work as a Pharmacy Laboratory Operations Intern at EpiLynx Skincare and Cosmetics.
Erik's experience, working at EpiLynx, inspired him immensely – so much so that he is now starting a men's beard and skincare company called "Bucking Beards," in partnership with EpiLynx!
"Men are not offered products that help them have a simplified beard care routine. We are going to create products that support them through the concept of combination products," says Erik. "They are all scientifically and pharmaceutically-designed by pharmacists and analytical chemists with each ingredient specifically chosen for a unique function."
With his new venture, Erik is joining the ranks of many of our alumni who have long started their businesses, ranging from community pharmacies to pharmaceutical companies.
Erik also cites his involvement in student organizations as inspiration that led him down the path of entrepreneurship. "Through these organizations, I had the chance to participate in numerous competitions that tested my ability and judgment to look at the business aspect of pharmacy," Erik recounts. He is grateful to be able to utilize his PharmD education and his network to meet the needs of a growing market. "This is where my passion for entrepreneurship solidified and pushed me to start my own company. I chose to go down the non-traditional path and utilize my PharmD education from UIC to bring a specialized product to an underserved population."
Erik proves how being a student pharmacist at the UIC College of Pharmacy can open life-changing doors.
Learn more about Bucking Beards by checking them out on Facebook and Instagram!
Modified on September 15, 2020