Fellowship Spotlight – Dr. Ahlam Shaabneh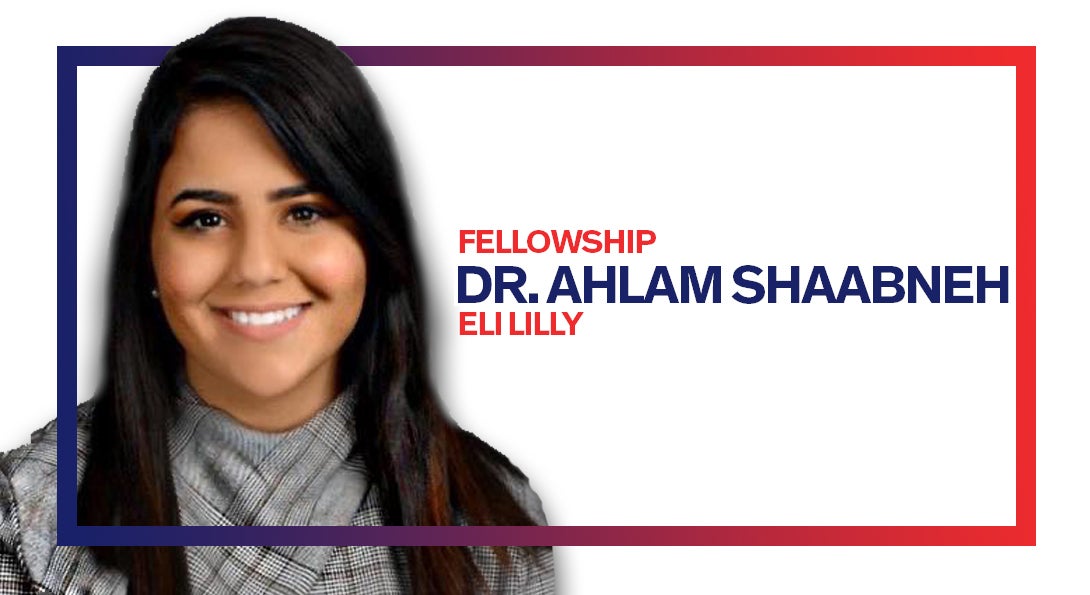 The UIC College of Pharmacy ranks in the top ten nationally in matching students into residencies and fellowships. In celebration of that fact, we're highlighting some of this year's outstanding students and where they will do their residencies or fellowships.
Dr. Ahlam Shaabneh is from Chicago, Illinois and will be doing a fellowship in Regulatory Affairs Advertising and Promotion with Eli Lilly and Company in Indianapolis, Indiana.
What drew you to pursue this specific area of pharmacy?
I come from a long line of men and women who have an entrepreneurial spirit; engrained throughout most of my childhood memories: sitting at the dinner table or around the coffee table and watching it become a springboard for ideas and creative developments. For me, the process was always a challenge worth embarking on. I also held on, ever so firmly, to my passion for the sciences. I enjoyed research, practice, clinical work, and working with and helping others. My entrepreneurial spirit was there throughout my academic career, so naturally, in my P2 year I decided to pursue my MBA and PharmD simultaneously. It was a time where I had learned, in great detail, the opportunities that existed in the field of pharmacy—I hit the ground running. Again, I find myself at the table, but now I have medical/clinical knowledge and experience to support the changes and developments I want to be a part of.
What do you hope to gain from the experience?
I hope to gain more experience in the pharmaceutical industry and work cross-functionally with the different departments during my time as a fellow. I am also hoping to embed myself in the world of industry and take on roles that will aid in my personal and professional growth.
What is your long-term goal in pharmacy?
My long-term goal in pharmacy is to use my PharmD and MBA background and experience to embed myself in the world of Pharmaceutical industry. I hope to hold a leadership role where I can use my innovation, practice, and experience, but also continue to learn and grow both personally and professionally. I look forward to being able to give back and serve as a preceptor and mentor to students like myself, and help them explore the many opportunities offered in the field.
Modified on July 07, 2020