Fellowship Spotlight – Dr. Frank Scillufo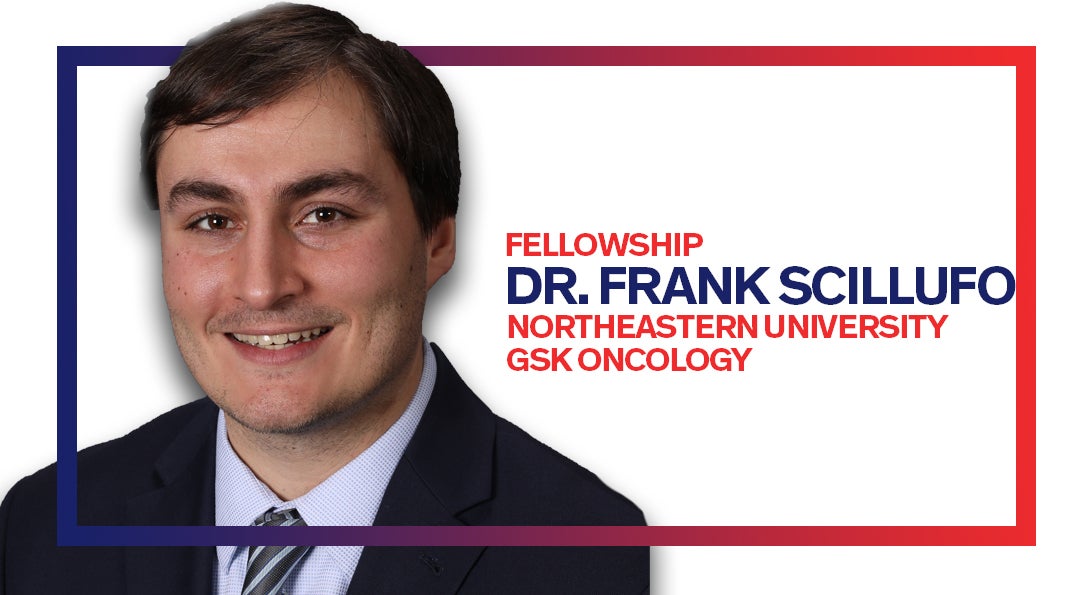 The UIC College of Pharmacy ranks in the top ten nationally in matching students into residencies and fellowships. In celebration of that fact, we're highlighting some of this year's outstanding students and where they will do their residencies or fellowships.
Dr. Frank Scillufo is from Johnsburg, Illinois, and is doing a fellowship with Northeastern University and GSK Oncology in Global Regulatory Affairs. The fellowship will be focused in Regulatory Strategy with potential rotations in other regulatory functions, including: Advertising and Promotion, Operations, Labeling, and Chemistry Manufacturing and Controls (CMC).
What drew you to pursue this specific area of pharmacy?
My interest in the pharmaceutical industry originated from my desire to bring innovative and potentially curative therapies to patients around the world.
What do you hope to gain from the experience?
I hope to gain a deeper understanding of the dynamic regulatory landscape and multiple regulatory functions as a result of my Global Regulatory Affairs Fellowship.
What is your long-term goal in pharmacy?
My long-term goal would be to continue growing personally and professionally while working towards becoming a Global Regulatory Lead. As a Global Regulatory Lead, I would be responsible for designing and implementing regulatory strategies and creating submission timelines for a portfolio of products.
Modified on July 07, 2020