Fordjour Awarded Martin Luther King, Jr. Scholarship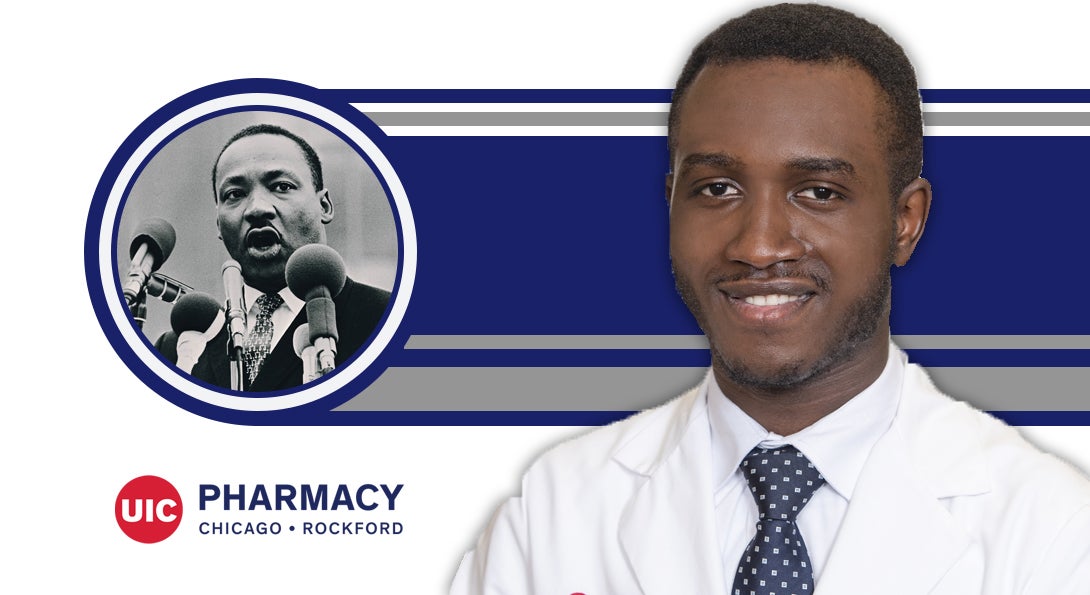 P2 student pharmacist Samuel Fordjour has been awarded the Dr. Martin Luther King, Jr. Scholarship by the university. The scholarship program was established in 1985 at UIC to recognize underrepresented students who have demonstrated high academic achievement, and a commitment to civil rights and social justice. In an effort to keep Dr. Martin L. King, Jr.'s dream alive, these meritorious and/or monetary awards are given to undergraduates, graduates, and professional students.
"This award means a lot to me," Fordjour said. "Not only because of the financial aid, which has reduced the financial burden of college fees as well as the number of hours I'll need to work throughout my studies, allowing me to focus more on studying, but also because of the significant influence of Dr. Martin Luther King Jr.'s life and accomplishments, with which this prestigious award associates me."
The scholarship comes with a $2,000 award which is applied directly to students' financial aid packages.
"Just as Dr. Martin Luther King, Jr. stated, "The final measure of a man is not where he stands in moments of comfort and ease, but where he stands in times of challenge and controversy," Fordjour said. "I believe we must stand together on the right side of history in establishing a more fair and just society during this time of challenge posed by the Covid pandemic and racial injustice affecting not only blacks but also minorities' civil rights."
Modified on January 25, 2022