Residency Spotlight: Dr. Michelle Lee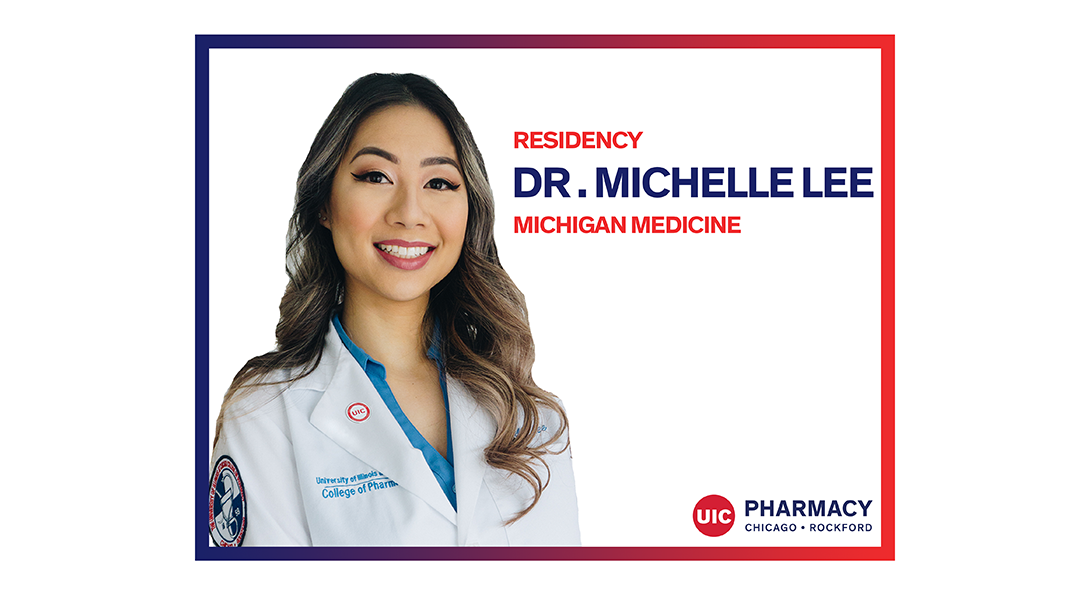 The UIC College of Pharmacy ranks in the top ten nationally in matching students into residencies and fellowships. In celebration of that fact, we're highlighting some of this year's outstanding students and where they will do their residencies or fellowships.
Dr. Michelle Lee will be starting her PGY1 pharmacy residency at Michigan Medicine.
What are your post-graduate plans?
My post-graduate plans are to complete a PGY1 Pharmacy Residency at Michigan Medicine, then pursue a PGY2 Infectious Diseases Residency and Infectious Diseases Pharmacokinetic/Pharmacodynamic Fellowship afterward.
What are you looking forward to post-graduation?
I look forward to starting a new chapter in my clinical pharmacy journey and learning from colleagues and mentors in Ann Arbor. I am also very excited to explore Ann Arbor!
How has your experience at UIC College of Pharmacy prepared you for what's next in your career?
My mentors at UIC encouraged me to seek out a variety of research, writing, teaching, and leadership experiences. I am thrilled to match with a residency program that has robust opportunities in all areas!
Any advice for students who are interested in pursuing a PharmD?
Networking is so important! You might meet your mentor or gain a new opportunity just by putting yourself out there.