Residency Spotlight: Dr. Seth Schiffbauer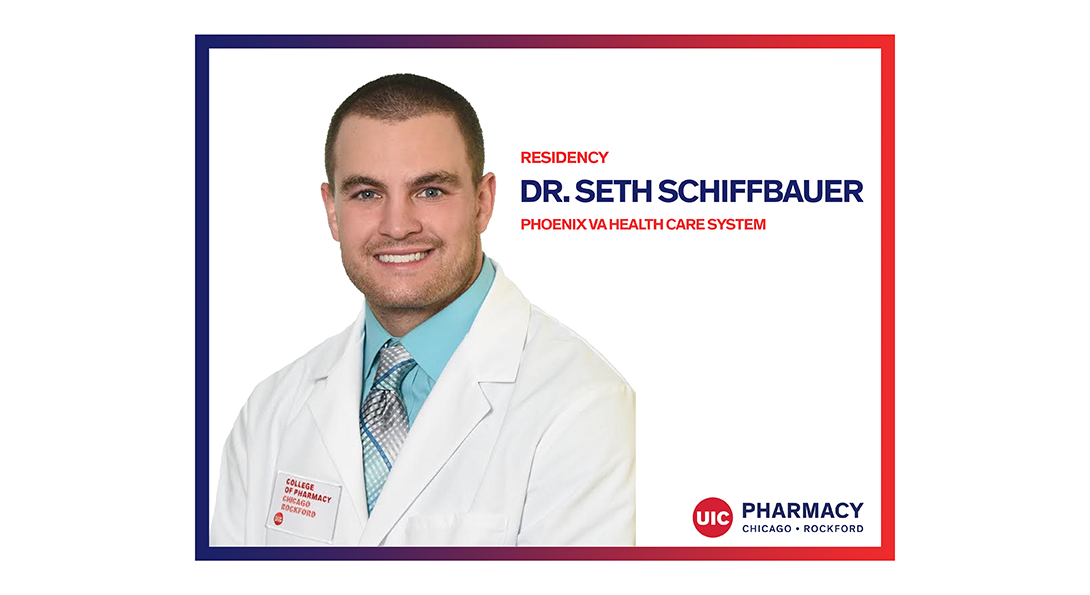 The UIC College of Pharmacy ranks in the top ten nationally in matching students into residencies and fellowships. In celebration of that fact, we're highlighting some of this year's outstanding students and where they will do their residencies or fellowships.
Dr. Seth Schiffbauer will be starting his PGY1 pharmacy residency at the Phoenix VA Health Care System.
What are your post-graduate plans?
Upon completion of my PGY1 residency, I hope to obtain a clinical pharmacist job in either ambulatory care, infectious disease, or emergency medicine.
What are you looking forward to post-graduation?
I am excited about being able to practice independently as a pharmacist.
How has your experience at UIC College of Pharmacy prepared you for what's next in your career?
UIC has provided me with a strong clinical knowledge base that will help me excel in a clinical pharmacy residency program. UIC is well known for preparing students to succeed as clinical pharmacists!
Any advice for students who are interested in pursuing a PharmD?
Try to involve yourself in as many shadowing opportunities as possible. The more fields of pharmacy you are exposed to the better idea of the career path you want to pursue.