Residency Spotlight: Dr. Emily Beskar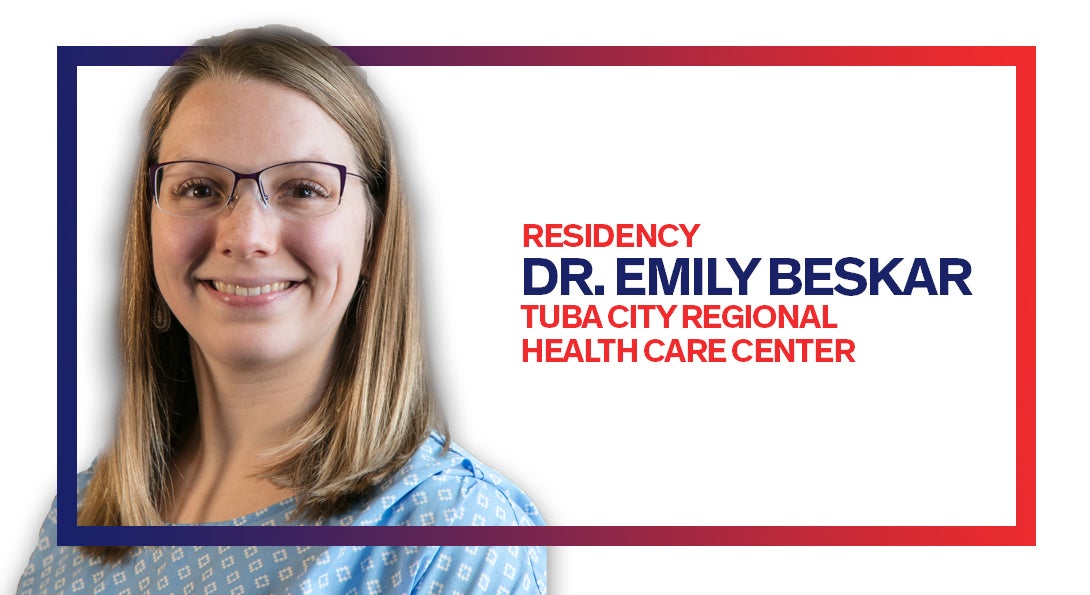 The UIC College of Pharmacy ranks in the top ten nationally in matching students into residencies and fellowships. In celebration of that fact, we're highlighting some of this year's outstanding students and where they will do their residencies or fellowships.
Dr. Emily Beskar is from Hudson, Wisconsin and will be doing a residency in ambulatory care at the Tuba City Regional Health Care Center in Tuba City, Arizona.
What drew you to pursue this specific area of pharmacy?
I had a previous IHS externship and did lots of career research and quizzes.
What do you hope to gain from the experience?
I hope to gain more confidence in making recommendations and working with patients as a new practitioner. Additionally I would like to specialize and do a PGY2 after my PGY1.
What is your long-term goal in pharmacy?
My long term goal is to become a mentor for future pharmacy students and residents, serve on a local board of pharmacy, and work in a practice setting that I enjoy.
Modified on July 07, 2020