Residency Spotlight: Dr. Haley Fox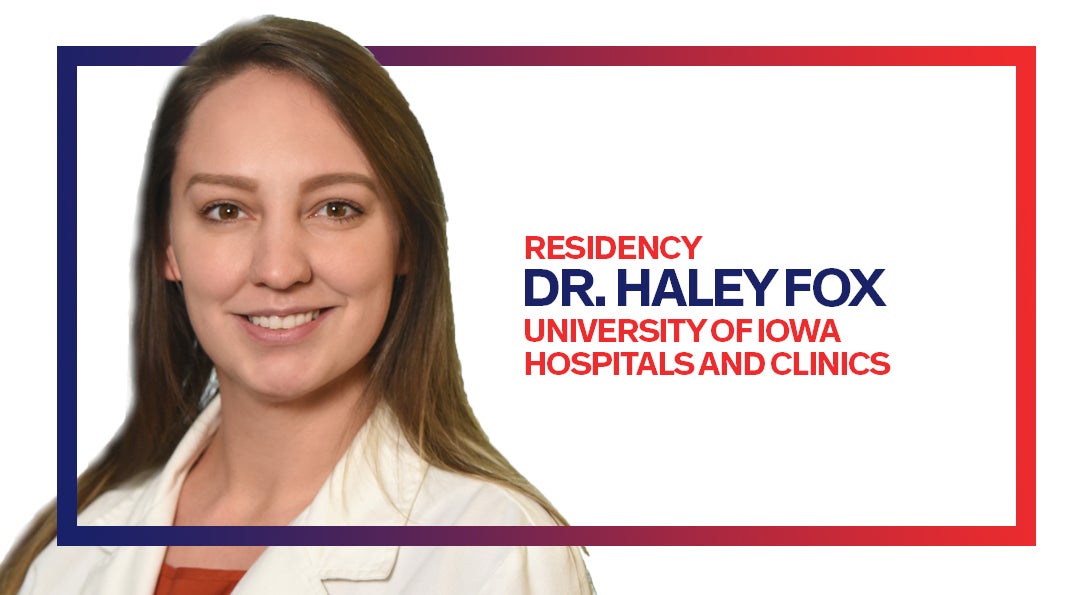 The UIC College of Pharmacy ranks in the top ten nationally in matching students into residencies and fellowships. In celebration of that fact, we're highlighting some of this year's outstanding students and where they will do their residencies or fellowships.
Dr. Haley Fox is from Rockford, IL, and is doing her residency in acute care at the University of Iowa Hospitals and Clinics in Iowa City, IA.
What drew you to pursue this specific area of pharmacy?
I worked as a medical scribe in the emergency department for over four years, starting even before pharmacy school. It was there that I decided I wanted to pursue a career as a healthcare professional and I really gravitated towards the role of the pharmacist in this setting. Going into pharmacy school I knew I wanted to become a clinical pharmacist and pursue a postgraduate residency.
What do you hope to gain from the experience?
I hope to further my clinical knowledge and skills to prepare for a second year of residency in either critical care or emergency medicine. I also hope to form new relationships with my co-residents and work as an active member of interdisciplinary teams to provide excellent patient care.
What is your long-term goal in pharmacy?
My long-term goal in pharmacy is to complete two years of residency and work as an emergency medicine pharmacist at an academic center. I want to play an active role in this setting and be a resource for other healthcare providers.
Modified on July 07, 2020