Summer Series – Arshpreet Kaur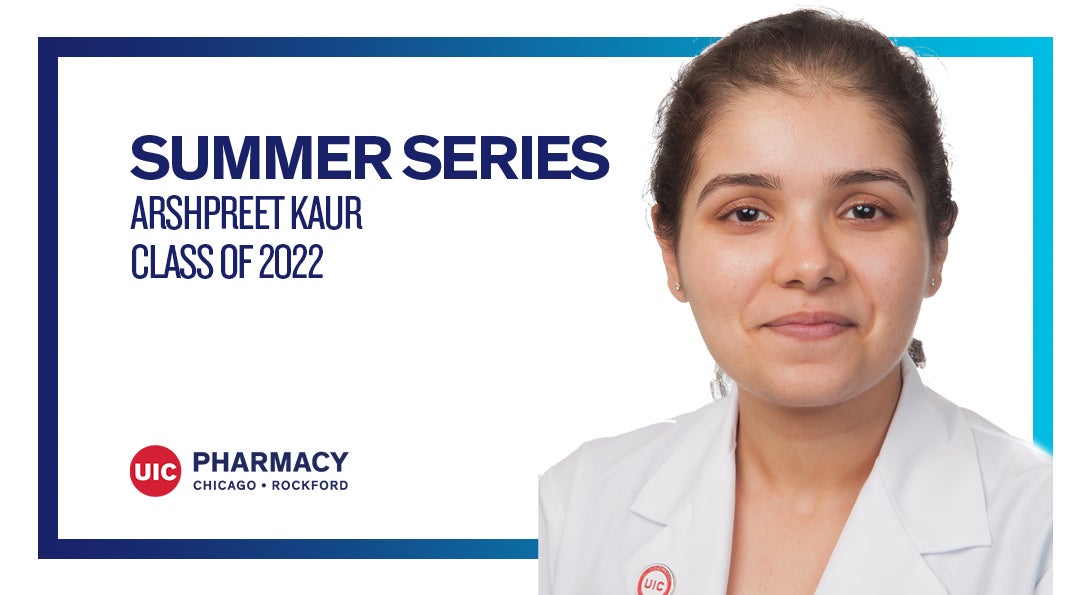 Our Summer Series highlights student pharmacists and pharmaceutical scientists who are doing summer internships or fellowships.
Arshpreet Kaur, rising P3, recently started a position as an Operational Excellence Intern at AstraZeneca.
Arshpreet's experience at AstraZeneca started last year when she was a Quality Assurance Intern. Through networking in her previous internship, she was made aware of this year's Operational Excellence Internship. "After working at AstraZeneca last summer, I always knew that I wanted to go back. I submitted my application for the role of OpEx intern and was directly offered the position by my current manager whom I had the pleasure of meeting with last summer as well."
Arshpreet's internship has been a great learning opportunity. "My experience so far has been absolutely phenomenal! I thrive in the kind of work-culture and workspace that AstraZeneca has created for its employees and interns." Arshpreet is currently working on projects related to standard work practice, business process management, and lean maturity reviews for business process owners. "Being a part of AstraZeneca has made me realize my true potential as a leader and a future pharmacist."