Summer Series – Erik Stojanoff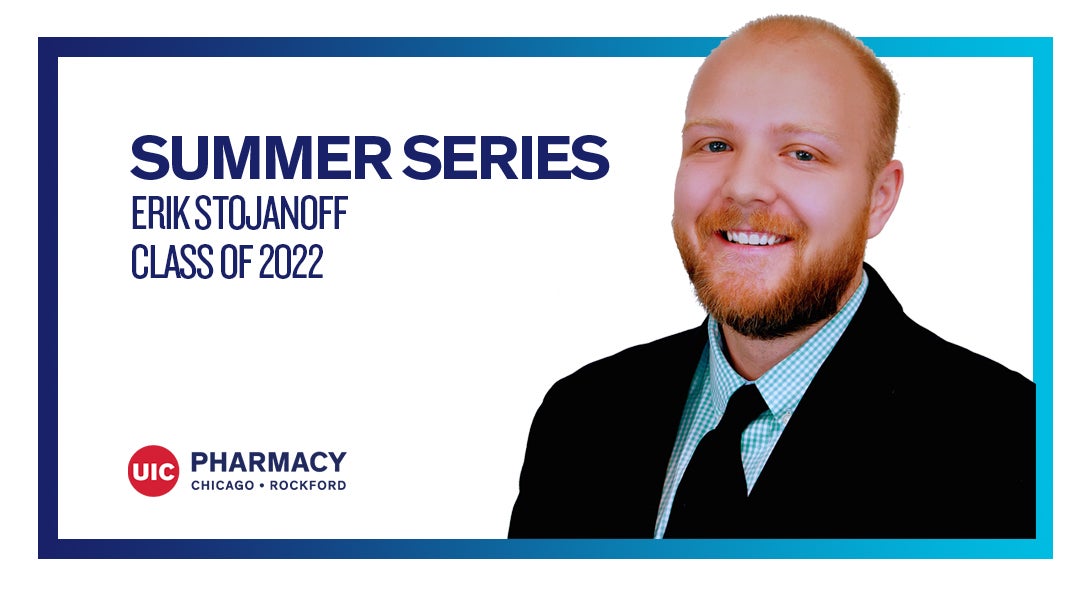 Our Summer Series highlights student pharmacists and pharmaceutical scientists who are doing summer internships or fellowships.
Erik Stojanoff, rising P3, recently started a position as a Pharmacy Laboratory Operations Intern at EpiLynx Skincare and Cosmetics.
Erik initially found out about this internship opportunity through Deb Fox, Director of Alumni & Student Engagement here at UIC College of Pharmacy. "Her email came at the perfect time. I had several previous interviews for internships but did not receive an offer," says Erik. "However, this did not deter me, and I applied within a few minutes of receiving that email. Within a few hours, Dr. Liia Ramachandra, Co-Founder and CEO of EpiLynx, contacted me to set up an interview for the following week. We instantly connected and I was excited for the opportunity to grow as a pharmacist and entrepreneur at EpiLynx."
So far, Erik's internship at EpiLynx has exceeded his expectations. "My experience at EpiLynx so far has been one that I could have never imagined. Working at a cosmetic and biotech start-up company has allowed me to see all avenues of the business." EpiLynx is a skincare and cosmetics company created by pharmacists who use scientific research to develop products. "Every day I am learning how to research, design, compound, manufacture, label, and distribute products that will reach EpiLynx consumers. This also goes along with compounding serums, creams, hand sanitizers, shampoos, conditioners, face wash, eye shadows, lipsticks, and many more products."
Erik is most proud of being able to utilize his current knowledge as a PharmD student in a unique way. "Reading the product reviews gave me such an inspiration to help people with auto-immune diseases. This all goes back to my love of reaching a global audience and making the biggest impact possible in the pharmaceutical industry. Joining EpiLynx has opened my perspective on how versatile a PharmD can be in healthcare."