Summer Series – James Motyka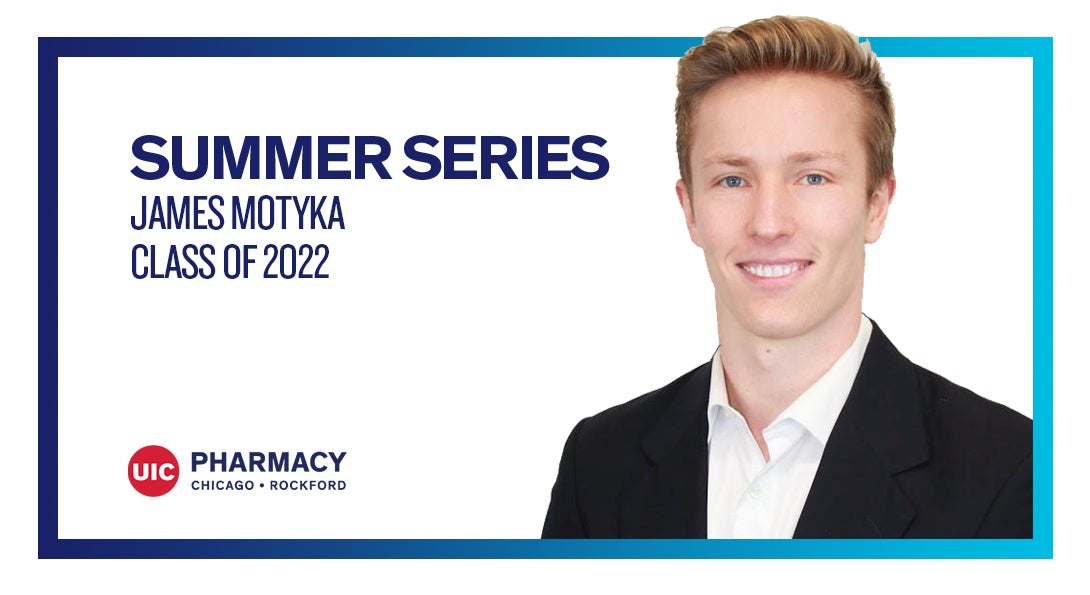 Our Summer Series highlights student pharmacists and pharmaceutical scientists who are doing summer internships or fellowships.
James Motyka, rising P3, recently started a position as a Graduate Experiential Intern - R&D Neuroscience at AbbVie.
"In summer 2019, my close friend and pharmacy colleague forwarded my resume to the hiring manager, which got me an interview and eventually the internship," James recounts. One of the key themes this summer has been making connections and utilizing networks to open up opportunities. "After a successful summer, I received an email from the same manager asking if I wanted to return as a summer intern for 2020. I gladly accepted!"
After a great experience as an Inpatient Pharmacy Technician during his undergraduate years, James realized that he wanted to make his impact on the world by becoming a pharmacist. "I was fascinated by the positive impact pharmacists could make on patient care. This experience solidified my career aspirations in pharmacy."
Fast forward to James' current internship at AbbVie, where he is currently collaborating with the neuroscience development team to research and strategize secondary endpoints for clinical trials. "This has been a rewarding experience considering I get to interact with team members in R&D, Commercial, Regulatory Affairs, and Medical Affairs."
His time at AbbVie has been eventful, to say the least, as his internship (like many others) is virtual. "Being a virtual intern, I would say there is more adversity in terms of networking and building your brand. Thankfully, AbbVie employees have been open to meet via Zoom and help in any way possible. The AbbVie Experiential HR team has gone above and beyond to create virtual events for interns to connect, so I am grateful for them."