The Burdette Lab is on a mission to stop ovarian cancer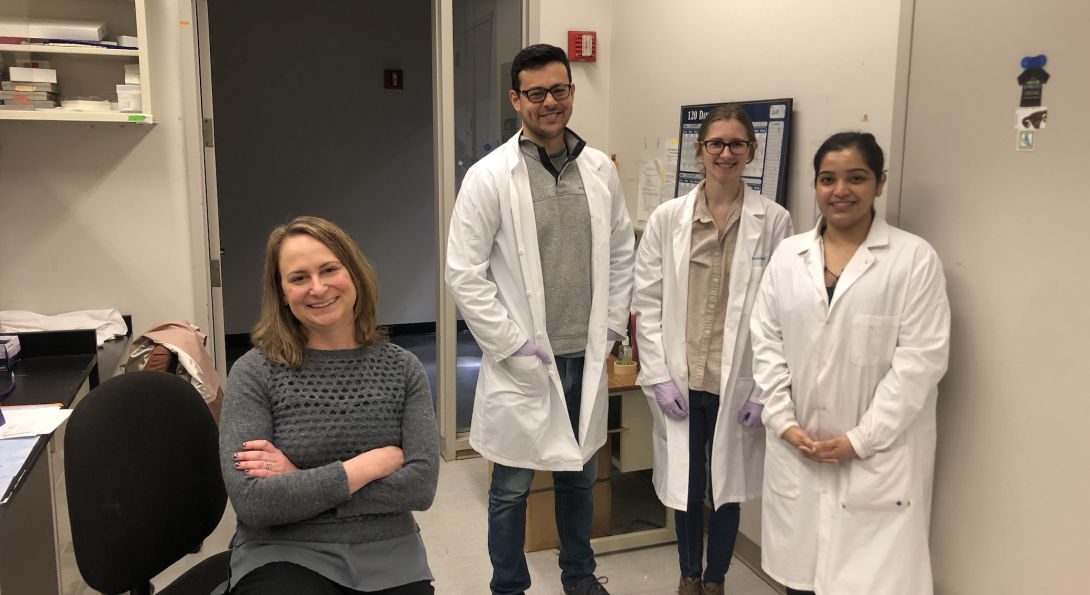 Dr. Joanna Burdette and her lab are making critical discoveries that will help us better understand ovarian cancer, in hopes of stopping the disease.
Women's History Month is not only a time to recognize historic and iconic women, but it's also a great opportunity to call attention to issues that impact women, specifically. This is where Dr. Joanna Burdette (PhD '03) and her research on ovarian cancer comes in.
Recently named UIC's Researcher of the Year in the Basic Life Sciences, and a host of other accolades spanning the length of her career, Dr. Burdette wasn't originally interested in being a scientist. "I wasn't particularly interested in going into science. I was very engaged in debate team as a high schooler. I even taught high school students how to debate."
However, while taking her general education courses as an undergraduate student at Emory University, she realized how much she enjoyed learning about science. While working at a natural grocery store in 1995, she became deeply interested in botanical supplements and their efficacy.
Dr. Burdette knew she wanted to research botanicals further; while searching for PhD programs within that field, she found out that a grant had been issued to the UIC College of Pharmacy to study botanicals for women's health.
She packed up and moved to Chicago to earn her PhD in Pharmacognosy, and has been teaching and researching here ever since. Her lab focuses on ovarian cancer and finding the true source of the illness, which she and her research team posit may stem from the Fallopian tubes.
The American Cancer Society states that in 2020, an estimated 21,750 women will receive a new diagnosis of ovarian cancer and of those women, 13,940 women will die from the disease. Researchers now understand that ovulation is a large risk factor for ovarian cancer. As they work to better understand the origins and mechanisms of the disease, Dr. Burdette and her team want women to know that they can get tested to see if they possess the BRCA1 or BRCA2 gene, the human genes that have been associated with increased risks of certain cancers. Knowing if one has this gene can be a helpful preventative measure to be further discussed with one's primary care physician.
The Burdette Lab is working hard to find answers that will save lives, and we are proud to have Dr. Burdette's expertise here at the College.