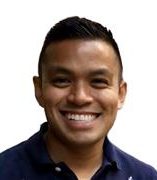 Gregory S. Calip

Affiliate, Center for Pharmacoepidemiology and Pharmacoeconomic Research
Director, UIC-AbbVie Fellowship in Pharmacovigilance and Patient Safety
Member, Cancer Prevention and Control Research Program
Associate Professor, Pharmacy Systems, Outcomes and Policy
Teaching and Supervision
Ph.D. Thesis Research (PSOP 599), 8/23/2021 – 12/3/2021
Independent Study (PSOP 596), 8/23/2021 – 12/3/2021
Independent Study (PSOP 596), 6/14/2021 – 8/6/2021
Epidemiology/Biostatistics (PHAR 439), 1/11/2021 – 2/12/2021
Epidemiology/Biostatistics (PHAR 439), 1/11/2021 – 2/12/2021
Ph.D. Thesis Research (PSOP 599), 1/11/2021 – 4/30/2021
PSOP Project (PSOP 597), 1/11/2021 – 4/30/2021
Independent Study (PSOP 596), 1/11/2021 – 4/30/2021
Projects Pharm Syst Outcomes (PSOP 390), 1/11/2021 – 4/30/2021
Selected Grants
3/3: The Chicago Cancer Health Equity Collaborative (ChicagoCHEC), National Institutes of Health (National Cancer Institute)., 9/22/2020 - 8/31/2025, Obligated Amount: $2805763; Anticipated Amount: $6834852
Increasing the cure fraction in myeloma- a novel strategy to personalize melphalan dosing and overcome DNA repair-mediated resistance, UIC College of Pharmacy., 8/1/2020 - 7/31/2021, Obligated Amount: $25000; No Anticipated Amount Set
Novel gut microbial biomarkers and the adverse metabolic effects of atypical antipsychotics, National Institutes of Health., 4/2020 - 3/2022, No Obligated Amount Set; No Anticipated Amount Set
Pilot Study to Develop and Test a Multiplex Assay for CYP450 Phenotyping in Multiple Myeloma Patients Receiving Bortezomib, Hematology Oncology Pharmacy Association (HOPA)., 3/1/2020 - 2/28/2022, Obligated Amount: $85283; Anticipated Amount: $85283
Prevention of Venous Thromboembolism in Multiple Myeloma: The Thromboprophylaxis Multi-Cohort Study, National Institutes of Health., 12/2019 - 11/2023, No Obligated Amount Set; No Anticipated Amount Set
UIC Subaward for Dental prescribing of antibiotics and opioids: high use in the absence of evidence, University of Pittsburgh., 11/1/2019 - 7/31/2021, Obligated Amount: $360368; Anticipated Amount: $360368
Surveillance, Epidemiology, and End Results based Real-World Evidence in EArLy Breast Cancer (SEER-REAL-BC) Studies: Patient Characteristics, Treatment Patterns, and Outcomes in Patients with HR+/HER2- early-stage breast cancer, Pfizer., 8/19/2019 - 8/19/2021, No Obligated Amount Set; No Anticipated Amount Set
Pfizer outcomes research agreement, Pfizer Inc., 8/19/2019 - 8/19/2021, Obligated Amount: $396464; Anticipated Amount: $396464
Clinical outcomes among older women with early stage HR-positive, HER2-negative breast cancer in the United States, Pfizer, Inc. HEOR., 7/2019 - 6/2021, No Obligated Amount Set; No Anticipated Amount Set
Selected Publications
Mukand, Nita H, Ko, Naomi Y, Nabulsi, Nadia A, Hubbard, Colin C, Chiu, Brian C-H, Hoskins, Kent F, Calip, Gregory S. (2021). The association between physical health-related quality of life, physical functioning, and risk of contralateral breast cancer among older women.. Breast Cancer. doi:10.1007/s12282-021-01309-x.
Zhou, J, Cueto, J, Ko, NY, Hoskins, KF, Nabulsi, NA, Asfaw, AA, Hubbard, CC, Mitra, D, Calip, GS, Law, EH. (2021). Population-based recurrence rates among older women with HR-positive, HER2-negative early breast cancer: Clinical risk factors, frailty status, and differences by race. Breast, 59, 367-375. doi:10.1016/j.breast.2021.08.005.
Miksad, RA, Calip, GS. (2021). Early-onset pancreatic cancer research: Making sense of confounding and bias. Cancer, 127, (19), 3505-3507. doi:10.1002/cncr.33663.
Moran, KM, Calip, GS, Lee, TA, Koronkowski, MJ, Lau, DT, Schumock, GT. (2021). Risk of fall-related injury and all-cause hospitalization of select concomitant central nervous system medication prescribing in older adult persistent opioid users: A case-time-control analysis. Pharmacotherapy, 41, (9), 733-742. doi:10.1002/phar.2612.
Hoskins, KF, Calip, GS. (2021). Racial/Ethnic Differences in the 21-Gene Recurrence Score Assay among Women with Breast Cancer – Reply. JAMA Oncology, 7, (8), 1248-1249. doi:10.1001/jamaoncol.2021.1959.
Calip, GS, Miksad, RA, Sarkar, S. (2021). Time-Related Biases in Nonrandomized COVID-19-Era Studies Using Real-world Data. JAMA Oncology, 7, (8), 1175-1177. doi:10.1001/jamaoncol.2021.1715.
Guadamuz, JS, Durazo-Arvizu, RA, Daviglus, ML, Calip, GS, Nutescu, EA, Qato, DM. (2021). Statin nonadherence in Latino and noncitizen neighborhoods in New York City, Los Angeles, and Chicago, 2012-2016. Journal of the American Pharmacists Association, 61, (4), e263-e278. doi:10.1016/j.japh.2021.01.032.
Calip, GS, Yerram, P, Ascha, MS. (2021). Nonrandomized Comparison of Adverse Events following Facility- And Home-Infused Biologics Using Real-World Data. JAMA Network Open, 4, (6). doi:10.1001/jamanetworkopen.2021.11156.
Wang, Xiaoliang, Ascha, Mustafa, Green, Tammy, Lewin, Heather G, Showalter, Timothy N, Goldstein, Lori J, Calip, Gregory Sampang, Whitaker, Kristen Danielle. (2021). Racial disparities in second-line (2L) treatment and overall survival among patients (pts) with hormone receptor positive HER2 negative (HR+HER2-) metastatic breast cancer (mBC) treated in routine practice.. Journal of Clinical Oncology, 39, (15_suppl), 6541-6541. doi:10.1200/jco.2021.39.15_suppl.6541.
Professional Leadership
NIH Center for Scientific Review, 9/7/2020 - 9/9/2020
Education
Degrees:
PharmD, University of Illinois at Chicago, United States, 2008
MPH, New York University, United States, 2010
PhD, University of Washington, United States, 2014
Postgraduate Training:
NCI Cancer Prevention Training Grant in Nutrition, Exercise and Genetics, Fred Hutchinson Cancer Research Center, United States, 2014
Licensures and Certifications
Registered Pharmacist, Washington State, Date Not Set - Present
Registered Pharmacist, New York State, Date Not Set - Present
Registered Pharmacist, Illinois State, Date Not Set - Present
Immunization Provider, APhA, Date Not Set - Present
CPR-AED Training, American Red Cross, Date Not Set - Present
Pharmacy Provider, NPI, Date Not Set - Present