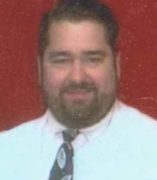 Robert C Glowacki

Clinical Assistant Professor, Pharmacy Practice
Contact
Address:
833 S. Wood Street, Chicago, IL, 60612
Office Phone:
Office Phone TTY:
Email:
Selected Publications
Merker AH, Danziger LA, Rodvold KC, Glowacki R. Pharmacokinetic and pharmacodynamic evaluation of ceftaroline fosamil.. Expert opinion on drug metabolism & toxicology. 2014;10(12):1741-50. doi:10.1517/17425255.2014.972932.
Kassamali ZH, Danziger LC, Glowacki RN, Schwartz D. How low can you go? Use of low- and standard-dose liposomal amphotericin B for treatment of invasive fungal infections.. International journal of infectious diseases : IJID : official publication of the International Society for Infectious Diseases. 2013;17(8):e615-20. doi:10.1016/j.ijid.2013.01.015.
Teng CB, Rezai KS, Itokazu GC, Xamplas RC, Glowacki RA, Rodvold KA, Weinstein RN, Schwartz D. (2012). Continuation of high-dose vancomycin despite nephrotoxicity.. Antimicrobial agents and chemotherapy. Vol. 56. Issue 6. Page(s) 3470-1; author reply 3472.