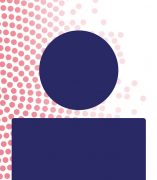 Isabel Porto
Critical Care I (PMPR 430), 1/11/2021 – 5/6/2021
Advance Disease Management (PHAR 510), 1/8/2021 – 5/7/2021
Clinical Aspects of Diabetes (PMPR 262), 8/3/2020 – 12/25/2020
Pediatric Therapeutics (PMPR 378), 8/1/2020 – 12/18/2020
Advance Disease Management (PHAR 510), 3/30/2020 – 4/12/2020
Critical Care (PMPR430), 1/13/2020 – 5/6/2020
Clinical Aspects of Diabetes (PMPR 362), 8/28/2019 – 12/4/2019
Pediatric Therapeutics (PMPH 378), 8/8/2019 – 12/4/2020
Advanced Disease Management (PHAR 510), 3/18/2019 – 4/5/2019
Selected Publications
Kim, Soobin, Klugman, Jessie, Norell, Sarah, Kenefake, Alexandra, Komos, Laurel, Jain, Divya, Corcoran, Moire, Montero, Carlos, Kreppel, Andrew, Sales, Jocelyn, Porto, Isabel, Wang, Jenny, Hsu, Lewis L, Erwin, Kim. (2021). Improving VTE prophylaxis adherence among hospitalized adolescents using Human-Centered Design. Journal of Patient Safety and Risk Management, 26, (4), 172-178. doi:10.1177/25160435211036784.
Azul, Melissa, Hsu, Lewis, Krepel, Andrew, Sales, Jocelyn M, Porto, Isabel, Hammamieh, Muhannad. (2019). Letter to the Editor: A Quality Improvement Initiative for Pediatric Resident Education in Venous Thromboembolism Risk Assessment in Pediatric Patients. American Journal of Medical Quality, 35, (4), 359-360. doi:10.1177/1062860619879981.
Bailey, Russell C. (2017). Febrile Seizures. , 311-318. doi:10.1542/9781610021258-part03-ch29.
Raithel, Deborah S, Ohler, Kirsten H, Porto, Isabel, Bicknese, Alma R, Kraus, Donna M. (2015). Morphine: An Effective Abortive Therapy for Pediatric Paroxysmal Sympathetic Hyperactivity After Hypoxic Brain Injury.. The Journal of Pediatric Pharmacology and Therapeutics, 20, (4), 335-340. doi:10.5863/1551-6776-20.4.335.
Porto, I. (2008). Infectious mononucleosis. U.S. Pharmacist, 33, (5), 6-9.
Porto, I. (2008). Infectious mononucleosis: The "kissing disease". U.S. Pharmacist, 33, (3).
Porto, Isabel. (2003). Antiparasitic Drugs and Lactation: Focus on Anthelmintics, Scabicides, and Pediculicides. Journal of Human Lactation, 19, (4), 421-425. doi:10.1177/0890334403258133.
Porto, Isabel. (2000). Hypertensive emergencies in children. Journal of Pediatric Health Care, 14, (6), 312-317. doi:10.1067/mph.2000.111219.
Porto, Isabel, John, Eunice G, Heilliczer, Jonathan. (1997). Removal of Phenobarbital During Continuous Cycling Peritoneal Dialysis in a Child. Pharmacotherapy The Journal of Human Pharmacology and Drug Therapy, 17, (4), 832-835. doi:10.1002/j.1875-9114.1997.tb03766.x.