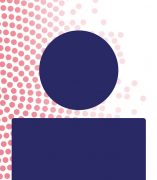 Isaac H. Cha
Clinical Assistant Professor
Research Interests:
Chronic disease state management. Areas including – but, not limited to: depression/anxiety disorders, diabetes, hypertension, hyperlipidemia, heart failure, asthma/COPD, PUD/GERD, Rheumatoid Arthritis, CAM, pain management, migraines, Parkinson's disease, osteoporosis, weight management, smoking cessation, geriatrics, and psychopharmacology
Family Medicine Clerkship didactic lectures (CLER 637), 9/7/2020 – 12/7/2020
Brain and Behavior (Block 6) (MDR 606), 8/24/2020 – 10/31/2020
Principles of Drug Action & Therapeutics V 507 (PHAR 507), 8/24/2020 – 5/11/2020
Family Medicine Clerkship didactic lectures (CLER 637), 6/8/2020 – 8/31/2020
Cardiovascular / Pulmonary (Block 4) Module (MDR 604), 2/10/2020 – 4/20/2020
Musculoskeletal / Dermatology (Block 3) module (MDR 603), 1/6/2020 – 2/10/2020
Family Medicine Clerkship didactic lectures Non-UIC Course:False (CLER 637), 1/1/2020 – 5/4/2020
Family Medicine Clerkship didactic lectures (CLER 637), 9/4/2019 – 12/4/2019
Principles of Drug Action & Therapeutics V 507 (PHAR 507), 8/27/2019 – 12/9/2019
Selected Grants
Stimulating Research In An Academic Environment: A Demonstration Project, SwedishAmerican Health System., 10/1/2006 - 9/30/2007, Obligated Amount: $700000; Anticipated Amount: $700000
Selected Publications
Zheng, Guoxing, Zhong, S, Geng, Y, Munirathinam, G, Cha, I, Reardon, C, Getz, GS, Van Rooijen, N, Kang, Y, Wang, B, Chen, A. (2013). Dexamethasone promotes tolerance in vivo by enriching CD11cloCD40lo tolerogenic macrophages. European Journal of Immunology, 43, (1), 219-227. doi:10.1002/eji.201242468.
Lutfiyya, M Nawal, Lipsky, Martin S, Bales, Robert W, Cha, Isaac, McGrath, Cynthia. (2008). Disparities in Knowledge of Heart Attack and Stroke Symptoms among Adult Men: An Analysis of Behavioral Risk Factor Surveillance Survey Data. Journal of the National Medical Association, 100, (10), 1116-1124. doi:10.1016/s0027-9684(15)31483-8.
Lutfiyya, May Nawal, Shah, Kunal K, Johnson, Mark, Bales, Robert W, Cha, Isaac, McGrath, Cynthia, Serpa, Leigh, Lipsky, Martin S. (2008). Adolescent daily cigarette smoking: is rural residency a risk factor?. Rural and Remote Health, 8, (1), 875. doi:10.22605/rrh875.
F, Linda, Lutfiyya, May N, Cha, Isaac, El-Khabiry, Ehab. (2007). Results of chart reviews conducted to evaluate primary care patients seen by second and third year family medicine residents for potential adverse polypharmacy. Pharmacy Practice, 5, (2), 85-88. doi:10.4321/s1886-36552007000200006.
Notable Honors
★ 2020, Raymond B. Allen Golden Apple Instructorship Award., Graduating Class of 2020
2020, UIC Phi Lambda Sigma Honorary Membership, Phi Lambda Sigma Pharmacy Leadership Society (Alpha Iota Chapter)
★ 2019, Teacher of the Semester Award, University of Illinois at Chicago, College of Pharmacy
★ 2015, Golden Apple Award Nomination, University of Illinois at Chicago
2014, Golden Apple Award Nomination, University of Illinois at Chicago
Education
Degrees:
Doctor of Pharmacy, University of Kansas, United States, 1998
Bachelor of Science, Massachusetts College of Pharmacy and Health Sciences, United States, 1993
Bachelor of Science, University of Toronto (Trinity College), Canada, 1990
Postgraduate Training:
Specialty Residency in Primary Care, University of Illinois College of Pharmacy, United States, 2000
Research Fellowship in Family Medicine, University of Illinois at Rockford, United States, 2006
Licensures and Certifications
Board Certified Psychiatric Pharmacist, Board of Pharmaceutical Specialties, 2019 - 2025
Board Certified Pharmacotherapy Specialist, Board of Pharmaceutical Specialties, 2001 - 2008
Board Certified Pharmacotherapy Specialist, Board of Pharmaceutical Specialties, 2008 - 2015
Board Certified Pharmacotherapy Specialist, Board of Pharmaceutical Specialties, 2016 - 2023
Board Certified Advanced Diabetes Management Specialist, American Nurses Credentialing Center, 2003 - 2008