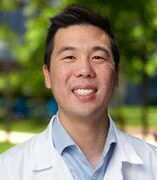 James C. Lee

Clinical Associate Professor, Pharmacy Practice
Curriculum Leader, Professional Development, College of Pharmacy
Co-Director & Clinical Pharmacist, Pharmacogenomics, University of Illinois Hospital & Health Sciences System
Program Director, UIC/NorthShore Pharmacogenomics Residency, University of Illinois Chicago
Contact
Address:
833 S Wood St MC 886, Chicago, IL
Office Phone:
Email:
Related Sites:
Overview:
James C. Lee, PharmD, FCCP, AACC, BCACP serves as clinical lead and co-director of the Precision Medicine Program at the University of Illinois Hospital & Clinics, with a focus on the application of cardiovascular pharmacogenomics and the advancement of patients understanding and utilization of personal genetic information. His clinical responsibilities also include serving as an ambulatory care clinical pharmacist providing comprehensive anticoagulation management in pediatric, adult, and geriatric patient populations. Additionally, Dr. Lee serves as the Curriculum Leader for Professional Development and the College of Pharmacy's Pharmacy Learning, Advising, Mentoring, and Education for Students (PhLAMES) course series and as Program Director of the UIC/NorthShore PGY2 Clinical Pharmacogenomics Residency program.
Research Interests:
Focus 1: Evaluation and optimization of clinical pharmacist-delivered medication management services in the context of ambulatory care settings and applied pharmacogenomics.
Focus 2: Professionalization in clinical pharmacy education relating to American student pharmacists and international trainee self-actualization.
Teaching Statement:
1) Pharmacotherapy/medication management in ambulatory care settings (thrombosis, endocrinology, renal, cardiovascular, geriatric medicine), 2) Pharmacogenomics, 3) Professionalization and professional development.
Clinical Applications (PHAR 520), 8/21/2023 – 12/1/2023
Clinical Applications (PHAR 520), 8/21/2023 – 12/1/2023
Clinical Applications (PHAR 520), 8/21/2023 – 12/1/2023
Clinical Applications (PHAR 520), 8/21/2023 – 12/1/2023
PhLAMES 2 (PHAR 466), 8/21/2023 – 12/1/2023
PhLAMES 1 (PHAR 465), 8/21/2023 – 12/1/2023
Spec Project in Pharm Pract (PMPR 390), 8/21/2023 – 12/1/2023
PhLAMES 1 (PHAR 465), 5/15/2023 – 6/9/2023
PhLAMES 2 (PHAR 466), 5/15/2023 – 6/9/2023
Selected Grants
COVID19 Arterial and Venous Thrombosis in Hospitalized COVID-19 patients: A National Multicenter Cohort Study, Henry Ford Health System., 11/10/2021 - 11/9/2024, Obligated Amount: $32720; Anticipated Amount: $32720
Arterial and Venous Thrombosis in Hospitalized COVID-19 patients: A National Multicenter Cohort Study, CDC, National Blood Clot Alliance, Association of University Centers on Disabilities., 11/9/2021 - 11/8/2024, Obligated Amount: $16000; Anticipated Amount: $16000
COVID19 ACTIV-4 Research Communications Center, NIH/NHLBI., 7/2020 - Present, No Obligated Amount Set; No Anticipated Amount Set
African American Cardiovascular Pharmacogenetic Consortium (Account): Discovery and Translation Part 2, Northwestern University., 8/19/2016 - 5/31/2021, Obligated Amount: $475207; Anticipated Amount: $475207
Selected Publications
Cheng, Kevin K, San Andres, Christian, Salam, Emen, Han, Jin, Lee, James C. (2023). Rates of 30-Day and 90-Day Readmission Between Genotype-Optimal and Genotype-Suboptimal Antiplatelet Therapy Prescribing After Percutaneous Coronary Intervention. The American Journal of Cardiology, 202, 218-222. doi:10.1016/j.amjcard.2023.06.090.
Wang, Tracy Y, Wahed, Abdus S, Morris, Alison, Kreuziger, Lisa Baumann, Quigley, John G, Lamas, Gervasio A, Weissman, Alexandra J, Lopez-Sendon, Jose, Knudson, M Margaret, Siegal, Deborah M, Kasthuri, Raj S, Alexander, Andrew J, Wahid, Lana, Atassi, Bassel, Miller, Peter J, Lawson, Janice W, Patel, Bela, Krishnan, Jerry A, Shapiro, Nancy L, Martin, Deborah E, Kindzelski, Andrei L, Leifer, Eric S, Joo, Jungnam, Lyu, Lingyun, Pennella, Annie, Everett, Brendan M, Geraci, Mark W, Anstrom, Kevin J, Ortel, Thomas L, Ortel, Thomas, Wang, Tracy, Morris, Alison, Kreuziger, Lisa Baumann, Wisniewski, Steve, Wahed, Abdus, Anstrom, Kevin, Leifer, Eric, Krishnan, Jerry, Quigley, John, Lamas, Gervasio, Weissman, Alexandra, Lopez-Sendon, Jose, Knudson, M Margaret, Siegal, Deborah, Hoots, Keith, Kindzelski, Andrei, Leverty, Renee, Brown, Heather Ann, Andrade, Guadalupe, Jain, Nita, Feierbach, Franz, Serwatkewich, Karen, Wolf, Mary Ann, Olson, Rachel, Pennella, Annie, Atwood, Teresa, Lindblom, Kelly, Schutte, Ann, Stone, Allegra, Morse, Michael, Lang, Jason, Harding, Tina, Harrington, Amanda, Rogers, Susan, Collazo, Juan, Kandray, Nikki, Beauchaine, Meaghan, Anderson, Jakela, Britto, Danielle, Chavis, Kimberly, Denning, Tasha, Garcia, Stephanie, Pinnix, Angela, Webb, Tashyia, Wilson, Labriah, Blumer, Vanessa, Pratt, Elias, Daugherty, Molly, Leverty, Renee, Burnett, Ann, Wisniewski, Steve, Geraci, Mark, Egan, Johanna Carmel, George, Emily, Music, Edvin, Alameida, Alana, Schreiber, Jake, Sciurba, Frank, Perkins, Elyse, Wisniewski, Stephen, Hulbert, Joshua, Kass, Daniel, Myerburg, Michael M, Lyu, Lingyun, de Brouwer, Sophie, Kirwan, Bridget-Anne, Perrin, Emilie, Shapiro, Nancy, Hasek, Sharon, Predki, Barbara, Martinez, Miriam, Barbera, Sunni, Sculley, Jennifer, Peterson, Jennifer, Illendula, Sai, DeLisa, Julie, Castro, Lauren, Huynh, Nina, Uppuluri, Ellen, Lee, James, Speakman, Lauren, Idrees, Niha, Mei, Conny, Pozzolano, Erin, Driscoll, Tara, Skific, Damir, Collins, Joseph, Hanna, Aletha, Mersc, Sheri, Simtion, Sorina, Everett, Brendan, Hegde, Sheila, Kim, Yuri, Galanaud, Jean-Philippe, Le Gal, Gregoire, Rost, Natalia, van Diepen, Sean, Singhal, Aneesh, Becker, Richard C, del Zoppo, Gregory, Glynn, Robert, Henke, Peter, Holubkov, Richard, Kerr, Kim, Lee, Agnes, Lipman, Hannah, Lure, Fedor, Vesely, Sara, Wenner, Danielle, Punturieri, Antonello, Sakovich, Ben, Snyder, Jeff, Milliken, DJ, Bucheimer, John, Mondoro, Traci Heath, Weinmann, Gail, Troendle, James, Joo, Jungnam, Berdan, Lisa G, Aggarwal, Neil, Bernard, Gordon, Brown, Samuel Morris, Callaway, Cliff, Collins, Sean, Cushman, Mary, Douglas, David, Erzurum, Serpil, Farrell, Ann, Gelijns, Annetine, Ginde, Adit, Glynn, Simone, Goff, David, Harrigan, Rachel, Harrington, Robert, Hochman, Judy, Homer, Mary, Johnson, Robert, Key, Nigel, Kiley, James, Koroshetz, Walter, Lane, Cliff, LaVange, Lisa, Marks, Gilbert Lynn', Marks, Peter, Mensah, George, Nugent, Diane, Patterson, Amy, Rosenberg, Yves, Shotwell, Matt, Silverman, Toby, Stoney, Catherine, Wright, Clinton, Yancy, Clyde, Nolen, Tracy, Thomas, Sonia, Walter, Michelle, Herring, Greta, Kendrick, Amy, Deese, Jen, Sullivan, Taegen, Kasthuri, Raj, Mooberry, Micah, Moll, Stephan, Abajas, Yasmina, Brightwood, Amy, Stanford, Katie, Finerty, Laura, Alexander, Andrew, Chaffins, Lesia, Nercesian, Marianna, Wahid, Lana, Dolor, Rowena, Dreyer, Grace, Der, Tatyana, Ko, Emily, Archibald, Andrea, Renard, Valerie, Stafford, Neil, Azuogalanya, Nkiruka, Mohammed, Oluwayemisi, McPherson, Charles, Choye, Peggy, Kim, Keri, Atal, Neha, Mon, Ana, Atassi, M Bassel, Garg, Shamila, Vrame, James, Murawski, Trevor, Miller, Peter J, Khanna, Ashish, Wadhwani, Hinna, Shah, Kinchit, Pickmans, Mhorys, Mayes, Ryan, Reeves, Brandon, Harris, Lynnette Lynne, Lawson, Janice, Oliver, Adam, Zhu, Jianghao, Weinstein, Leah, Lawson, Matthew, Beaty, Narlin, Monroe, Rachel, Johnson, Ryan, Stith, Brittany, Ciesla, Marissa, Patel, Bela, McPherson, David, Ostrosky, Luis, Ayad, Mary, Gore, Meghana, Thomas, Nithin, Udoh-Bradford, Idorenyin, Johnson, Jaicey, Nichols, Pamela, Mubashir, Talha, Rogers, Ralph, Mylonakis, Eleftherios, Sherman-Roe, Allyson, Fisher, Julia, Al Homssi, Amer, Abid, Haisam, Hammons, Lindsay, Broaddrick, Shannon, McKinnell, James, Sherman, Brian, Kagihara, Jamie, Huynh, Richard, Gonzalez, Herna Joy, Billett, Henny, Suchanek, Melissa, Townsend, Noelle, Sadler, Veronica, Anderson, Matthew, Beer, Amber, Gruetzmacher, Crystal, Schoenling, Andrew, Malley, Brian, McVerry, Brian, Rosborough, Brian, Franz, Christopher, Schloss, Daniel, Barton, David, Huang, David, Brant, Emily, Shah, Faraaz, Mayr, Florian, Kitsios, Georgios, Haidar, Ghady, Barbash, Ian, Moghbeli, Kaveh, Fitzpatrick, Meghan, Talia, Nadine, Shetty, Varun, Bain, William, Berryman, Emily, Marcin, Marissa, Gilliam, Matthew, DiFiore, Sara, Gavin, Warren, Ren, Tony, Stearns, Molly, Chalasani, Prasad, Testa, Sarah, Stuart, Anthony, Holsapple, Ambrosia, Prime, Jennifer, Kay, Carrie, Saksa, Shannon, Downing, Mary, Castellino, Alta, Sanders, Pechoka, Paul, Jonathan, Walborn, Amanda, Kim, Gene, Acosta, Mary, Cochran, Matt, Kong, Nathan, Gupta, Nikhil, Pinney, Sean Patrick, Arevalo, Cynthia, Molignoni, Karli, Forman, Daniel, Rettew, Andrew, Rupard, Erik, Agostino, Nicole, Sheidy, Julie, McLin, Renee, Zainea, Mark, Bykowski, Adam, Parekh, Akarsh, Provenzano, Christopher, Tait, Don, Ianitelli, Melissa, Prentice-Gaytan, Nicole, Malek, Ryan, Schendel, Shelley, Lala, Vasim, Hunyadi, Victor, Saghir, Zeinab, Paschall, Emily, Gurbel, Paul, Barbour, Cescelle, Rahi, Harjit, Ighani, Mehrnaz, Palikhey, Sarensa, Eacho, Seanne, Meisenberg, Barry, Wolfe-Ralph, Caroline, Gray, Kathy, Cranford, Susan, Powell, James, Bryant, Nakeydia, Sanfilippo, Kristen, Buettner, Benjamin, Almiron-Torralba, Florence, Mendoza, James, Watson, James, Mullick, Monalisa, Bruinsma, Monique, Rivera, Natalia Brito, Martin, Nathan, Morgan, Zachary, Kramer, Kimberly, Cherabuddi, Kartikeya, Merck, Lisa, Holland, Amy, Montero, Cindy, James, Nastasia, Fowler, Steven, Brosnahan, Shari, Gutierrez, Lira, Boa-Hocbo, Aileen, Macchiavelli, Anthony, Kelly, Brendan, Hallam, Alison, White, Jacqueline, Tillman, Benjamin, Nunez, Celia, Bratcher, Nikki, Malvestutto, Carlos, Kraut, Eric, Bartosic, Abigail, Hill, Bethany, Gonzalez, Omar, Hillis, Connie, Salama, Samer, Kaderabek, Allison, Deckard, Kim, Peabody, Mark, AL-Haddadin, Dafer, Vasquez, Michelle, Widmer, Kyle, Sheets, Michelle, Meyer, Daniel, Gerry, Terilee, Whitman, Marc, Amistoso, Aldrin, Mullarney, Allison, Jezierski, Amber, Anandakrishnan, Rajashree, David, Shannon, Sanchez, Soraya, Stutzman, Sonja, Denbow, Maria, Lord, Aaron, Chacko, Marilyn, Cotrina, Maria, Gafoor, Khalid, Cervellione, Kelly, Macdonald, David, Kunisaki, Ken, Hassler, Miranda, Katsouli, Anthi, Darki, Amir, Diaz, Gabriel Edwardo, Luo, Xixi, Del Priore, Jean, Schoenecker, Nancy, Malhotra, Vinay, Quinn, Denise, Pionk, Elizabeth, Winters, Lisa, Roberts, Marci, Bruma, Stephanie, Gardner-Mosley, Tanya, Moursi, Mohammed, Brock, Sandi, Alnaji, Raed, Thevanayagam, Sharavanan, Oyanbadejo, Michael, Christie, Savannah, Byrd, Timothy, Sheth, Monish, Reddy, Chaitanya, Marvin, Dao, Russel, Sharla, Fikes, Wanda, Bromberg, Michael, Sacher, Daniel, Randhawa, Ekamjeet, Narewski, Erin, Garfield, Jamie Lee, Mokha, Janpreet, Galli, Jonathan, Shenoy, Kartik, Vega Sanchez, Maria Elena, Darnell, Melinda, Kaur, Navjot, O'Corragain, Oisin, Desai, Parag, Duffy, Sean, Juhas, Julie, Stein, Robert, Knight, Caroline, Kozidis, Stacia, Lian, Kuo-Chiang, Tatsuno, Brent, Nicholas Leo, Qi Jie, Guo, Stephanie, Seto, Todd, Le, Ynhu, Rho, Young Soo, Yee, Michael, Vazquez, Jose, Hamilton, Caroline, Hatzigeorgiou, Christos, Anderson, Daniel, Walsh, David, Eudy, Joshua, Osborn, Aprile, Bowles, Ashton, Monegro, Alberto, Wrona, Catherine, Williams, Judson, Boole, Lindsay, Shauberger, Michael, Effron, Mark, Williams, Shannon, Heath, Timothy, Dentino, Andrew, Gutierrez, Cesar, Bello, Fatimah, Martin, Jessica, Hinojosa, Erik, Nwasuruba, Chiagozie, Idell, Steven, Duarte, Arnulfo, Kang, Christine, Stockton, Lindsey, Devine, Megan, Chowdhury, Omer, Olusola, Patti, Terada, Ross, Herrick, Christopher, Dohanich, Elizabeth, Hibbard, Rebekah, Madhani-Lovely, Farah, Jacobs, Alanna, Buckley, Katie, Cruz, Vivian, Tan, Michael, Cicero, Ellen, Barker, Laura, Donovan, Brigid, Peterson, Vagn, Nunez-Garcia, Brenda, Ronan, Theresa, Apodaca, Estevan, Flys, Tamara, Kaatz, Scott, Lewandowski, Christopher, Miller, Joseph, George, Matthew, Agunwa, Patrick, Shah, Vinay, Wilson, Kathleen, Annous, Youssef, Lewis, Stephen, Takubo, Tamejiro, Preast, Mariah, Tashfeen, Mahmood, Gardner, Jami, Brunet, Mike, Meena, Nikhil, DeAguero, Alicia, McGinty, John, McGuire, Kristi, Blok, Thomas, Becker, Kelly, Pirraglia, Paul, Perez, Lynn, Cobb, Victoria, Khan, Akram, Srikanthan, Abinaya, Mills, Emmanuel, Pena, Jose, Krol, Olivia, Kountz, David, Ullo, Christopher, Ende, Kristine, Madsen, Maria, Kinsley, Maureen, Cohen, Jonathan, Araromi, Opeyemi, Szymkowiak, Patricia, Baweja, Paramdeep, Reed, Mary, Krupica, Troy, Blystone, Erica, Krupp, Jennifer Elyse, Hahn, Harvey, Geyer, Daniel, Blamoun, John, Gainforth, Brittney, Rabidue, Michele, Previti, Michael, Froman, Dione, Hamburg, Naomi, Klings, Elizabeth, Shepherd, Fitzgerald, Behrooz, Leili, Sloan, Mark, Zheng, Rena, Eberhardt, Robert, Mompoint, Daniel, Gaddh, Manila, Gluth, Aaron, Von, Anna, Lucas, Jason, Hooda, Ananya, Whitten, Stephanie, Pullman, John, Johnson, Misty, White, Michael, Freiman, Julie, Mulrow, Mary, Gannon, Deborah, Miller, Leslie, Johnson, Delia, Corwin, Douglas, Rau, Eric, Cunningham, Heather, Clement, Margaret, Springer, Kathryn, Giambartolomei, Sheryl, Tran, MaryAnn, Tobleman, William, Sutton, Carmen, Holland, Hailey, Veres, Sharry, Lafferty, Leslie, Kutcher, Matthew, James, Galbraith, Solis, Lucia, Barinas, Simon, Rajan, Sandeep, Hyde, Jensen, Shell, Cassidy, Dyer, Debbie, Higginbotham, Tina, Nwasuruba, Chiagoze, Hussain, Khandakar, McCreary, Theresa, Ahmad, Waqar, Juang, George, Rodriguez, Vicente, Ross, Terrie, Bahou, Wadie, Malone, Lisa, Chandrasekhar, Kollagunta, Steadham, Amanda, Vogel, Rebecca, Elwing, Jean, Jose, Arun, Foot, Rachel, Hummel, Nicole, Malhotra, Saurabh, Pete, Antonopoulos, Rezai, Katayoun, Hoffman, Michael, Bhattacharjee, Poushali, Nedeltcheva, Arlet, Jain, Shivi, Katz, Deborah, Medenica, Irena, Dehghan-Paz, Irene, Shammo, Jamile, Thomas, Joseph, Larson, Melissa, Venugopal, Parameswaran, Gezer, Sefer, Kim, Seo-Hyun, Fariduddin, Maaridge, Nelson, Patty, Provido, Victoria, Bajwa, Moshin, Cain, Christie, Aboulafia, David, Lambert, Colette, Turner, Kara, Nathan, Richard, Morrison, Jennifer, Thompson, Daniella Angulo, Long, Shelley, Craig, Tara, McDonald, Cheryl, Snelus, Patricia, Gordon, Alexandra, Pritchard, Angelica, Jazayeri, Yasmin, Sinha, Suman, Baker, Amanda, Sujith, Cherian, Estrada-Y-Martin, Rosa Maria, Vidales, Elizabeth, Udoh-Bradford, Idorenyin, Aslam, Murad, Doshi, Pratik, Akula, Raj, Nichols, Pamela, Ashok, Nagasamudra, Ul, Alam Didar, Lepthien, Barbara, Dao, Michael, Lepthien, Barbara, Cloutier, Kyra, Osiyemi, Olayemi, Vargas, Alexandra, Campbell, Christina, Menajovsky-Chaves, Jose, Martinez, Stephanie, Izquierdo, Myriam, Nathan, Ramesh, Van Anglen, Lucinda, Bronstein, Mathew, Hall, Christopher, Kleiner, Elizabeth, Blanco, Anna, Bunn, Jenifer, Roshon, Michael, McCrae, Keith, Knight, Angela, Lammi, Matthew, Romaine, Connie, Reddy, Mallu, Drescher, Monic, Ornstein, Deborah, Leung, Howard, Mercado, Jose, Ward, Marshall, Zuckerman, Richard, Henkin, Stanislav, Johnson, Haley, Windish, Stephanie, Lesko, Mary, Gobbo, Paul, Godfrey, Corey, Miriovsky, Mike, Kyono, Wade, Tong, Micah, Migdol, Steven, Ilercil, Arzu, Leonelli, Fabio, Hanna, Nicholas, Mehrle, Anderson, Arnold, Melanie, Polasek, Jenny, Harris, Mary, Cohen, Alice, Shah, Maya, Jacoby, Sari, Gadhiya, Arjun, Horta, Cynthia, Pradham, Mitali. (2023). Effect of Thromboprophylaxis on Clinical Outcomes After COVID-19 Hospitalization. Annals of Internal Medicine, 176, (4), m22-3350. doi:10.7326/m22-3350.
Kim, Kibum, Duarte, Julio D, Galanter, William L, Han, Jin, Lee, James C, Cavallari, Larisa H, Nutescu, Edith A. (2023). Pharmacist-guided pharmacogenetic service lowered warfarin-related hospitalizations. Pharmacogenomics, 24, (6), 303-314. doi:10.2217/pgs-2023-0014.
Wake, DT, Lee, James C. (2023). Pharmacogenomics and Cardiovascular Disease. Ambulatory Care Self-Assessment Program: Cardiology Care. (pp. 143-168).
Cavallari, Larisa H, Limdi, Nita A, Beitelshees, Amber L, Lee, James C, Duarte, Julio D, Franchi, Francesco, Tuteja, Sony, Giri, Jay, Empey, Philip E, Kreutz, Rolf P, Skaar, Todd C, Allen, John M, Coons, James C, Gong, Yan, McDonough, Caitrin W, Stevenson, James M, Thomas, Cameron D, Johnson, Julie A, Stouffer, George A, Angiolillo, Dominick J, Lee, Craig R, Network, the IGNITE. (2023). Evaluation of Potential Racial Disparities in CYP2C19‐Guided P2Y12 Inhibitor Prescribing After Percutaneous Coronary Intervention. Clinical Pharmacology & Therapeutics, 113, (3), 615-623. doi:10.1002/cpt.2776.
Lee, James C, Chevalier, Aimee. (2023). Deep Vein Thrombosis. Pharmacotherapy Principles and Practice Study Guide: A Case-Based Care Plan Approach. McGraw-Hill Education.
Kido, Kazuhiko, Slain, Douglas, Kamal, Khalid M, Lee, James C. (2022). Adapting the layered learning model to a virtual international exchange program. Currents in Pharmacy Teaching and Learning, 14, (12), 1500-1505. doi:10.1016/j.cptl.2022.10.006.
Socco, Samantha, Wake, Dyson T, Lee, James C, Dunnenberger, Henry M. (2022). Pharmacogenomics of medications given via nonconventional administration routes: a scoping review. Pharmacogenomics, 23, (17), 933-948. doi:10.2217/pgs-2022-0093.
Lee, James, Zobeck, Bryan, Nutescu, Edith. (2022). Venous Thromboembolism. Pharmacotherapy Principles and Practice, Sixth Edition. (pp. 213-242). McGraw-Hill Education / Medical.
Professional Leadership
Pharmacokinetics/Pharmacodynamics/Pharmacogenomics PRN Nominations Committee, American College of Clinical Pharmacy, 10/2022 - Present
RxGenomix Advisory Panel, RxGenomix, 12/2021 - 1/2022
Pharmacokinetics/Pharmacodynamics/Pharmacogenomics PRN Programming Committee, American College of Clinical Pharmacy, 10/2021 - 10/2022
Credentials: Fellowship Committee, American College of Clinical Pharmacy, 10/2021 - Present
Cardiology Basics Certificate Program, American Society of Health-System Pharmacists, 8/2021 - 4/2022
Pharmacogenomics Certificate Program, American Society of Health-System Pharmacists, 4/2021 - 4/2021
School of Pharmacy Alumni Association Board of Directors, Texas Tech University Health Sciences Center, 3/2021 - 12/2022
Pharmacy Engagement in Patient Medication Education Survey Panel, American Society of Health-System Pharmacists, 1/2021 - 1/2021
Pharmacokinetics/Pharmacodynamics/Pharmacogenomics PRN Outreach Committee, American College of Clinical Pharmacy, 10/2020 - 10/2021
Notable Honors
2021, Genentech Award for Excellence in Research (Clinical, Social, and Applied Sciences), College of Pharmacy
2021, Best Student Poster Finalist, American College of Clinical Pharmacy
2021, Associate, American College of Cardiology
2020, Fellow, American College of Clinical Pharmacy
2020, Top Abstracts, Cardiovascular Research Technologies
2015, Award for Excellence in Medication-Use Safety Finalist, ASHP Research and Education Foundation
2015, Award for Excellence in Research - Clinical, Social, and Applied Sciences Prize, 2nd Place, University of Illinois at Chicago
2014, Caught in the Act Award, University of Illinois Hospital & Health Sciences System
2014, Employee of the Month, University of Illinois Hospital & Health Sciences System
Education
Degrees:
PharmD, Texas Tech University Health Sciences Center, United States, 2010
Pre-Pharmacy, The University of Texas at Austin, United States, 2006
Postgraduate Training:
Faculty Teaching Fellowship (Scholars for Teaching Excellence Faculty Fellowship), University of Illinois College of Medicine, United States, 2020
PGY-2 Ambulatory Care Pharmacy Residency, University of Iowa Hospital & Clinics, United States, 2012
PGY-1 Pharmacy Practice Residency, University of Iowa Hospital & Clinics, United States, 2011
Licensures and Certifications
BCACP, Board of Pharmacy Specialties, 12/30/2012 - Present