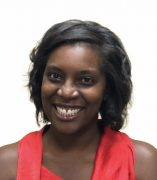 Jewel Sophia Younge

Clinical Pharmacist, Ambulatory Pharmacy Services
Clinical Assistant Professor, Pharmacy Practice
Contact
Address:
840 S. Wood Street, Chicago, IL, 60612
Office Phone:
Email:
CV Link:
Related Sites:
About
Memes for Health: A Millennial Approach to Health Literacy
memesforhealth.com
Selected Publications
Han J, Santosh S, Gowhari M, Molokie R, Hassan J, Younge JS, Abbasi T, Alhandalous C, Machado R, Gorduek V. Chronic Opioid Use in Adult Patients with Sickle Cell Disease. American Society of Hematology. 2016;91(11):1102-1106.
Younge JS. "Creoles/Pidgins."In: Encyclopedia of Identity Sage Publications. 2010.
Younge JS. In the Hidden Passages of Sacred Heart, Manhattan. National Council of Teachers of English. 2003;.
Education
OtherCommunity Pharmacy Residency, , Chicago State University - Walmart Pharmacy, Chicago, Il
PharmD, , University of Illinois - Chicago, College of Pharmacy, Chicago, IL
MA, Teaching, Washington University, St. Louis, MO
MA, Humanities - Linguistics, University of Chicago, Chicago
BA, Theater, English, Amherst College, Amherst, MA
Licensures and Certifications
Center for Suicide Risk Assessment, Columbia Card Training for Health Care Professionals, 2019
National Council for Behavioral Health, Mental Health First Aid, 2018