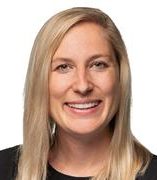 Kaitlin E. Miles

Clinical Assistant Professor, College of Pharmacy - Pharmacy Practice
Clinical Pharmacist, College of Pharmacy - Pharmacy Practice
Introduction to the Profession of Pharmacy, PHMD 1001 (PHMD 1001), 1/7/2019 – 5/27/2019
Selected Publications
★ Miles, Kaitlin E, Rodriguez, Ryan, Gross, Alan E, Kalil, Andre C. (2021). Strength of Recommendation and Quality of Evidence for Recommendations in Current Infectious Diseases Society of America Guidelines. Open Forum Infectious Diseases, 8, (2), ofab033. doi:10.1093/ofid/ofab033.
Miles, Kaitlin, Ipema, Heather. (2020). Blast from the past: convalescent plasma for COVID-19. KeePosted, 46, (3).
Miles, Kaitlin E, Kerr, Jessica L. (2018). Semaglutide for the Treatment of Type 2 Diabetes Mellitus. Journal of Pharmacy Technology, 34, (6), 281-289. doi:10.1177/8755122518790925.
Notable Honors
2020, American College of Clinical Pharmacy (ACCP) Drug Information Practice and Research Network (PRN) Travel Award for the ACCP Annual Meeting, ACCP DI PRN
Education
Degrees:
Doctor of Pharmacy (PharmD), Southern Illinois University Edwardsville, United States, 2018
Postgraduate Training:
PGY2 ASHP-Accredited Drug Information Pharmacy Residency, University of Illinois at Chicago, United States, 2020
PGY1 ASHP-Accredited Pharmacy Residency, Tufts Medical Center, United States, 2019
Selected Presentations
Cooper, Stephanie, VonDeBur, casey. (2021 October 21). Using academic detailing for opioid prescribing. Illinois Academy of Family Physicians (IAFP) Virtual Annual Meeting.
Miles, Kaitlin. (2021 March 19). The 5 w's of academic detailing. Illinois Council of Health-System Pharmacists (ICHP)/Missouri Society of Health-System Pharmacists (MSHP) 2021 Spring Meeting.