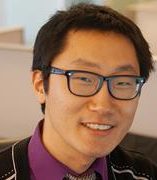 Kibum Kim

Assistant Professor, Department of Pharmacy Systems, Outcomes and Policy,
Contact
Address:
833 S WOOD STREET, CHICAGO, ILLINOIS
Office Phone:
Email:
Related Sites:
Overview:
Kibum Kim is an Assistant Professor of Pharmacy Systems, Outcomes, and Policy. He graduated from the University of Illinois at Chicago with his PhD in Pharmacy, with his specialty in pharmacoeconomics and health outcomes research. Prior to working at the University of Illinois at Chicago, he was a research assistant professor of the University of Utah and served as an investigator for comparative effectiveness and market access projects. He also interned at Abbvie, Inc., Takeda Pharmaceuticals, and eMax Health company where he assisted multiple market access and real-world outcome projects. Dr. Kim's research interest includes contemporary trends in medication utilization, causal inference in health outcome assessment, and model-based cost-effectiveness analysis.
During his career, Dr. Kim has published his research in clinical and economic outcomes of treatment options for diabetes, cardiovascular disorders, and oncology. His recent study activities focus on health technology assessment, clinical utility of diagnostic testing, precision medicine, and the role of bioinformatics in improving healthcare outcomes.
Research Interests:
• Utility of precision medicine and molecular diagnostic testing
• Utilization and outcomes of antiplatelet therapy and anti-coagulation management
• Glycemic control associated with anti-diabetic agent use and concurrent medication to prevent patient from long-term complications
• Resource utilization and healthcare cost across multiple chronic conditions
• Research methods in health outcomes research using real-world databases
• Bioinformatics in health outcomes research
Independent Study (PSOP 596), 8/22/2022 – 12/2/2022
Independent Study (PSOP 596), 1/10/2022 – 4/29/2022
Selected Grants
Exploratory Investigation in the Ubiquity and Outcomes of Non-Medical Medication Switching in Aged Population with Acute Coronary Synderome or Atrial Fibrillation, National Institute on Aging., 5/12/2022 - Present, Obligated Amount: $24; Anticipated Amount: $275000
2022 - 2023 Institute for Clinical and Economic Review Consulting Agreement, Institute for Clinical and Economic Review., 1/1/2022 - 12/31/2023, Obligated Amount: $340000; Anticipated Amount: $340000
Cost-Effectiveness and Budget Impact of Artificial Intelligence-driven Risk-Stratification in Patients with Diabetic Kidney Disease (DKD), University of Utah., 10/1/2021 - 2/28/2023, Obligated Amount: $247482; Anticipated Amount: $247482
Leveraging machine learning to enhance electronic health record data for drug effectiveness and safety research in depression, .., 6/1/2021 - 5/31/2023, Obligated Amount: $165000; Anticipated Amount: $165000
Preliminary assessment of the alteration of oral antiplatelet agent regimens in patients with acute coronary syndrome, Greater Plains Collaborative., 11/1/2019 - 2/22/2021, Obligated Amount: $10000; Anticipated Amount: $10000
Selected Publications
Nowakowski, GS, Yoon, DH, Peters, A, Mondello, P, Joffe, E, Fleury, I, Greil, R, Ku, M, Marks, R, Kim, K, Zinzani, PL, Trotman, J, Huang, D, Waltl, EE, Winderlich, M, Kurukulasuriya, NC, Ambarkhane, S, Hess, G, Salles, G. (2022). Improved Efficacy of Tafasitamab plus Lenalidomide versus Systemic Therapies for Relapsed/Refractory DLBCL: RE-MIND2, an Observational Retrospective Matched Cohort Study. Clinical Cancer Research, 28, (18), 4003-4017. doi:10.1158/1078-0432.CCR-21-3648.
Kim, K, Craft, LK. (2022). Non-invasive prenatal testing in mitigating concerns from invasive prenatal diagnostic testing: Retrospective assessment of utility in an academic healthcare system in the US. BMJ Open, 12, (6). doi:10.1136/bmjopen-2021-057658.
Nowakowski, Grzegorz S, Yoon, Dok Hyun, Joffe, Erel, Zinzani, Pier Luigi, Sabatelli, Lorenzo, Waltl, Eva E, Alvero, Carmelita G, Hess, Georg, Riedell, Peter A, Kim, Kibum, Brixner, Diana, Salles, Gilles A. (2022). Subgroup analysis in RE-MIND2, an observational, retrospective cohort study of tafasitamab plus lenalidomide versus systemic therapies in patients with relapsed/refractory diffuse large B-cell lymphoma (R/R DLBCL).. Journal of Clinical Oncology, 40, (16_suppl), 7560-7560. doi:10.1200/jco.2022.40.16_suppl.7560.
Zolekar, A, Kim, K, Lee, JC, Han, J, Duarte, JD, Galanter, WL, Cavallari, LH, Nutescu, EA. (2022). Changing from mandatory to optional genotyping results in higher acceptance of pharmacist-guided warfarin dosing. Pharmacogenomics, 23, (2), 85-95. doi:10.2217/pgs-2021-0109.
Jones, AE, King, JB, Kim, K, Witt, DM. (2020). The role of clinical pharmacy anticoagulation services in direct oral anticoagulant monitoring. Journal of Thrombosis and Thrombolysis, 50, (3), 739-745. doi:10.1007/s11239-020-02064-0.
Munger, Mark A, Olğar, Yusuf, Koleske, Megan L, Struckman, Heather L, Mandrioli, Jessica, Lou, Qing, Bonila, Ingrid, Kim, Kibum, Mondragon, Roberto Ramos, Priori, Silvia G, Volpe, Pompeo, Valdivia, Héctor H, Biskupiak, Joseph, Carnes, Cynthia A, Veeraraghavan, Rengasayee, Györke, Sándor, Radwański, Przemysław B. (2020). Tetrodotoxin‐Sensitive Neuronal‐Type Na+ Channels: A Novel and Druggable Target for Prevention of Atrial Fibrillation. Journal of the American Heart Association, 9, (11), e015119. doi:10.1161/jaha.119.015119.
Zolekar, A, Kim, K, Nutescu, EA. (2020). PCV67 OPERATIONAL FEASIBILITY OF PHARMACIST GUIDED PERSONALIZED CONSULT SERVICE IN MANDATORY AND OPTIONAL SETTINGS. Value in Health, 23, s103. doi:10.1016/j.jval.2020.04.170.
Gardner, T, Vazquez, SR, Kim, K, Jones, AE, Witt, DM. (2019). Providers' utilization and perceptions of warfarin dosing algorithms. Thrombosis Research, 183, 4-12. doi:10.1016/j.thromres.2019.09.002.
Wright, Jack N, Vazquez, Sara R, Kim, Kibum, Jones, Aubrey E, Witt, Daniel M. (2019). Assessing patient preferences for switching from warfarin to direct oral anticoagulants. Journal of Thrombosis and Thrombolysis, 48, (4), 596-602. doi:10.1007/s11239-019-01915-9.
Education
Degrees:
PhD, University of Illinois at Chicago, United States, 2017
MSc, Catholic University of Daegu, Korea, Republic of, 2008
BPharm, Catholic University of Daegu, Korea, Republic of, 2006
Postgraduate Training:
Research Fellow, University of Utah, United States, 2018