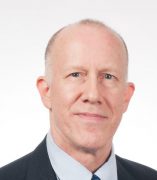 Larry Klein

SR RES SCI, Institute for Tuberculosis Research
Research Professor, Medicinal Chemistry and Pharmacognosy
Contact
Address:
833 S. Wood Street, Chicago, IL, 60612
Email:
Selected Publications
Klein L, Petukhova V, Wan B, Wang YD, Santasiero BC, Lankin DF, Pauli GG, Franzblau S. A novel indigoid anti-tuberculosis agent.. Bioorganic & medicinal chemistry letters. 2014;24(1):268-70. doi:10.1016/j.bmcl.2013.11.024.
Hwang CH, Jaki BU, Klein L, Lankin DC, Napolitano JG, Fryling NA, Franzblau SG, Cho S, Stamets PE, Wang YF, Pauli G. Chlorinated coumarins from the polypore mushroom Fomitopsis officinalis and their activity against Mycobacterium tuberculosis.. Journal of natural products. 2013;76(10):1916-22. doi:10.1021/np400497f.