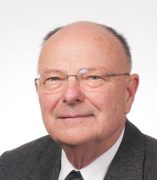 Craig Miller

Adjunct Instructor of Pharmacy, Pharmaceutical Sciences
Contact
Address:
833 S. Wood Street, Chicago, IL, 60612
Office Phone:
Email:
Selected Publications
Cahill ME, Xie Z, Day MA, Photowala HD, Barbolina MF, Miller CJ, Weiss C, Radulovic J, Sweatt J, Disterhoft J, Surmeier D, Penzes P. Kalirin regulates cortical spine morphogenesis and disease-related behavioral phenotypes.. Proceedings of the National Academy of Sciences of the United States of America. 2009;106(31):13058-63. doi:10.1073/pnas.0904636106.