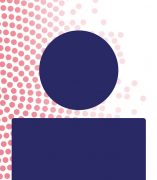 Sachin A. Patel
Selected Publications
Patel, Shreya, Kumar, Manish, Beavers, Craig J, Karamat, Saad, Alenezi, Fawaz. (2022). Polypharmacy and Cardiovascular Diseases: Consideration for Older Adults and Women. Current Atherosclerosis Reports, 1-8. doi:10.1007/s11883-022-01055-1.
Patel, Shreya, Dushenkov, Anna, Jungsuwadee, Paiboon, Krishnaswami, Ashok, Barac, Ana. (2020). Team-Based Approach to Management of Hypertension Associated with Angiogenesis Inhibitors. Journal of Cardiovascular Translational Research, 13, (3), 463-477. doi:10.1007/s12265-020-10024-5.
Biagi, M, Wu, T, Lee, M, Patel, S, Butler, D, Wenzler, E. (2019). Searching for the Optimal Treatment for Metallo- and Serine-β-Lactamase Producing Enterobacteriaceae: Aztreonam in Combination with Ceftazidime-avibactam or Meropenem-vaborbactam.. Antimicrobial Agents and Chemotherapy, 63, (12). doi:10.1128/aac.01426-19.
Martin, Gary E, Barstein, Jamie, Patel, Shivani, Lee, Michelle, Henry, Laura, Losh, Molly. (2019). Longitudinal analysis of communication repair skills across three neurodevelopmental disabilities. International Journal of Language & Communication Disorders, 55, (1), 26-42. doi:10.1111/1460-6984.12500.
Jasiak‐Panek, Natalia M, Wenzler, Eric, Patel, Shree, Thielke, James J, Progar, Kristin, Patel, Shitalben, Brandt, Shane, Huang, Yi‐jen, Benedetti, Enrico, West‐Thielke, Patricia M. (2019). A randomized, open‐label pharmacokinetic trial of tacrolimus extended‐release dosing in obese de novo kidney transplant recipients. Clinical Transplantation, 33, (8), e13640. doi:10.1111/ctr.13640.
Martin, Gary E, Bush, Lauren, Klusek, Jessica, Patel, Shivani, Losh, Molly. (2018). A Multimethod Analysis of Pragmatic Skills in Children and Adolescents With Fragile X Syndrome, Autism Spectrum Disorder, and Down Syndrome. Journal of Speech Language and Hearing Research, 61, (12), 3023-3037. doi:10.1044/2018_jslhr-l-18-0008.
Patel, Shreya, Veltri, Keith. (2016). New Novel Treatment Approaches for Heart Failure With Reduced Ejection Fraction. Journal of Pharmacy Practice, 30, (5), 541-548. doi:10.1177/0897190016649123.
Sweiss, K, Patel, S, Culos, K, Oh, A, Rondelli, D, Patel, P. (2016). Melphalan 200 mg/m2 in patients with renal impairment is associated with increased short-term toxicity but improved response and longer treatment-free survival. Bone Marrow Transplantation, 51, (10), 1337-1341. doi:10.1038/bmt.2016.136.
Patel, S, Veltri, K. (2015). Antimicrobial therapy for Community-Acquired Pneumonia. U.S. Pharmacist, 40, (4), HS9-HS13.