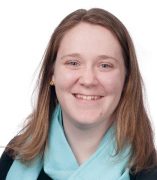 Samantha Spencer

Clinical Assistant Professor, Pharmacy Practice
Clinical Assistant Professor, Drug Information Group
Contact
Address:
833 S. Wood Street, Chicago, IL - ILLINOIS, 60612
Office Phone:
Email:
About
Teaching Interests: Literature evaluation, statistics
Selected Publications
Spencer S, Majkowski C, Suda K. Predictors of Publication Rates for Abstracts Presented at American Association of Colleges of Pharmacy (AACP) Annual Meetings.. Am J Pharm Educ. 2017;.
Spencer S, Suda K, BM S, Huo Z, L B, Stroupe K. Erectile Dysfunction Medication Use in Veterans Eligible for Medicare Part D. J Manag Care Spec Pharm. 2016;22(7):818–24.
Aquilante CL, Wempe MF, Spencer S, Kosmiski LA, Predhomme JA, Sidhom MS. Influence of CYP2C8* 2 on the Pharmacokinetics of Pioglitazone in Healthy African-American Volunteers. Pharmacotherapy: The Journal of Human Pharmacology and Drug Therapy. 2013;33(9):1000–1007.
Education
PGY2 Drug Information Residency, University of Illinois, Chicago, IL
PGY1 Pharmacy Practice Residency, Presbyterian/St. Luke's Medical Center, Denver, CO
PharmD, University of Colorado, Aurora, CO