GRADUATE PROGRAM CHANGES
The PhD in Biopharmaceutical Sciences program is now a Concentration (Pharmaceutics & Drug Delivery) within the PhD in Pharmaceutical Sciences Program.  Please visit the PhD in Pharmaceutical Sciences page for more information and to apply.
Program Outline
The Biopharmaceutical Sciences PhD curriculum revolves around a research-based program that trains interdisciplinary scientists to apply chemical and biologic tools to pressing therapeutic challenges.
The Biopharmaceutical Sciences Graduate Program offers an interdisciplinary approach to solving problems that will hopefully translate to novel therapeutic approaches in humans. By understanding the general principles of pharmaceutics, pharmacokinetics, pharmacology, and pharmacogenomics, the faculty, staff, and graduate students in the Biopharmaceutical Sciences Program conduct research projects that will develop novel methods for delivering drugs (pharmaceutics), assess new therapeutic targets (pharmacology), understand how a drug is metabolized and excreted (pharmacokinetics), and understand how individuals' genomes influence their responses to drugs (pharmacogenomics). The research may use the tools of bioimaging, biophysics, chemistry, cell and molecular biology, genetics, bioinformatics, nanotechnology and biomedical engineering to address these issues, but the underlying research seeks to gain insight into the given research problem.
Admission Requirements
Applicants are considered on an individual basis. In addition to the Graduate College minimum requirements, applicants must meet the following program requirements:
Baccalaureate Field:  Biology, biochemistry, chemistry, engineering, pharmacology, pharmacy, or related biomedical science, or advanced degree (M.S., Pharm.D., or other.)
Grade Point Average: A recommended* grade point average of at least 3.00 (A=4.00) for the undergraduate degree.
GRE General exam is required with recommended* GRE minimums for application.
GRE Revised General Exam:
Verbal: 153     Quantitative: 155       Analytical Writing: 4.0
For International Applicants: English Proficiency Test Score
TOEFL, IELTS, or PTE Academic test scores is required with recommended* minimums for application:
"New" Internet TOEFL 100; with minimum subscores of Listening: 20, Reading: 20 , Speaking: 21, Writing: 21
"Old" Computer TOEFL: 250          "Old" Paper TOEFL: 600.
IELTS: 7.0, with minimum subscores of 6.0 in each area
PTE Academic: 67, with minimum subscores of 54 in each area
Recommended minimum scores are only to be used for guidance, but students with scores significantly below these levels are not typically accepted.
Degree Requirements
In addition to the Graduate College minimum requirements, PhD students must meet the following program requirements:
Minimum Semester Hours Required 96 from the baccalaureate, 64 from the master's.
Course Work Required At least 20 hours must be in 500-level didactic courses.
Course List
Course
Title

Core Courses

Biopharmaceutical Sciences I
Biopharmaceutical Sciences II
Biostatistics I
Essentials for Animal Research
Experimental Animal Techniques
Scientific Integrity and Responsible Research
Departmental Seminar (must register every semester for a minimum of 8 hours)

Electives

At least 14 hours must be in 400–500 level didactic courses and selected in consultation with the student's research advisor.
Preliminary Examination Required.
Dissertation Required. Students must earn at least 50 hours in BPS 599.
Other Requirements: Candidates must TA in one or more of the courses offered by the college or the department.
Application Procedures
First you must apply online: https://admissions.uic.edu/graduate-professional/apply
PLEASE NOTE: Waiting to submit a complete application for Fall semester after January 1st of that calendar year will substantially reduce the chances of being admitted with an offer of financial support.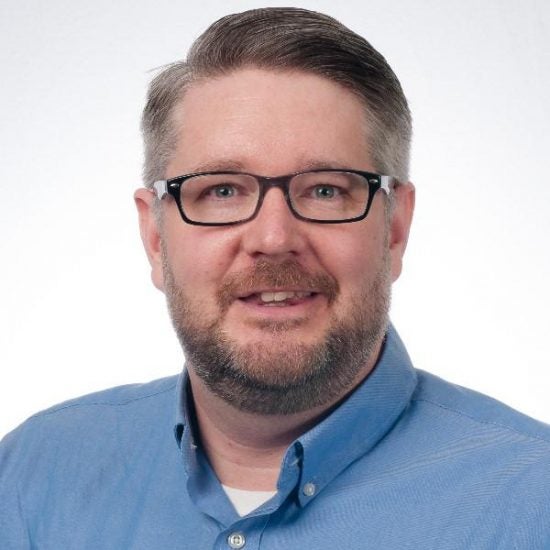 Rick Gemeinhart, PhD
Director of Graduate Studies, Biopharmaceutical Sciences Program
833 S. Wood Street,
357 PHARM,
MC 781,
Chicago,
Illinois
60612