Alumni Awards
Text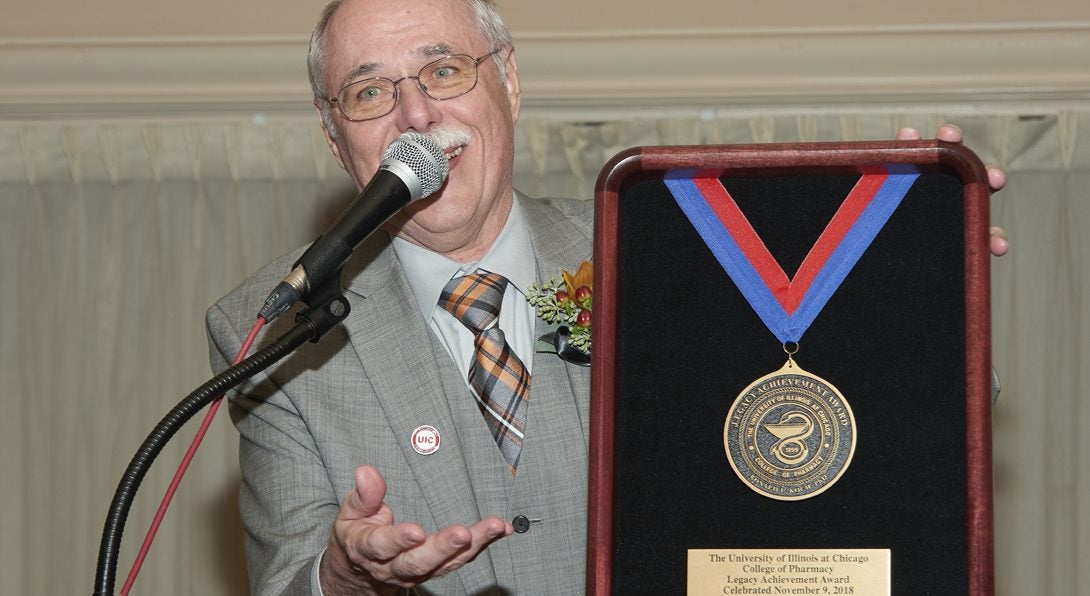 Alumni Awards are a way of recognizing our extraordinary graduates who are making an impact on the field of pharmacy. Given every year at the annual Alumni Reunion, they serve as a reminder of the life-changing nature of the career.
The UIC College of Pharmacy Alumni Awards are:
RISING STAR AWARD
Recognizes young alumni who have already distinguished themselves in their professional achievements; Have earned first pharmacy degree within the last 10 years from the UIC College of Pharmacy; Must be able to be present to receive the award.
JESSE STEWART SERVICE AWARD
This award, named in honor of a former faculty member, recognizes a person who has been generous in their service to the profession, the community and/or the College. The honoree does not need to be an alumnus of the College; Must be present to receive the award; Open to alumni, faculty and friends of the College.
ALUMNUS OF THE YEAR
One of the highest honors given to an alumnus by the College of Pharmacy, the award recognizes distinguished careers in pharmacy, service to the profession, and loyalty to the College. Recipient must have a distinguished career (administrator, author, business, educator, practice, research, etc); Be a leader/innovator in the profession contributed to the profession; Must be present to receive the award; Must be a graduate of the University of Illinois College of Pharmacy.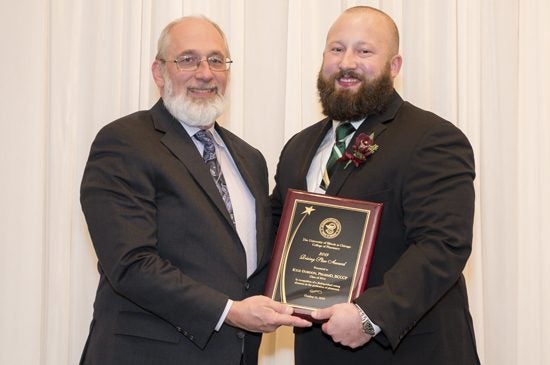 Nominations are now open!
Nominations for all of our awards are currently open and will remain open until July 16, 2021.
Nominate An Alumnus