Chicago Campus
Urban, diverse, dynamic, and fast-paced, the College's Chicago campus is set in the heart of the Illinois Medical District, about two miles west of the city's central business district and less than one mile from UIC's East campus.
Public transportation makes it easy to live in Chicago without a car, and nearby areas such as Taylor Street and Little Italy offer many dining options.
In addition to the educational and clinical opportunities offered through the University of Illinois Hospital, the College focuses on its mission to serve society by interacting with Chicago-area communities through patient-oriented service projects, education, and research. The College reflects the multi-cultural composition of its host city as well as the patients it serves.
833 South Wood Street,
Chicago,
Illinois
60612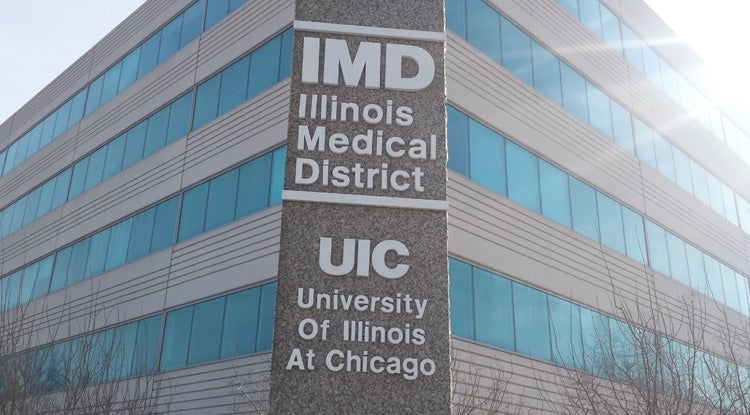 The Illinois Medical District is the world's largest concentration of advanced health care facilities, comprising 560 acres of research facilities and labs, a biotechnology business incubator, a raw development area, universities, and more than 40 health care related facilities. With its strategic location in the heart this district, the College is able to provide unsurpassed educational and collaborative opportunities at nearby District member institutions, including Cook County Hospital, the West Side Veterans Administration Hospital and Rush St. Luke's Presbyterian Medical Center.