Award-Winning Capstone Course Turns Classroom into "Labs of Innovation"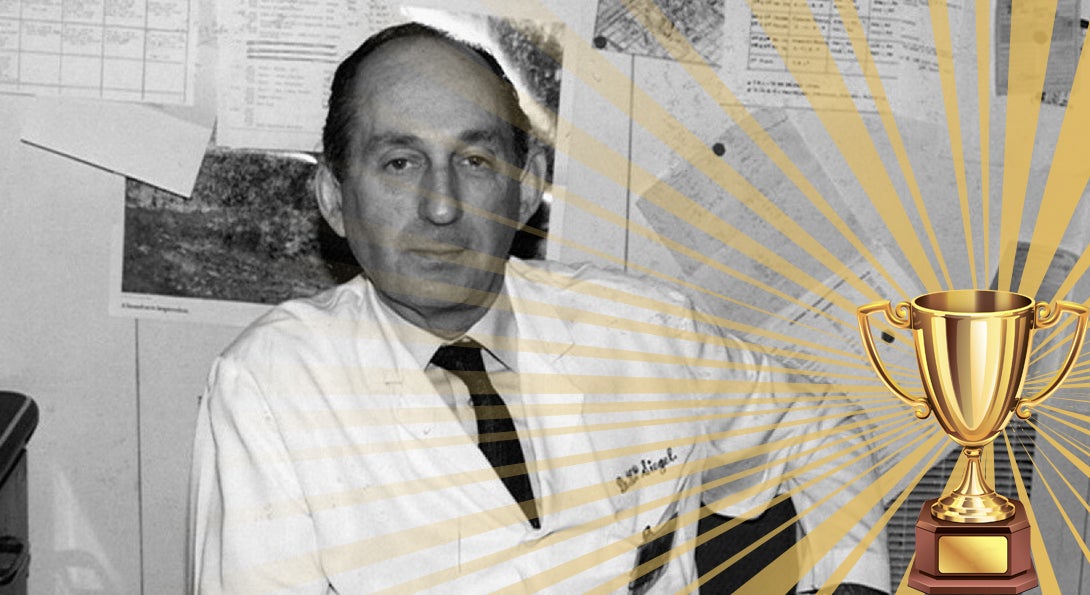 Thanks to a group of creative educators, a core sequence of the UIC Pharmacy curriculum now ends with a bang — a capstone course that earned last year's Frederick P. Siegel Innovative Teaching Award.
The college's PDAT (pathophysiology, drug action and therapeutics) sequence now culminates with PDAT 10, designed by a working group in the college's Phase 3 curriculum-revision project: Drs. Keri Kim, Mike Koronkowski, Kirsten Ohler, Renee Petzel-Gimbar, Tiffany Scott-Horton and Jeffrey Mucksavage. With Dr. Eljim Tesoro, Mucksavage coordinated PDAT 10's first session, in spring 2019.
"I was excited," Mucksavage said about the award. "I thought it was nice that the college recognized this capstone course. Capstone courses are not something that the college had done recently."
In establishing a capstone, the course designers wanted students to bring together knowledge from multiple previous courses and practice clinical pharmacy in complex cases. "The idea was not to teach new material but to refresh and apply a lot of the information that they had already received … and really giving the students hands-on experience," Mucksavage said.
The course creators aimed for, and the award recognized, four main avenues of innovation: course management, instructional design, technology and testing.
'Labs of innovation'
PDAT 10 employs a team of 50 instructors, distributed among a five-block course structure: three blocks of advanced medicine, one geriatric and one pediatric. In each block, teams of faculty devised exercises and assessments for randomly assigned disease states.
Those blocks, Mucksavage said, serve as "laboratories of innovation" for activities and assessments. The blocks can also respond in real time to the latest pharmacy news, he said.
Complex cases
Within those blocks, the instructional design pushes practicing clinical skills. Students engage in patient assessment, clinical decision-making and modifying processes for complex, multi-disease states. "So we'll have a patient with hypertension that has a history of chronic kidney disease and they also have diabetes, and they come into the emergency room with an asthma attack," Tesoro said.
Discussion is key. "These classes are not your traditional didactic classes with a lecture and slides. A majority of them are group discussions between students … and faculty," Tesoro said, so students hear a variety of perspectives on clinical problem solving.
The new course also highlights faculty diversity, from pairing an outpatient clinician with an ICU pharmacist, to ensuring at least one Rockford professor is involved in each block.
Tech and exams
The online teaching tool for PDAT 10, Blackboard, gathers student feedback and houses all materials. It also hosts the video platform Panopto, which PDAT 10 uses for interactive evaluations. For example, "Students are able to practice delivering education to a simulated patient and get feedback from the faculty, even before they see a real patient … on rotations," Tesoro said.
For final evaluations, PDAT 10 has each member of a block review every exam question. Course designers also set requirements, based on Bloom's taxonomy, for the number of knowledge-based, comprehension-based and application-based questions, with the goal of mimicking board exams.
'Actual clinicians'
Feedback from students has been positive. One appreciated that the capstone made the value of prior courses apparent: "It makes me feel like I haven't forgotten everything I've learned in pharmacy school."
Others appreciated the practical experience, one highlighting "the fact that we were taught to think like actual clinicians."
For their part, Mucksavage and Tesoro said they hope that the Siegel award helps spread some of those innovations to other courses.
"With all the things that we highlighted in this course, my theory is that [faculty are] going to go back and bring it to the other PDAT courses," he said.