Beyond the Classroom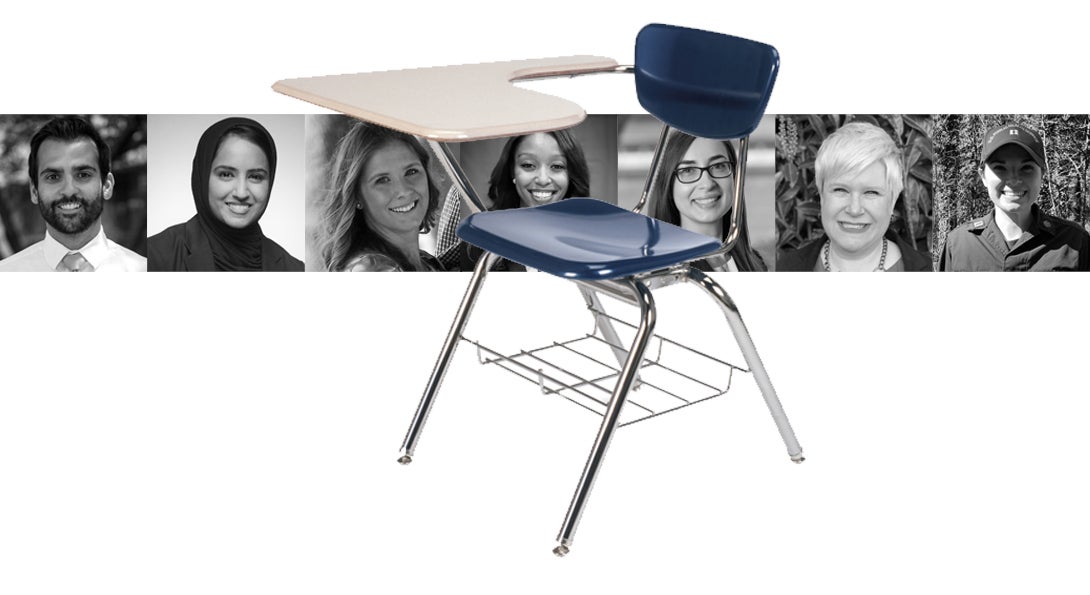 How a rich array of out-of-classroom experiences for UIC Pharmacy students fuels professional success
At the UIC College of Pharmacy, some of our students' most empowering and enriching lessons happen beyond the classroom's doors.
Complementing one of the nation's top-ranked pharmacy training programs, a diverse assortment of out-of-classroom experiences help students broaden their knowledge base and explore the ever-expanding range of professional opportunities available to capable and motivated pharmacy graduates.
"From pharmacy practice experiences that begin in year one to the summer internships, fellowships, and research opportunities our students can pursue, the experiential rotations we're able to offer our students help them understand the wide scope of professional opportunities available to pharmacists and reinforce the relevancy of their classroom training," UIC College of Pharmacy dean Glen Schumock says.
As a volunteer or through independent study, for instance, students might join internationally known research programs that advance pharmaceutical science, clinical care, and outcomes.
Or they might leverage a network of 10,000 alumni and the college's farreaching relationships with industry and healthcare partners to pursue career-driving summer internships and access some 900 clerkship sites spanning different practice areas, clinical specialties, and geography, including international venues. Or they might work shifts in one of the college's seven on-campus pharmacies. A living lab for clinical pharmacy practice, the college-run pharmacies advance new models of cutting-edge care and demonstrate how pharmacists can practice at the top of their license.
"The magnitude of external opportunities our students have available to them is truly special and a real point of differentiation for UIC," Schumock says. "It's a key reason why our alumni progress faster in their careers and become leaders in their respective professional areas."
Seven UIC alumni detail the out-of-classroom experiences that have informed, inspired and accelerated their professional pursuits.
Modified on June 24, 2020