Pawsitively Collaborative: A new partnership in Veterinary Pharmacy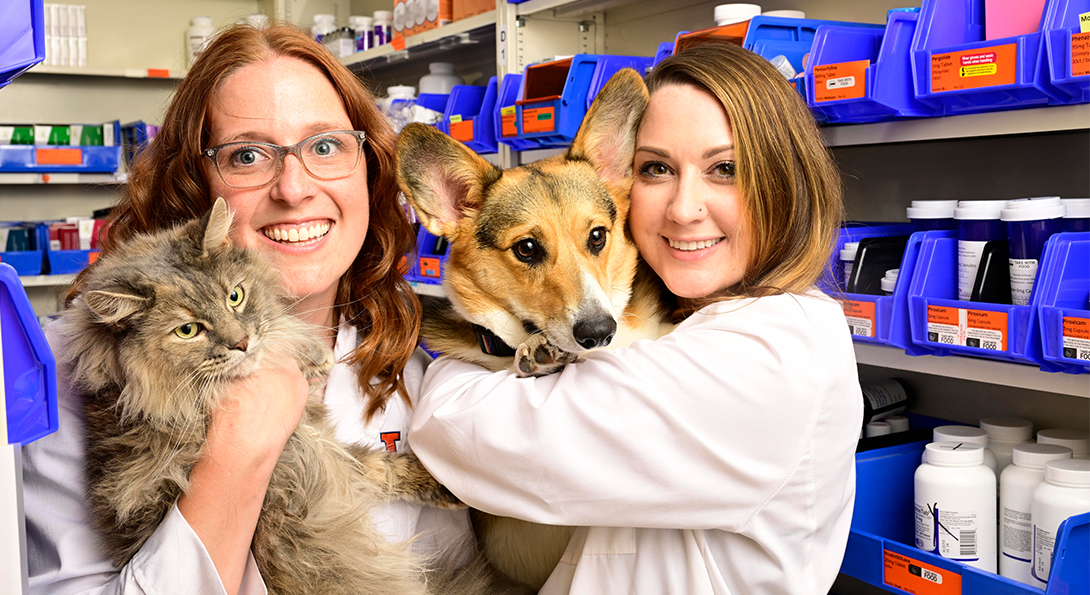 A growing collaboration across the University of Illinois System improves education and health outcomes for humans and animals alike.
In July 2022, the UIC College of Pharmacy and the University of Illinois Veterinary Teaching Hospital in Urbana welcomed their first official resident in veterinary pharmacy, marking the formalization of a new type of intercampus, interprofessional collaboration that demonstrates the strengths of the University of Illinois System.
This residency and partnership were several years in the making and would not have been possible without the work of Dr. Allison Schriever, PharmD '99, clinical assistant professor of pharmacy practice and director of experiential education for the college's Rockford campus.
The informal relationship between the college and the veterinary teaching hospital began when Schriever was developing the Rockford campus's experiential education programs and Rural Pharmacy Education (RPHARM) program. She was hoping to add veterinary pharmacy to the list of educational experiences for UIC PharmD students.
"Contact with the veterinary hospital was something that initially happened through my work with RPHARM," Schriever says. "It just made sense to develop this partnership: the College of Veterinary Medicine, which is one of the best, and the veterinary teaching hospital are part of our University of Illinois System, they service rural communities, and their campus has a large agricultural footprint.
Modified on December 07, 2022