Residency Spotlight: Dr. Magdalena Mastalerz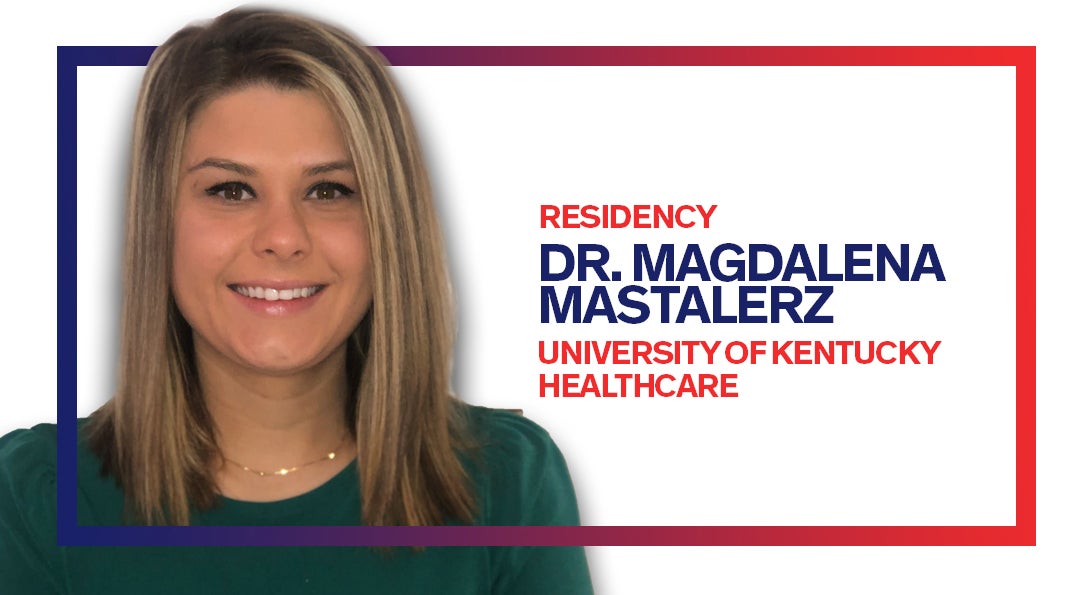 The UIC College of Pharmacy ranks in the top ten nationally in matching students into residencies and fellowships. In celebration of that fact, we're highlighting some of this year's outstanding students and where they will do their residencies or fellowships.
Dr. Magdalena Mastalerz is from Chicago and is doing a 2-year pharmacy residency program in Health-System Pharmacy Administration and Leadership in acute care at the University Of Kentucky Healthcare in Lexington, KY. She will also be completing a Master of Business Administration degree at the University of Kentucky.
What drew you to pursue this specific area of pharmacy?
I always had a passion for clinical pharmacy. However, later in my pharmacy school career, I became inspired by my manager and mentor who is a female leader in pharmacy. She was able to gather insight from her clinical experiences throughout her career and use them to make larger-scale decisions that impacted a significant number of patients in her administrative roles. I too want to build my way into pharmacy leadership and be able to impact my patients in this way.
What is your long-term goal in pharmacy?
Ultimately, I envision myself in a pharmacy leadership role within a health-system that will enable me to develop high-quality drug information materials to empower a large number of patients to take control of their health.
Modified on July 07, 2020