The UICentre Charges Ahead
Understandably, Dr. Michael Flavin, PhD '84, felt a pinch overwhelmed last year. After being appointed interim head of UICentre, the university's academic drug discovery initiative, in September 2020, Flavin faced some mighty tasks following the departure of Dr. Greg Thatcher. Thatcher launched the enterprising UICentre in 2013 and led its remarkable early rise, which included ushering four new drugs into clinical trials. Amid the swirling uncertainty of a pandemic, no less, Flavin was charged to continue operations and ensure stability amid the transition.
Most immediately and certainly most pressing, though, Flavin needed to renew UICentre's funding. He spent his first six months as UICentre's interim chief meeting with contributing units at UIC, including the Center for Clinical and Translational Sciences as well as the Colleges of Pharmacy, Medicine,and Liberal Arts and Sciences.
"UICentre has proven to be an exciting and effective group at UIC, and I hoped that would be enough," says Flavin, who was involved with UICentre's founding as a member of its external advisory group.
Still, Flavin, a seasoned biotech entrepreneur accustomed to raising money, knew nothing was guaranteed.
In meeting after meeting, Flavin touted the center's early results and teased its most promising projects. He detailed the wideranging importance of its work, championing the center's potential to improve human health, attract bright scientists to UIC, and bring revenue to the university to fund additional research and innovation. He lobbied for continued support, sharing projections and detailing an inspired future.
"UICentre is an initiative with a noble mission to address unmet medical needs and the potential to pay big dividends for UIC by moving drugs through the development process and into the market," he assured.
Flavin's efforts resulted in a full renewal of the center's five-year funding cycle and even generated additional support from the University of Illinois Cancer Center to facilitate deeper collaboration on oncology projects.
"Greg did a tremendous job while here, but I saw it as my responsibility to continue to advance UICentre and help it become the best possible drug discovery center it could be," Flavin says.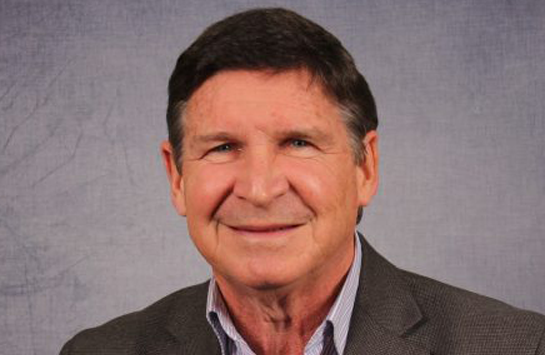 A SHORT, ALBEIT ROBUST HISTORY
For nearly a decade, UICentre, which stands for University of Illinois Collaborative Engagement in Novel Therapeutic Research and Enterprise, has served as the university's critical first bridge on the long, winding, and bumpy road to a therapeutic's marketplace arrival– an intricate, multistep journey that can last up to a dozen years.
When UIC researchers identify a compelling target to cure or modulate a disease, UICentre supplies modest seed funding alongside human and technical resources to hustle the project ahead. Lending particular expertise in bioassay development, high-throughput screening, medicinal chemistry, and pharmacokinetics, the center's team uses tools like liquid chromatography and mass spectrometry to develop a deeper understanding of the drug's metabolic properties and later arranges for toxicology experiments.
It is, Flavin vows, an efficient and cost-effective process for an endeavor that can be anything but efficient and cost-effective.
"We're banking on the idea that interdisciplinary collaboration and calculated action will create favorable results," Flavin says.
UICentre's process has already spurred some notable success stories, including pushing four different therapeutics into clinical trials: three breast cancer drugs and a drug addressing advanced refractory brain cancer. In addition, UICentre projects have collected nearly $25 million in sponsored research over the last nine years.
TJ Augustine, UIC's vice chancellor for innovation, credits UICentre for creating a valuable hub for the university's most compelling drug discovery work by combining on-campus strengths in areas like pharmacy, medicine, chemistry, and engineering to accelerate the development of promising therapeutics.
"Because of UICentre, we can let 1,000 flowers bloom," says Augustine, alluding to UIC's rich history in drug discovery as one of the globe's few universities with four drugs currently on the market in Shingrix, Prezista, Tice-BCG, and Phexxi.
FULL SPEED AHEAD
Over the last year-plus, Flavin has worked to ensure UICentre continues progressing.
To that end, Flavin has added two medicinal chemists in Drs. Malaika Argade and Ang Zuo, heightened the center's drug metabolism and pharmacokinetics capabilities with the additions of Drs. Krishna Gone and Dejan Nikolic, and strengthened the center's bioassay development team with the hirings of Drs. Sweta Misra and Ruchi Roy.
Flavin has also prioritized increasing UICentre's visibility. A modernized website features tabs for news and publications as well as the UICentre's Twitter feed. These efforts, Flavin says, spotlight notable developments and better position the center for external partnerships and investment, both of which remain key priorities for center leadership.
While UICentre is funded by UIC and collaborating units, Flavin sees the possibility to secure philanthropic investment and strategic support like recent grants from the Chicago Biomedical Consortium that enabled UICentre to initiate projects in cardiovascular disease and respiratory diseases, such as asthma. Flavin has added a "Make a Gift" tab to the UICentre website and continues working with UIC Advancement officials to target and solicit support.
Flavin, after all, understands UICentre's ambitious work requires deeper collaboration and an ongoing evolution.
"That's the nature of contemporary drug discovery," he says.
Dr. Joanna Burdette, a professor in the Department of Pharmaceutical Sciences, is currently developing two ovarian cancer projects with UICentre. She credits the center for helping her address common pain points along the drug development continuum, providing invaluable scientific expertise beyond her domain, and stimulating a more intense interrogation of her work.
"A scientist can't be good at everything, and when you're tackling a complex problem like cancer, you need the support and assistance of different minds and skill sets," says Burdette, who also serves as the College of Pharmacy's associate dean for research.
It's assistance that UICentre staff like Dr. Laura Bloem, who specializes in bioassay development and high throughput screening to support medicinal chemists, is happy to provide.
"The enthusiasm and conviction of the investigators is so motivating that you want to do whatever you can to help move these exciting projects forward," says Bloem, UICentre's associate director.
A PROMISING FUTURE
In the coming years, UICentre is slated to move into a new state-of-the-art home at the proposed Drug Discovery and Cancer Research Pavilion (DDCRP). This will provide the center–currently housed on the College of Pharmacy building's fourth floor–a more defined space as well as added visibility within UIC, with prospective faculty, and with the drug discovery community at large.
More space and staff should also enable UICentre to expand its offerings and expertise in areas like structural biology, artificial intelligence, and machine learning while energizing UIC's involvement in emerging areas of drug discovery and development, such as biologics, cell therapy, and gene therapy.
"We see even more opportunity for collaborations and to broaden the lens of what we hope to achieve," Flavin says of UICentre's move into the DDCRP.
Most immediately, though, UICentre needs a permanent head. The search for a new full-time director should be complete this summer.
"This will ensure UICentre continues its important work and creates even more collaborations," Augustine says.
Until then, Flavin ensures the center remains committed to making a major impact at UIC and in human health by developing new drugs to prevent or remedy diseases that impact millions.
"We're poised to build on everything that's already been accomplished and become an even more powerful engine for discovery," Flavin says.
Modified on August 23, 2022