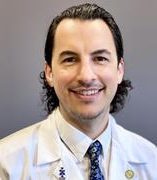 Alan E. Gross

Clinical Associate Professor, College of Pharmacy
Clinical Assistant Professor, College of Pharmacy
PDAT 6: Infectious Diseases (PHAR 506), 1/10/2022 – 4/29/2022
PDAT 6: Infectious Diseases (PHAR 506), 1/10/2022 – 4/29/2022
Pharmacy Grand Rounds (PMPR 370), 1/10/2022 – 4/29/2022
Pharmacy Grand Rounds (PMPR 370), 1/10/2022 – 4/29/2022
Drug Information and Statistics ( PHAR455), 4/1/2021 – 4/15/2021
PDAT 10- Advanced Disease Management ( PHAR510), 3/1/2021 – Present
Pharmacy Grand Rounds (PMPR 370), 1/11/2021 – 4/30/2021
Pharmacy Grand Rounds (PMPR 370), 1/11/2021 – 4/30/2021
PDAT 6: Infectious Diseases (PHAR 506), 1/11/2021 – Present
Selected Grants
COVID19 - Healthcare Worker Exposure Response and Outcomes of Hydroxychloroquine Trial (HERO-HCQ Trial), Centers for Disease Control and Prevention., 4/1/2020 - 5/1/2021, Obligated Amount: $640500; Anticipated Amount: $640500
COVID19 - Healthcare Worker Exposure Response and Outcomes of Hydroxychloroquine Trial (HERO-HCQ Trial), Centers for Disease Control and Prevention., 4/1/2020 - 5/1/2021, Obligated Amount: $640500; Anticipated Amount: $640500
Selected Publications
Barlam, TF, Al Mohajer, M, Al-Tawfiq, JA, Auguste, AJ, Cunha, CB, Forrest, GN, Gross, AE, Lee, RA, Seo, SK, Suh, KN, Volk, S, Schaffzin, JK. (2022). SHEA statement on antibiotic stewardship in hospitals during public health emergencies. Infection Control and Hospital Epidemiology, 43, (11), 1541-1552. doi:10.1017/ice.2022.194.
Pradubkham, T, Suwanpimolkul, G, Gross, AE, Nakaranurack, C. (2022). Intravenous to oral transition of antibiotics for gram-negative bloodstream infection at a University hospital in Thailand: Clinical outcomes and predictors of treatment failure. PLoS ONE, 17, (9 September). doi:10.1371/journal.pone.0273369.
Faine, BA, Rech, MA, Vakkalanka, P, Gross, A, Brown, C, Harding, SJ, Slocum, G, Zimmerman, D, Zepeski, A, Rewitzer, S, Howington, GT, Campbell, M, Dawson, J, Treu, CN, Nelson, L, Jones, M, Flack, T, Porter, B, Sarangarm, P, Mattson, AE, Bailey, A, Kelly, G, Talan, DA. (2022). High prevalence of fluoroquinolone-resistant UTI among US emergency department patients diagnosed with urinary tract infection, 2018–2020. Academic Emergency Medicine. doi:10.1111/acem.14545.
Borgetti, SA, Gross, AE, Kottler, J, Patel, K, Paek, J, Mena Lora, AJ, Oikle, D, Jeffries, D, Radosta, J. (2021). Implementation and outcomes of a severe acute respiratory coronavirus virus 2 (SARS-CoV-2) monoclonal antibody treatment program at an academic medical center serving a high-risk patient population. Antimicrobial Stewardship and Healthcare Epidemiology, 1, (1). doi:10.1017/ash.2021.165.
Gross, Alan, Wagner, JL, Olsen, KM. (2021). Intra-adbominal infections. DiPiro's Pharmacotherapy A Pathophysiologic Approach.
Gross, AE, Khouja, T, Rowan, SA, Suda, KJ. (2021). Unnecessary Antibiotic Prescribing in Dental Practices and Associated Adverse Effects. Current Infectious Disease Reports, 23, (6). doi:10.1007/s11908-021-00751-4.
Hubbard, CC, Evans, CT, Calip, GS, Rowan, SA, Gellad, WF, Campbell, A, Gross, AE, Hershow, RC, McGregor, JC, Sharp, LK, Suda, KJ. (2021). Characteristics Associated With Opioid and Antibiotic Prescribing by Dentists. American Journal of Preventive Medicine, 60, (5), 648-657. doi:10.1016/j.amepre.2020.11.017.
Miles, KE, Rodriguez, R, Gross, AE, Kalil, AC. (2021). Strength of Recommendation and Quality of Evidence for Recommendations in Current Infectious Diseases Society of America Guidelines. Open Forum Infectious Diseases, 8, (2). doi:10.1093/ofid/ofab033.
Weber, DJ, Talbot, TR, Weinmann, A, Mathew, T, Heil, E, Stenehjem, E, Duncan, R, Gross, A, Stinchfield, P, Baliga, C, Wagner, J, Schaffner, W, Echevarria, K, Drees, M. (2021). Policy statement from the Society for Healthcare Epidemiology of America (SHEA): Only medical contraindications should be accepted as a reason for not receiving all routine immunizations as recommended by the Centers for Disease Control and Prevention. Infection Control and Hospital Epidemiology, 42, (1), 51-56. doi:10.1017/ice.2020.342.
Professional Leadership
Board Member-at-Large, Society of Infectious Diseases Pharmaciss, 11/1/2021 - 11/1/2023
Antimicrobial Stewardship Committee, Society for Heatlhcare Epidemiology of America, 1/1/2021 - 1/1/2023
Notable Honors
2020, Outstanding Clinical Practice in Infectious Diseases Pharmacotherapy, Society of Infectious Diseases Pharmacists
2020, Outstanding reviewer, Journal of the American College of Clinical Pharmacy
2020, Fellow of the American College of Clinical Pharmacy, American College of Clinical Pharmacy
Education
Degrees:
Doctor of Pharmacy, Purdue University, United States, 2009
Postgraduate Training:
PGY2 Infectious Diseases Pharmacy Resident, Midwestern University, United States, 2011
PGY1 Pharmacy Practice Resident, Henry Ford Hospital, United States, 2010