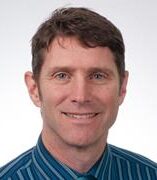 Blake E. Max

Clinical Associate Professor, Pharmacy Practice
Spec Project in Pharm Pract (PMPR 390), 1/9/2023 – 4/28/2023
Management of the HIV Patient (PMPR 338), 8/22/2022 – Present
Interprofessional Collaborative Practice in HIV Prevention and Care, 1/24/2022 – Present
PDAT 6: Infectious Diseases, 1/10/2022 – Present
Spec Project in Pharm Pract (PMPR 390), 1/10/2022 – 4/29/2022
Spec Project in Pharm Pract (PMPR 390), 1/11/2021 – 4/30/2021
Management of HIV Patient (PMPR 338), 9/2020 – 1/2021
Spec Project in Pharm Pract (PMPR 390), 1/13/2020 – 5/1/2020
Principles of Drug Action and Therapeutics (PHAR 506), 1/2020 – 5/2020
Selected Grants
AIDS Education and Training Centers, US Department of Health & Human Services (Health Resources and Services Administration)., 9/1/2022 - 8/31/2027, Obligated Amount: $1218636; Anticipated Amount: $3005342
Midwest Integration of the National HIV Curriculum, US Department of health and human services (Health Resources and Ser., 1/9/2022 - 8/31/2023, Obligated Amount: $600000; No Anticipated Amount Set
Testing Novel Pharmacogenetic and Adherence Optimization Treatments to Improve the Effectiveness of Smoking Cessation Treatments for Smokers with HIV, National Cancer Institute., 2019 - 2025, Obligated Amount: $15000; No Anticipated Amount Set
Integrating the National HIV Curriculum e-Learning Platform into Health Care Provider Professional Education, US Department of Health & Human Services (Health Resources and Services Administration)., 9/1/2018 - 8/31/2022, Obligated Amount: $2282453.14; Anticipated Amount: $2400000
Testing novel pharmacogenetic and adherence optimization treatments to improve the effectiveness of smoking cessation treatments for smokers with HIV, National Institute of Cancer., 9/1/2018 - Present, Obligated Amount: $1000000; No Anticipated Amount Set
Selected Publications
Max, Blake, DeMarais, Patricia. (2021). Elvitegravir/cobicistat/emtricitabine/tenofovir alafenamide discontinuation and return to normal weight. International Journal of STD & AIDS, 32, (1), 92-95. doi:10.1177/0956462420964341.
Rock, Alex E, DeMarais, Patricia L, Vergara-Rodriguez, Pamala T, Max, Blake E. (2020). HIV-1 Virologic Rebound Due to Coadministration of Divalent Cations and Bictegravir. Infectious Diseases and Therapy, 9, (3), 691-696. doi:10.1007/s40121-020-00307-4.
Max, Blake. (2020). I'm not that good with taking pills everyday. What Do I Do Now? – Infectious Diseases. Oxford University Press.
Max, Blake. (2019). Update on HIV integrase inhibitors for the treatment of HIV-1 infection. Future Virology, 14, (10), 693-709. doi:10.2217/fvl-2019-0077.
Max, Blake, Stevens, B. (2018). Test and Treat: A new model for better patient outcomes. HIV Specialist.
Huesgen, Emily, DeSear, Kathryn E, Egelund, Eric F, Smith, Renata, Max, Blake, Janelle, Jennifer. (2016). A HAART‐Breaking Review of Alternative Antiretroviral Administration: Practical Considerations with Crushing and Enteral Tube Scenarios. Pharmacotherapy The Journal of Human Pharmacology and Drug Therapy, 36, (11), 1145-1165. doi:10.1002/phar.1835.
Romo, Francine Touzard, Aziz, Mariam, Livak, Britt, Huesgen, Emily, Colton, Ben, Flanigan, Timothy P, Max, Blake, Kessler, Harold. (2014). Renal Function Recovery and HIV Viral Suppression Following Tenofovir Discontinuation for Renal Impairment. Journal of AIDS & Clinical Research, 5, (11). doi:10.4172/2155-6113.1000379.
Max, Blake, Vibhakar, Sonia. (2014). Dolutegravir: a new HIV integrase inhibitor for the treatment of HIV infection. Future Virology, 9, (11), 967-978. doi:10.2217/fvl.14.80.
Hodowanec, Aimee C, Han, Alice, Barker, David E, Rubinstein, Paul G, Max, Blake. (2012). Thalidomide-Associated Thrombosis in the Treatment of HIV-Associated Severe Aphthous Disease. Journal of the International Association of Providers of AIDS Care (JIAPAC), 11, (6), 345-347. doi:10.1177/1545109712455460.
Professional Leadership
American Academy of HIV Medicine, AAHIVM, 3/8/2022 - Present
ADAP Medical Advisory Board, Illinois Department of Public Health, 1/3/2022 - Present
Medical Advisory Board, 2021 - Present
Exam review and question writing, 2021 - Present
American Academy of HIV Medicine (AAHIV) Credentialing Exam Writer, 1/2019 - Present
MATEC Pharmacy Coordinator for Continuing Education, 1/2005 - Present