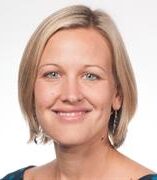 Courtney D. Krueger

Clinical Pharmacist/Clinical Assistant Professor, College of Pharmacy - Pharmacy Practice
Evidence-Based Medicine (Phar 440), 3/11/2021 – 3/12/2021
Evidence-Based Medicine (PHAR 440), 3/12/2020 – 5/8/2020
Introductory Pharmacy Practice (Phar 411), 10/28/2019 – 11/1/2019
Advanced Pharmacy Practice Experience, 9/30/2019 – 11/7/2019
Evidence-Based Medicine (PHAR 440), 2/19/2018 – 5/4/2018
Evidence-Based Medicine (PHAR 440), 2/19/2018 – 5/4/2018
Evidence-Based Medicine (PHAR 440), 2/19/2018 – 5/4/2018
Intro to Drug Information (PHAR 438), 1/16/2018 – 2/16/2018
Intro to Drug Information (PHAR 438), 1/16/2018 – 2/16/2018
Selected Publications
Spencer, SH, Menard, SM, Labedz, MZ, Krueger, CD, Sarna, KV. (2020). Enteral tube administration of oral chemotherapy drugs. Journal of Oncology Pharmacy Practice, 26, (3), 703-717. doi:10.1177/1078155219893449.
Spencer, S, Ipema, H, Hartke, P, Krueger, C, Rodriguez, R, Gross, AE, Gabay, M. (2018). Intravenous Push Administration of Antibiotics: Literature and Considerations. Hospital Pharmacy, 53, (3), 157-169. doi:10.1177/0018578718760257.
Bogarapu, S, Bishop, JR, Krueger, CD, Pavuluri, MN. (2008). Complementary medicines in pediatric bipolar disorder. Minerva Pediatrica, 60, (1), 103-114.
Krueger, CD, West, PM, Sargent, M, Lodolce, AE, Pickard, AS. (2007). Bisphosphonate-induced osteonecrosis of the jaw. Annals of Pharmacotherapy, 41, (2), 276-284. doi:10.1345/aph.1H521.
Shapiro, NL, Durr, EA, Krueger, CD. (2006). Prolonged anticoagulation after discontinuation of argatroban and warfarin therapy in an obese patient with heparin-induced thrombocytopenia. Pharmacotherapy, 26, (12 I), 1806-1810. doi:10.1592/phco.26.12.1806.
Krueger, Courtney. (2006). Drug-Induced Diseases: Prevention, Detection, and Management. Journal of Pharmacy Technology, 22, (4), 242-242. doi:10.1177/875512250602200413.
Eckhoff, CD, DiDomenico, RJ, Shapiro, NL. (2004). Initiating warfarin therapy: 5 mg versus 10 mg. Annals of Pharmacotherapy, 38, (12), 2115-2121. doi:10.1345/aph.1E083.
Education
Degrees:
Doctor of Pharmacy, University of Iowa, United States, 2003
Postgraduate Training:
Pharmacy Practice Residency, University of Illinois at Chicago, United States, 2004
Scholars for Teaching Excellence Faculty Fellowship, University of Illinois at Chicago, United States, 2008
Licensures and Certifications
Registered Pharmacist, State of Illinois, 2003 - Present
Board Certified Pharmacotherapy Specialist, State of Illinois, 2006 - Present