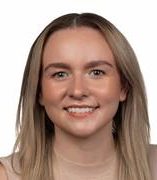 Lauren E. Cunningham

Clinical Assistant Professor, College of Pharmacy, Department of Pharmacy Practice
Clinical Ambulatory Care Pharmacist, Medication Therapy Management Clinic
Clinical Ambulatory Care Pharmacist,, Multispecialty Adult Clinic
Contact
Address:
833 S. Wood Street, Chicago, IL
Office Phone:
Email:
Related Sites:
Overview:
Dr. Lauren Cunningham, PharmD, BCACP, CDCES is a Clinical Assistant Professor in the Department of Pharmacy Practice at the University of Illinois at Chicago (UIC) College of Pharmacy. She also serves as a Clinical Pharmacist in the Medication Therapy Management Clinic (MTMC) and the Family Medicine Clinic (FMC) at Maxwell at the University of Illinois Hospital and Health Sciences System (UI Health). She received her Bachelor of Science (BS) degree from the University of Illinois at Urbana-Champaign (UIUC) and her Doctorate of Pharmacy (PharmD) degree from UIC College of Pharmacy. Dr. Cunningham stayed on at UIC to complete both her PGY1 Pharmacy Practice Residency and her PGY2 Ambulatory Care Pharmacy Residency. She is a Board Certified in Ambulatory Care Pharmacotherapy (BCACP) and Diabetes Care and Education (CDCES). Her clinical practice responsibilities include creating, recommending, optimizing, and implementing comprehensive, individualized, evidence-based therapeutic plans for patients with multiple chronic illnesses who are at high risk for medical complications. Dr. Cunningham's areas of interest include chronic disease state management, diabetes management and education, treatment of tobacco dependence, medication adherence, and expanding clinical pharmacy services.
Introductory Pharmacy Practice (IPPE): Introduction to Patient Care (Phar 414), 2/15/2022 – 3/8/2022
Pharmacotherapeutic Issues in Women's Health (PMPR 358), 2/8/2022 – 2/15/2022
Advanced Disease Management (Phar 510), 1/10/2022 – 1/28/2022
Advanced Topics in Ambulatory Care (PMPR 348), 1/2022 – 1/2022
Management of the HIV Patient (PMPR 338), 10/2021 – 10/2021
The Role of the Pharmacist in Tobacco Cessation (PMPR 356), 8/23/2021 – 12/11/2021
The Role of the Pharmacist (PMPR 356), 8/23/2021 – 12/3/2021
Pharmacy Learning, Advising, Mentoring, and Engagement for Students (PhLAMES) (Phar 465), 5/2021 – Present
Evidence-Based Medicine (PHAR 440), 4/9/2021 – 4/9/2021
Selected Publications
Cunningham, Lauren. Patient Beliefs and Lifestyle Factors on Diabetes Medication Management. Journal of the Academy of Nutrition and Dietetics.
Professional Leadership
ACCP Endocrine and Metabolism PRN Membership Committee Member, 11/1/2021 - Present
UI Health Medication Reconciliation Committee Member, 10/1/2021 - Present
Education
Degrees:
Doctor of Pharmacy (PharmD), University of Illinois at Chicago, United States, 2018
Bachelors of Science (BS), Molecular and Cellular Biology, University of Illinois at Urbana Champaign, United States, 2014
Postgraduate Training:
PGY2 Ambulatory Care Pharmacy Resident, University of Illinois at Chicago, United States, 2020
PGY1 Pharmacy Practice Resident, University of Illinois at Chicago, United States, 2019
Licensures and Certifications
Certified Diabetes Care and Education Specialist, Certification Board for Diabetes Care and Education, 10/2021 - Present
Board Certified Ambulatory Care Pharmacist, Board of Pharmacy Specialties, 1/2021 - Present
Registered Pharmacist, llinois Dept of Professional Regulation, 2018 - Present
Basic Life Support (BLS) Provider, American Heart Association, 2017 - Present
Pharmacy-Based Immunization Delivery, American Pharmacists Association Foundation, 2017 - Present
Professional Memberships
Association of Diabetes Care & Education Specialists (ADCES), 3/2021 - Present