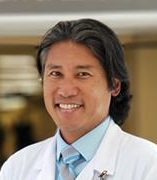 Eljim P. Tesoro

Clinical Associate Professor, College of Pharmacy - Pharmacy Practice
Director, ASHP-Accredited PGY2 Residency in Critical Care Pharmacy, College of Pharmacy - Pharmacy Practice
IPPE PHAR 516 Hospital/Institutional Patient Care, 1/18/2022 – 4/19/2022
PDAT V: Cardiovascular (Acute Ischemic Stroke & Stroke Prevention) (PHAR 505), 1/10/2022 – 4/29/2022
IPPE PHAR 411 Pharmacy Practice Week, 10/25/2021 – 10/29/2021
Pharmacotherapeutic I (PHR 5617), 10/21/2021 – 10/21/2021
Status Epilepticus (PHAR 507 PDAT 7: Neurology Psych Pain), 8/23/2021 – 12/3/2021
ENLS: Pharmacotherapy, 8/4/2021 – 8/4/2021
PMPR 621 Critical Care elective (PMPR 621), 6/21/2021 – 5/4/2022
IPPE PHAR 515 Hospital/Institutional Patient Care, 1/19/2021 – 4/13/2021
PDAT 10: Advanced Disease Mgmt (PHAR 510), 1/11/2021 – 4/30/2021
Selected Grants
Incidence and implications of relative hypoglycemia in hyperglycemic emergency management, PGY2 Residency Project., 7/1/2021 - 6/30/2022, No Obligated Amount Set; No Anticipated Amount Set
Comparison of Nimodipine Administration Formulations and Techniques via Enteral Feeding Tubes in Patients with Aneurysmal Subarachnoid Hemorrhage: A Multicenter Retrospective Study, NCS Pharmacy Research Group., 3/1/2021 - Present, No Obligated Amount Set; No Anticipated Amount Set
Hemodynamics of ketamine compared to propofol or dexmedetomidine as continuous ICU sedation, PGY1 Residency Project., 7/1/2020 - 6/30/2021, No Obligated Amount Set; No Anticipated Amount Set
Perioperative antimicrobial prophylaxis in patients receiving antibiotic therapy, PGY1 Residency Project., 7/1/2019 - 6/30/2020, No Obligated Amount Set; No Anticipated Amount Set
Evaluation of Prothrombin Complex Concentrate for The Reversal of Liver Coagulopathy, University of Illinois Medical Center., 7/4/2016 - 2/26/2018, No Obligated Amount Set; No Anticipated Amount Set
Comparison of prothrombin complex concentrate use for the urgent reversal of coagulopathy before and after the antithrombotic guideline, University of Illinois Hospital., 7/4/2016 - 10/12/2017, No Obligated Amount Set; No Anticipated Amount Set
Sodium Management in Patients with Acute Neurological Injury, Virginia Commonwealth University., 10/23/2012 - 10/23/2017, Obligated Amount: $4906; Anticipated Amount: $4906
Effects of intra-arterial verapamil on post-angiogram hemodynamics, University of Illinois Hospital., 8/2012 - 9/1/2017, No Obligated Amount Set; No Anticipated Amount Set
Sodium Management in Patients with Acute Neurological Injury, Virginia Commonwealth University., 4/19/2012 - 4/19/2014, No Obligated Amount Set; No Anticipated Amount Set
Selected Publications
Tesoro, Eljim, Benken, scott, Atchley, Evan. (2022). Hemodynamic effects of ketamine compared with propofol or dexmedetomidine as continuous ICU sedation. Annals of Pharmacotherapy, 56, (7), 764-772. doi:10.1177/10600280211051028.
Tesoro, Eljim, Brophy, Gretchen. (2022). Status Epilepticus. Pharmacotherapy Principles and Practice. (pp. 547-556). McGraw-Hill.
Lele, Abhijit V, Wahlster, Sarah, Alunpipachathai, Bhunyawee, Gebrewold, Meron Awraris, Chou, Sherry H-Y, Crabtree, Gretchen, English, Shane, Der-Nigoghossian, Caroline, Gagnon, David J, Kim-Tenser, May, Karanjia, Navaz, Kirkman, Matthew A, Lamperti, Massimo, Livesay, Sarah L, Mejia-Mantilla, Jorge, Melmed, Kara, Prabhakar, Hemanshu, Tumino, Leandro, Rao, Chethan P Venkatasubba, Udy, Andrew A, Videtta, Walter, Moheet, Asma M. (2021). Perceptions Regarding the SARS-CoV-2 Pandemic's Impact on Neurocritical Care Delivery: Results From a Global Survey. Journal of Neurosurgical Anesthesiology, 34, (2), 209-220. doi:10.1097/ana.0000000000000825.
, . (2021). The Practice of Neurocritical Care. The Neurocritical Care Society.
★ Der-Nigoghossian, Caroline, Tesoro, Eljim P, Strein, Micheal, Brophy, Gretchen M. (2020). Principles of Pharmacotherapy of Seizures and Status Epilepticus. Seminars in Neurology, 40, (06), 681-695. doi:10.1055/s-0040-1718721.
Micheletto, Jamie, Phan, Brian, Tesoro, Eljim. (2020). Antipsychotics. Pharmacology in Clinical Neurosciences. (pp. 983-1046). doi:10.1007/978-981-15-3591-8_17.
★ Moheet, Asma M, Shapshak, Angela H, Brissie, Megan A, Abulhasan, Yasser B, Brophy, Gretchen M, Frontera, Jennifer, Hall, Wiley R, John, Sayona, Kalanuria, Atul A, Kumar, Abhay, Lele, Abhijit V, Mainali, Shraddha, May, Casey C, Mayer, Stephan A, McCredie, Victoria, Silva, Gisele S, Singh, Jeffrey M, Steinberg, Alexis, Sung, Gene, Tesoro, Eljim P, Yakhkind, Aleksandra. (2020). Neurocritical Care Resource Utilization in Pandemics: A Statement by the Neurocritical Care Society. Neurocritical Care, 33, (1), 13-19. doi:10.1007/s12028-020-01001-6.
, . (2019). Contributing Authors. Neuropharmacotherapy in Critical Illness. (pp. xi-xvi). doi:10.36019/9780813584706-003.
★ Venkatasubramanian, Chitra, Lopez, George A, O'Phelan, Kristine H. (2019). Emergency Neurological Life Support: Fourth Edition, Updates in the Approach to Early Management of a Neurological Emergency. Neurocritical Care, 32, (2), 636-640. doi:10.1007/s12028-019-00810-8.
Professional Leadership
Program Committee, Society of Critical Care Medicine, 1/15/2023 - 1/21/2024
Program Committee, Society of Critical Care Medicine, 2/18/2022 - 1/15/2023
Executive Committee, Neurocritical Care Society, 10/26/2021 - 10/17/2022
Annual Meeting Committee, Neurocritical Care Society, 10/8/2021 - 10/28/2022
Pre-Congress Forum, Society of Critical Care Medicine, 1/26/2021 - 3/29/2022
Training Committee, Neurocritical Care Society, 9/25/2020 - Present
Executive Committee, Neurocritical Care Society, 9/21/2020 - 10/18/2021
Board of Directors, 10/14/2019 - 8/15/2023
Chair, Pharmacy Section, 9/15/2016 - 9/26/2018
Notable Honors
2021, Presidential Citation, Wade Smith
2021, Presidential Citation, Lewis Kaplan, MD, FACS, FCCM
2021, Fellow Status, Society of Critical Care Medicine
2020, Presidential Citation, Mary Kay Bader
2019, Frederick P. Siegel, PhD Innovative Teaching Award,
2018, Founders Award, International Society of Plastic and Aesthetic Nurses, International Society of Plastic and Aesthetic Nurses
2018, Fellow Status, Neurocritical Care Society, Neurocritical Care Society
2015, Neurocritical Care Society Presidential Citation Award, Neurocritical Care Society
2014, UIC Board of Trustees Service Award (15 years), University of Illinois at Chicago
Education
Degrees:
Masters in Clinical Translational Science, University of Illinois at Chicago, United States
Doctor of Pharmacy, University of California, San Francisco, United States, 1996
Bachelor of Science in Engineering, Biomedical Engineering, Johns Hopkins University, United States, 1991
Postgraduate Training:
Clinical Research Methods Certificate Program, University of Illinois at Chicago, United States, 2013
Critical Care Clinical Fellowship, Virginia Commonwealth University Medical Center, United States, 1999
ASHP-Accredited Pharmacy Practice Residency, University of Illinois at Chicago, United States, 1997
Licensures and Certifications
Board Certified Critical Care Pharmacist, Board of Pharmacy Specialties, 12/31/2017 - Present
Emergency Neurological Life Support, Neurocritical Care Society, 1/1/2013 - Present
Board Certified Pharmacotherapy Specialist, Board of Pharmacy Specialties, 1/1/2010 - 12/31/2017
Advanced Cardiac Life Support, American Heart Association, 1/1/1999 - Present
Basic Life Support, American Heart Association, 1/1/1999 - Present