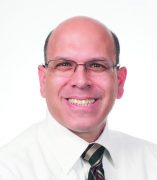 John Garofalo

Associate Director Clinical Pharmacy Services, Health Systems Science
Clinical Assistant Professor, Pharmacy Practice
Contact
Building & Room:
C300 UIH
Address:
1740 West Taylor Street, Chicago, IL, 60612
Office Phone:
Office Phone TTY:
Email:
CV Link:
About
Dr. Garofalo's clinical research interests include disorders related to critical care, the gastrointestinal
system and nutritional support. He is also involved with research associated with federally mandated
quality initiatives.
Selected Publications
Nutescu EA, Engle JP, Bathija S, Chan JJ, Mucksavage JH, Ohler KP, Tesoro EJ, Thielke JL, Shapiro NJ, Donnelly A, Garofalo JJ, DiDomenico R. Balance of academic responsibilities of clinical track pharmacy faculty in the United States: a survey of select American College of Clinical Pharmacy Practice and Research Network Members.. Pharmacotherapy. 2014;34(12):1239-49. doi:10.1002/phar.1521.
Heinrich LS, Tokumaru S, Clark NM, Garofalo J, Paek JL, . Development and implementation of a piperacillin-tazobactam extended infusion guideline.. Journal of pharmacy practice. 2011;24(6):571-6. doi:10.1177/0897190011406984.
Education
ASHP Accredited Clinical Pharmacy Residency- Chief Resident, ASHP Accredited Clinical Pharmacy Residency- Chief Resident, University of Illinois Hospital,
PharmD, , University of Illinois at Chicago,