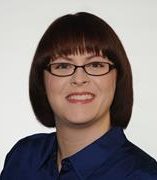 Heidi R. Olson

Assistant Professor/Clinical Pharmacist, College of Pharmacy
Director, Rural Pharmacy Education (RPHARM) Program, College of Pharmacy
PDAT 1: Self-Care (PHAR 501), 1/10/2022 – 4/29/2022
Rural Family & Comm Health IV (PMPR 318), 1/10/2022 – 4/29/2022
Drugs in Society (PHAR 201), 1/10/2022 – 4/29/2022
Rural Family & Comm Health II (PMPR 316), 1/10/2022 – 4/29/2022
Foundations in Rural Healthcare IV (NUEL 529), 1/10/2022 – 5/13/2022
Rural Family & Comm Health VI (PMPR 320), 1/10/2022 – 4/29/2022
Capstone Proj in Rural Health (PMPR 321), 1/10/2022 – 4/29/2022
PhLAMES 2 (PHAR 466), 1/10/2022 – 4/29/2022
Introduction Pharmacy Practice (PHAR 411), 8/23/2021 – 12/3/2021
Selected Grants
Community Grants Program, Community Foundation of Northern Illinois., 3/1/2022 - Present, Obligated Amount: $10925; No Anticipated Amount Set
Selected Publications
Sandu, Shashank, Sreedhar, Siva, Chang, Linda, Cohen, Lindsay, Cruz, Andrea, Olson, Heidi R, Sreedhar, Radhika, Gomez, Kayeromi, Carrion, Alberto. (2021). 21st Century Good Neighbor Program: An Easily Generalizable Program to Reduce Social Isolation in Older Adults. Frontiers in Public Health, 9, 766706. doi:10.3389/fpubh.2021.766706.
Rosenberger, Kelly D, Olson, Heidi, MacDowell, Martin, Gruss, Valerie. (2021). Using IPEC pedagogy to transform the future rural advanced practice nursing workforce. Journal of Nursing Education and Practice, 11, (10), 1. doi:10.5430/jnep.v11n10p1.
Hemenway, Alice N, Fox, Haley, Hill, Ryan, Punches, Jacquelyn, Olson, Heidi R. (2021). Student training for community screening events: Asynchronous and live training comparison. Currents in Pharmacy Teaching and Learning. doi:10.1016/j.cptl.2021.03.008.
Lee, Sun, Khare, Manorama M, Olson, Heidi R, Chen, Aleda MH, Law, Anandi V. (2018). The TEACH trial: Tailored education to assist label comprehension and health literacy. Research in Social and Administrative Pharmacy, 14, (9), 839-845. doi:10.1016/j.sapharm.2018.05.015.
Notable Honors
2021, Interprofessional Teaching in Action Matters Award (I-TEAM Award), University of Illinois at Chicago
Education
Degrees:
Completed Pre-Pharmacy Requirements, Eastern Illinois University, United States, 2003
Doctor of Pharmacy (Summa Cum Laude), Midwestern University, United States, 2007
Postgraduate Training:
Postgraduate Year 1 (PGY1, Clement J. Zablocki VA Medical Center, United States, 2008
Licensures and Certifications
APhA Pharmacy-Based Immunization Delivery Certification, APhA, 1/1/2015 - Present
Heartsaver® First Aid, American Heart Association, 1/1/2010 - Present
Department of Financial and Professional Regulation (License Number: 051291959), State of Illinois Registered Pharmacist, 2007 - Present
Certified Poison Prevention Educator, Illinois Poison Center, 2006 - Present
State of Illinois Licensed Pharmacy Technician, Department of Financial and Professional Regulation, 2003 - 2007