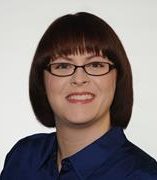 Heidi R. Olson

Assistant Professor/Clinical Pharmacist, College of Pharmacy
Director, Rural Pharmacy Education (RPHARM) Program, College of Pharmacy
PhLAMES 2 (PHAR 466), 1/9/2023 – 4/28/2023
Rural Family & Comm Health II (PMPR 316), 1/9/2023 – 4/28/2023
Rural Family & Community Healthcare 2, 1/9/2023 – 5/5/2023
Rural Family & Community Healthcare 6, 1/9/2023 – 5/5/2023
Pharmaceutical Care in the US (PHAR 201), 1/9/2023 – 4/28/2023
Rural Family & Community Healthcare 4, 1/9/2023 – 5/5/2023
Rural Family & Comm Health IV (PMPR 318), 1/9/2023 – 4/28/2023
Capstone Proj in Rural Health (PMPR 321), 1/9/2023 – 4/28/2023
Undergrad Resrch Pharm Pract (PMPR 380), 1/9/2023 – 4/28/2023
Selected Grants
Community Grants Program, Community Foundation of Northern Illinois., 3/1/2022 - Present, Obligated Amount: $10925; No Anticipated Amount Set
Selected Publications
Hemenway, Alice N, Fox, Haley, Hill, Ryan, Punches, Jacquelyn, Olson, Heidi R. (2021). Student training for community screening events: Asynchronous and live training comparison. Currents in Pharmacy Teaching and Learning, 13, (7), 776-778. doi:10.1016/j.cptl.2021.03.008.
Lee, Sun, Khare, Manorama M, Olson, Heidi R, Chen, Aleda MH, Law, Anandi V. (2018). The TEACH trial: Tailored education to assist label comprehension and health literacy. Research in Social and Administrative Pharmacy, 14, (9), 839-845. doi:10.1016/j.sapharm.2018.05.015.
Rosenberger, Kelly D, Olson, Heidi, MacDowell, Martin, Gruss, Valerie. Using IPEC pedagogy to transform the future rural advanced practice nursing workforce. Journal of Nursing Education and Practice, 11, (10), 1. doi:10.5430/jnep.v11n10p1.
Sandu, Shashank, Sreedhar, Siva, Chang, Linda, Cohen, Lindsay, Cruz, Andrea, Olson, Heidi R, Sreedhar, Radhika, Gomez, Kayeromi, Carrion, Alberto. 21st Century Good Neighbor Program: An Easily Generalizable Program to Reduce Social Isolation in Older Adults. Frontiers in Public Health, 9, 766706. doi:10.3389/fpubh.2021.766706.
Notable Honors
2023, PhLAMES Faculty Advisor of the Year, PhLAMES Student Advisory Group
2021, Interprofessional Teaching in Action Matters Award (I-TEAM Award), University of Illinois at Chicago
Education
Degrees:
Completed Pre-Pharmacy Requirements, Eastern Illinois University, United States, 2003
Doctor of Pharmacy (Summa Cum Laude), Midwestern University, United States, 2007
Postgraduate Training:
Postgraduate Year 1 (PGY1, Clement J. Zablocki VA Medical Center, United States, 2008
Licensures and Certifications
APhA Pharmacy-Based Immunization Delivery Certification, APhA, 1/1/2015 - Present
Heartsaver® First Aid, American Heart Association, 1/1/2010 - Present
Department of Financial and Professional Regulation (License Number: 051291959), State of Illinois Registered Pharmacist, 2007 - Present
Certified Poison Prevention Educator, Illinois Poison Center, 2006 - Present
State of Illinois Licensed Pharmacy Technician, Department of Financial and Professional Regulation, 2003 - 2007
Selected Presentations
Olson, Heidi, Undeberg, Megan, Hall-Lipsy, Elizabeth. (2023 May 17). Advancing Rural Pharmacy Practice: An Overview of the Life Cycles of Three Rural Training Programs. NRHA Annual Rural Health Conference. San Diego, CA.