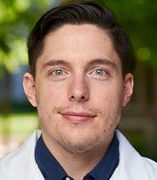 John S. Shilka

Clinical Assistant Professor, College of Pharmacy - Pharmacy Practice
PhLAMES 3 (PHAR 467), 8/21/2023 – 12/1/2023
PhLAMES 4 (PHAR 468), 1/9/2023 – 4/28/2023
Managed Care Pharmacy (PMPR 383), 1/9/2023 – 4/28/2023
Managed Care Pharmacy (PMPR 383), 1/9/2023 – 4/28/2023
Advanced Topics in Ambulatory Care (PMPR 348), 1/9/2023 – 4/29/2023
Pathophysiology, Drug Action and Therapeutics 1: Self-Care (PHAR 501), 1/9/2023 – 4/29/2023
Spec Project in Pharm Pract (PMPR 390), 8/22/2022 – 12/2/2022
Undergrad Resrch Pharm Pract (PMPR 380), 1/10/2022 – 4/29/2022
PhLAMES 4 (PHAR 468), 1/10/2022 – 4/29/2022
Selected Grants
CONSERVATIVE PRESCRIBING: PRESCRIBER PROFILING AND EDUCATION PROJECT, Brigham and Women's Hospital., 5/1/2019 - 4/30/2021, Obligated Amount: $225208; Anticipated Amount: $225208
Selected Publications
Papanikolla, Johanna, Bursua, Adam, Radosta, Jonathan, Borgetti, Scott A, Bleasdale, Susan, Van Dril, Elizabeth, Shilka, John, Gross, Alan E. (2023). Evaluation of the accuracy of a mandatory indication field for outpatient antibiotic prescriptions. Antimicrobial Stewardship & Healthcare Epidemiology, 3, (1), e35. doi:10.1017/ash.2022.368.
Grauer, Anne, Kneifati-Hayek, Jerard, Reuland, Brian, Applebaum, Jo R, Adelman, Jason S, Green, Robert A, Lisak-Phillips, Jeanette, Liebovitz, David, Byrd, Thomas F, Kansal, Preeti, Wilkes, Cheryl, Falck, Suzanne, Larson, Connie, Shilka, John, VanDril, Elizabeth, Schiff, Gordon D, Galanter, William L, Lambert, Bruce L. (2022). Indication alerts to improve problem list documentation. Journal of the American Medical Informatics Association, 29, (5), 909-917. doi:10.1093/jamia/ocab285.
Galanter, William, Eguale, Tewodros, Gellad, Walid, Lambert, Bruce, Mirica, Maria, Cashy, John, Salazar, Alejandra, Volk, Lynn A, Falck, Suzanne, Shilka, John, Van Dril, Elizabeth, Jarrett, Jennie, Zulueta, John, Fiskio, Julie, Orav, John, Norwich, Diana, Bennett, Samuel, Seger, Diane, Wright, Adam, Linder, Jeffrey A, Schiff, Gordon. (2021). Personal Formularies of Primary Care Physicians Across 4 Health Care Systems. JAMA Network Open, 4, (7), e2117038. doi:10.1001/jamanetworkopen.2021.17038.
Professional Leadership
COVID-19 Vaccination Clinics, 1/4/2021 - Present
American College of Clinical Pharmacy - Ambulatory Care PRN, 5/19/2020 - Present
American College of Clinical Pharmacy - Adult Medicine PRN, 5/19/2020 - 5/19/2021
American College of Clinical Pharmacy - Endocrine and Metabolism PRN, 5/19/2020 - Present
Notable Honors
2021, 2020-2021 PhLAMES Faculty Advisor of the Year, University of Illinois at Chicago College of Pharmacy
Education
Degrees:
Doctor of Pharmacy (PharmD), University of Illinois at Chicago, United States, 2015
Bachelor of Science, University of Illinois at Chicago, United States, 2011
Postgraduate Training:
PGY2 Ambulatory Care Pharmacy Resident, University of Illinois at Chicago, United States, 2017
PGY1 Pharmacy Resident, Rush University Medical Center, United States, 2016