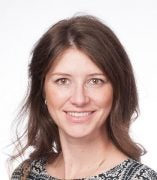 Jessica J. Tilton

Clinical Assistant Professor, Pharmacy Practice
MTMC Clinical Services Coordinator, Ambulatory Pharmacy Services
Clinical Pharmacist, Ambulatory Pharmacy Services
Contact
Building & Room:
CSB Rm 306
Address:
833 S. Wood Street, Chicago, IL, 60612
Office Phone:
Email:
Selected Publications
Gerber BS, Rapacki LJ, Castillo A, Tilton JL, Touchette D, Mihailescu D, Berbaum M, Sharp L. Design of a trial to evaluate the impact of clinical pharmacists and community health promoters working with African-Americans and Latinos with diabetes.. BMC public health. 2012;12:891. doi:10.1186/1471-2458-12-891.
Pellegrino AN, Martin M, Tilton JJ, Touchette D. Medication therapy management services: definitions and outcomes.. Drugs. 2009;69(4):393-406. doi:10.2165/00003495-200969040-00001.