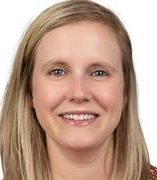 Jessica M. Elste

Clinical Assistant Professor, Clinical Pharmacist- Drug Information
Evidence-Based Medicine (PHAR 440), 2/14/2022 – 4/29/2022
Evidence-Based Medicine (PHAR 440), 2/14/2022 – 4/29/2022
Evidence-Based Medicine (PHAR 440), 2/14/2022 – 4/29/2022
Evidence-Based Medicine (PHAR 440), 2/14/2022 – 4/29/2022
Evidence-Based Medicine (PHAR 440), 2/14/2022 – 4/29/2022
Intro to Drug Information (PHAR 438), 1/11/2021 – 2/12/2021
Evidence-Based Medicine (PHAR 440), 2/17/2020 – 5/1/2020
Medical Writing (PMPR 450), 8/26/2019 – 12/6/2019
Spec Project in Pharm Pract (PMPR 390), 8/26/2019 – 12/6/2019
Selected Publications
Ipema, HJ, Elste, JM, Koppen, LM, Soni, R, Kerns, S, Macrito, R, Poznanski, T, Szydlowski, N. (2022). Inclusion of Optimal Guidelines for Pharmacists in UpToDate. Annals of Pharmacotherapy. doi:10.1177/10600280211063950.
Ipema, HJ, Zacher, JM, Galka, E, Nazari, J, Varabyeva, A, Yu, M, Hartke, P. (2021). Drugs to Be Used With a Filter for Preparation and/or Administration—2019. Hospital Pharmacy, 56, (2), 81-87. doi:10.1177/0018578719867660.
Zacher, Jessica M, Cunningham, Francesca E, Zhao, Xinhua, Burk, Muriel L, Moore, Von R, Good, Chester B, Glassman, Peter A, Aspinall, Sherrie L. (2018). Detection of potential look-alike/sound-alike medication errors using Veterans Affairs administrative databases. AMERICAN JOURNAL OF HEALTH-SYSTEM PHARMACY, 75, (19), 1460-1466. doi:10.2146/ajhp170703.
Carpenter, Delesha M, Lavigne, Jill E, Roberts, Courtney A, Zacher, Jessica, Colmenares, Evan W. (2018). A review of suicide prevention programs and training policies for pharmacists. JOURNAL OF THE AMERICAN PHARMACISTS ASSOCIATION, 58, (5), 522-529. doi:10.1016/j.japh.2018.05.004.
Education
Degrees:
Medical Copyediting course, University of Chicago, United States, 2018
Doctor of Pharmacy, Rosalind Franklin University of Medicine and Science, United States, 2015
BS, Illinois State University, United States, 2009
Postgraduate Training:
PGY1 Pharmacy Practice Resident, NorthShore University HealthSystem, United States, 2016
PGY2 Medication Use Safety Resident, Veterans Health Administration Pharmacy Benefits Management Services and Center for Medication Safety, United States, 2017
Licensures and Certifications
Registered Pharmacist, Illinois Department of Healthcare and Family Services, 2015 - Present
Board Certified Pharmacotherapy Specialist, Board of Pharmacy Specialties, 2017 - 2024
Resident Teaching Certificate, Rosalind Franklin University, 2016 - Present
Pharmacy Immunization Delivery Certification, American Pharmacists Association, 2011 - Present