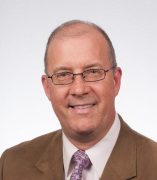 Michael J. Koronkowski

Clinical Assistant Professor, Pharmacy Practice
Contact
Building & Room:
CSB Rm 316
Address:
840 South Wood Street, Chicago, IL, 60612
Office Phone:
Fax:
Email:
CV Link:
About
Research Interests: Dr. Koronkowski's areas of interest include geriatric pharmacotherapy, medication safety, fall risk, adverse drug reactions, and evidenced-based practice models for older adults. -----
Publications: https://www.ncbi.nlm.nih.gov/pubmed?otool=uiclib
Teaching Interests: Interprofessional Team Practice and Communication
Medication Safety
Dementia Care
Clinical Interests: 25+ years of clinical practice in Medicine - Geriatrics
Selected Publications
Koronkowski MJ, Semla TP, Schmader KE, Hanlon JT. Recent Literature Update on Medication Risk in Older Adults, 2015-2016.. Journal of the American Geriatrics Society. 2017;65(7):1401-1405. doi:10.1111/jgs.14887.
Hasnain M, Koronkowski MJ, Kondratowicz DM, Goliak KL. Training future health providers to care for the underserved: a pilot interprofessional experience.. Education for health (Abingdon, England). 2012;25(3):204-7. doi:10.4103/1357-6283.109790.
Schiff GD, Galanter WL, Duhig J, Koronkowski MJ, Lodolce AE, Pontikes P, Busker JF, Touchette D, Walton SM, Lambert BL. A prescription for improving drug formulary decision making.. PLoS medicine. 2012;9(5):1-7. doi:10.1371/journal.pmed.1001220.
Schiff GD, Galanter WL, Duhig J, Lodolce AE, Koronkowski MJ, . Principles of conservative prescribing.. Archives of internal medicine. 2011;171(16):1433-40. doi:10.1001/archinternmed.2011.256.
Odegard PS, Breslow RM, Koronkowski MJ, Williams BR, Hudgins GA. Geriatric pharmacy education: a strategic plan for the future.. American journal of pharmaceutical education. 2007;71(3):47.
Hanlon JT, Schmader KE, Koronkowski MJ, Weinberger M, Landsman PB, Samsa GP, Lewis IK. Adverse drug events in high risk older outpatients.. Journal of the American Geriatrics Society. 1997;45(8):945-8.
Hanlon JT, Schmader KE, Landerman LR, Horner RD, Fillenbaum GG, Pieper CF, Wall WE, Jr MJ, Koronkowski HJ, Cohen . Relation of prescription nonsteroidal antiinflammatory drug use to cognitive function among community-dwelling elderly.. Annals of epidemiology. 1997;7(2):87-94.
Sudduth SL, Koronkowski MJ. Finasteride: the first 5 alpha-reductase inhibitor.. Pharmacotherapy. 1993;13(4):309-25; discussion 325-9.
Notable Honors
1991, Upjohn Research Award,, Purdue University College of Pharmacy & Pharmacal Sciences
1990, Lohman Scholar, Purdue University College of Pharmacy & Pharmacal Sciences
1986, Bristol Achievement & Leadership, Drake University College of Pharmacy
1986, Dean's Advisory Board, Drake University College of Pharmacy
1986, Rho Chi National Honor Scociety,
Education
Fellowship, Geriatric Drug Development, Program on Aging, School of Pharmacy, University of North Carolina, Chapel Hill, NC
Fellowship, Glaxo Research Institute, in cooperation with the Duke Center for the Study of Aging and Human Development, Duke University Medical Center, Research Triangle Park and Durham, North Carolina
Post-Graduate Studies (non-degree), School of Public Health, University of North Carolina and Department of Epidemiology Duke University Medical Center, Durham and Chapel Hill NC
PharmD, School of Pharmacy and Pharmacal Sciences, Purdue University, West Lafayette, IN
BS, Pharmacy, College of Pharmacy and Health Sciences Drake University, Des Moines, IA
Licensures and Certifications
Illinois Pharmacy License (Active), 1986
Professional Memberships
American College of Clinical Pharmacy (ACCP)
American Society of Consultants Pharmacists (ASCP)
American Geriatric Society (AGS)
Illinois Geriatrics Society
American Association of Colleges of Pharmacy (AACP)
Rho Chi National Honor Society
Illinois Council of Health Systems Pharmacists (ICHP)
American Society of Health-Systems Pharmacists (ASHP)
American College of Clinical Pharmacy (ACCP)